Headliner allows users to transcribe audio and video on their projects that are below 10 minutes long. This allows their content to appeal to a wider audience on social media, which is often consumed with the sound off.

To transcribe a video on Headliner, you'll need to use our caption a video option or advanced editor option. To learn how to transcribe a video via our advanced editor option, please consult this guide.
To transcribe a video, you'll need to navigate to the orange button labeled "Caption a video" from Headliner's create page.

From the wizard, select the aspect ratio that you'd like your outputted project to be.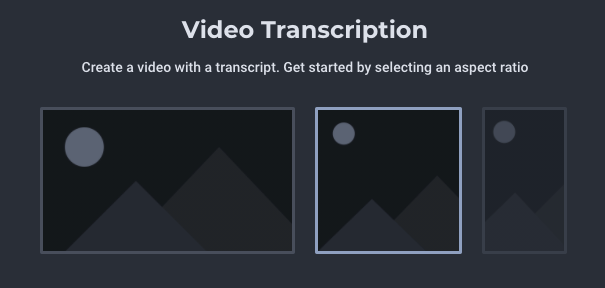 Then, upload the video that you would like to have transcribed and select the language being spoken in the video.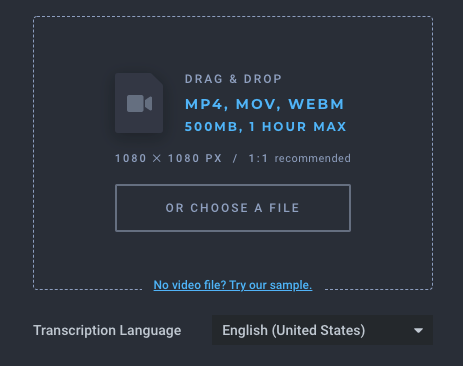 Next, you'll need to clip your video to the specific segment you'd like captions on (max 10 minutes). You can clip your file by clicking/dragging on the ends of the blue highlighted section. After clipping your file, click create project to have your video get uploaded/transcribed.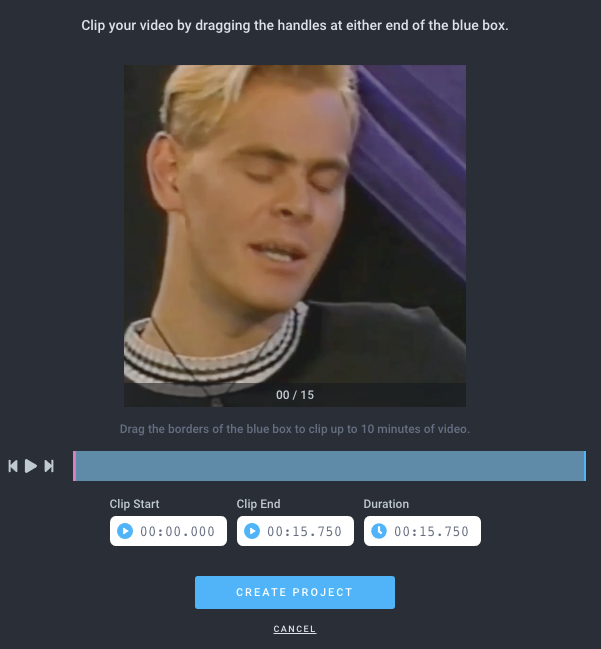 You'll then be taken to our advanced editor, where you can edit/adjust your captions as needed.

For more info on editing captions on the advanced editor, please visit this guide.