Step 1:  If your video is under 7MB the file is attached to the notification email sent to you. Just download it to your phone and go straight to step 4!
Otherwise upload the file to a service such as Dropbox.  You can easily do this from the download page.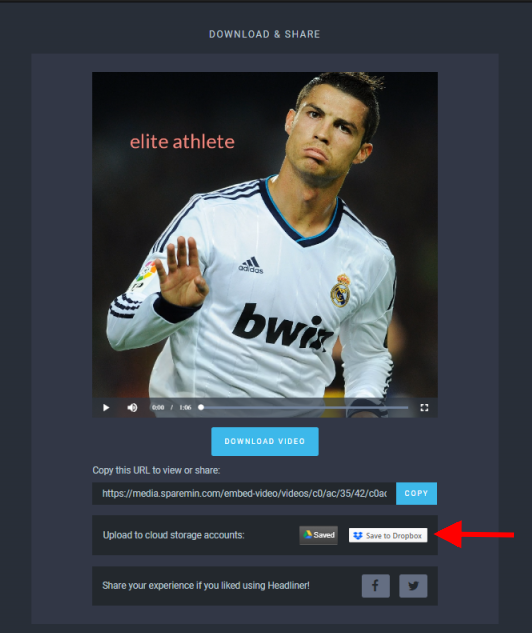 If you need help find this download page check out How To Access and Download Your Exported Video
Step 3: Download the file onto your phone from the Dropbox App.
Step 4: Upload it to Instagram.