The Media tab of the Transcript/Captions Editor contains:
A visual list of all images added to your project and the time they appear in your video.  

This is very useful if you have many images in a longer project
 

The blue UPLOAD WATERMARK button.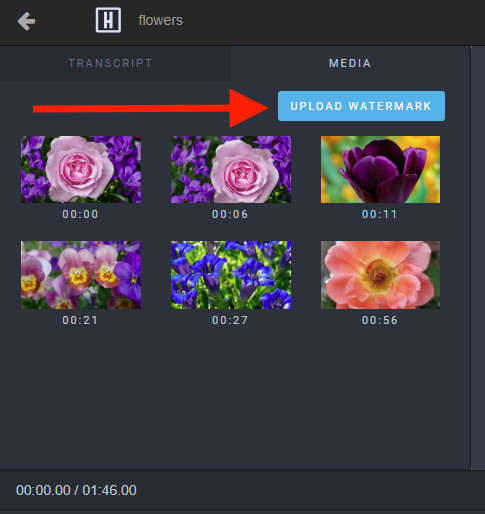 Uploading A Logo Or Watermark
Step 1: You need your logo on a transparent image that is the same size as the video.  This image will be overlaid as a watermark over the entire video.
Example: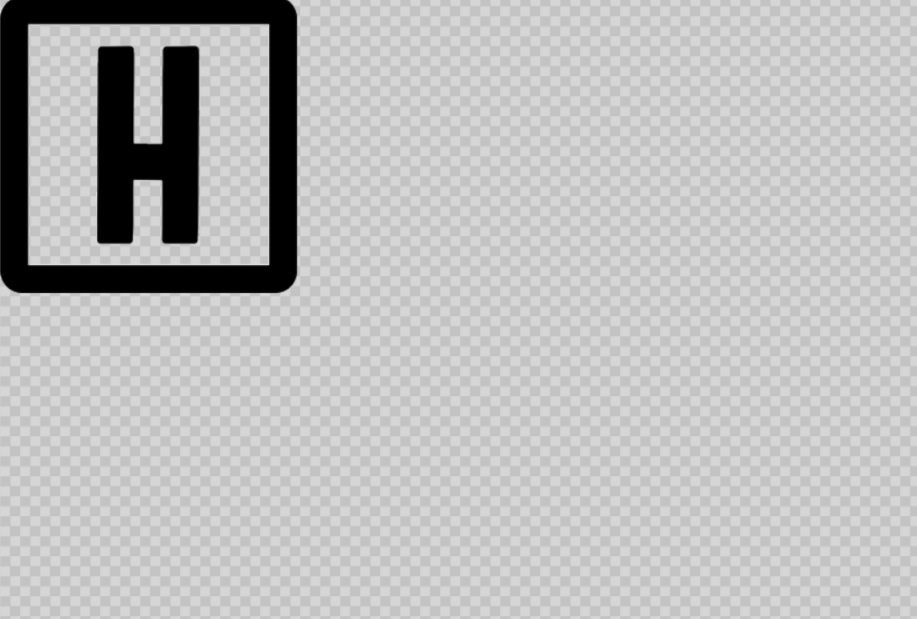 becomes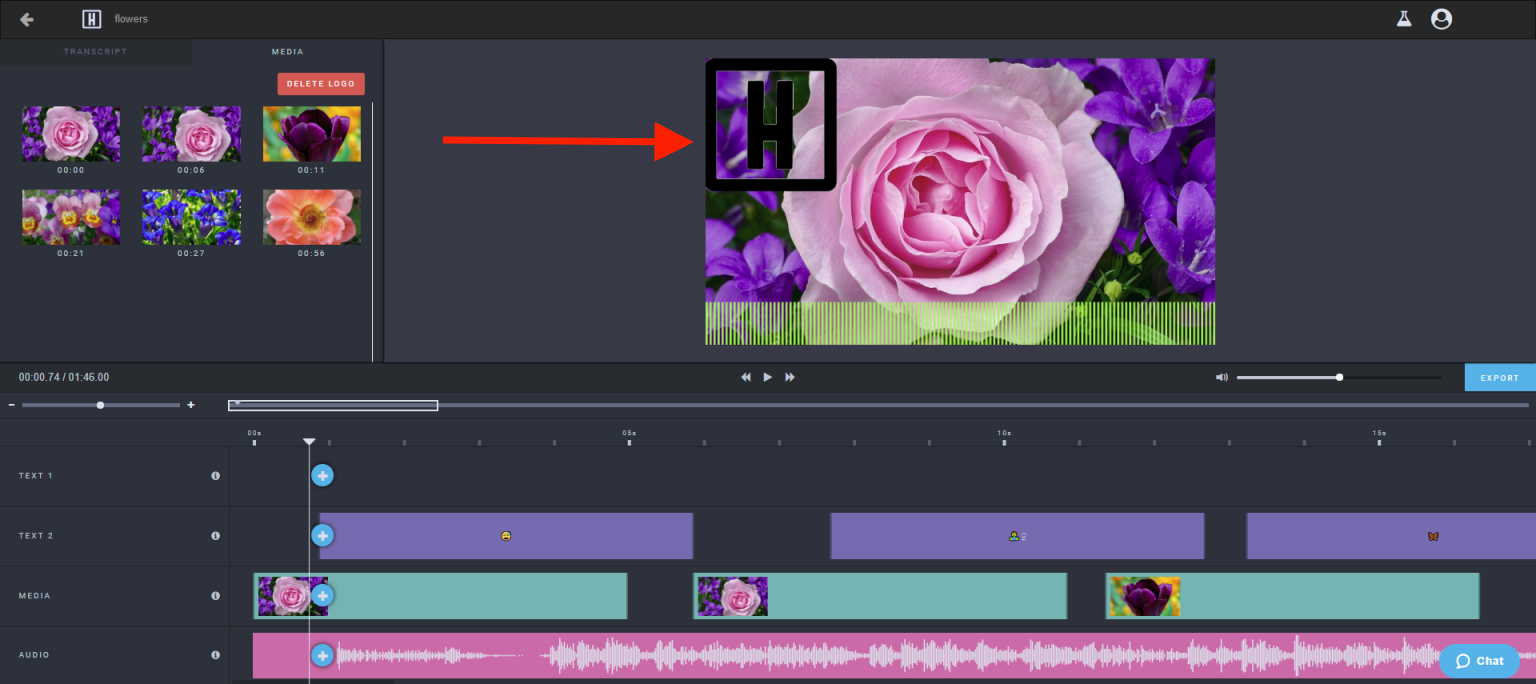 For help with this check out: 3 ways to make your logo background transparent
The transparent image size has to match the aspect ratio of your project:
Landscape is 1920 x 1080 px.
Portrait is 1080 x 1920 px.
Square is 1080 x 1080 px.
Step 2: Click UPLOAD WATERMARK button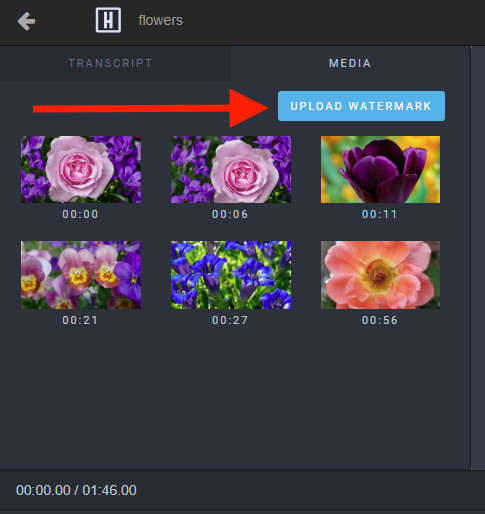 Step 3:  Click CHOOSE FILE or drag and drop your file into the window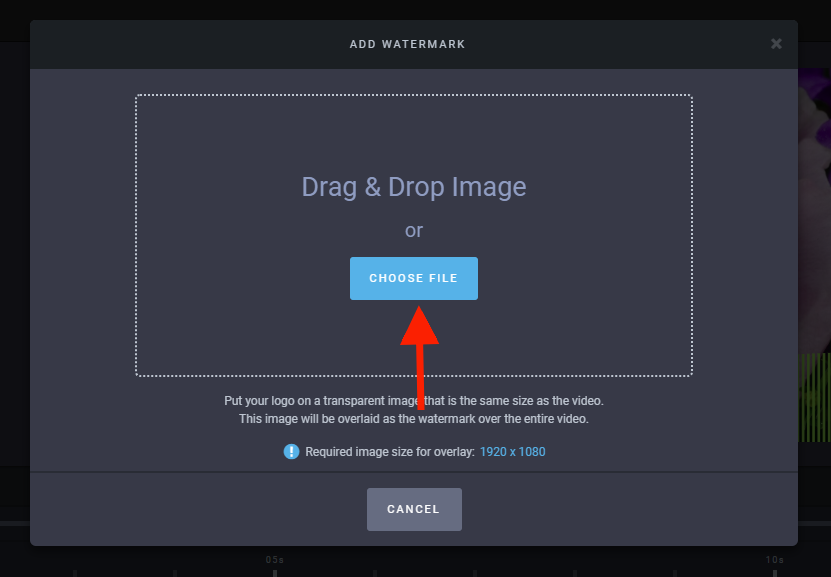 To remove the logo click DELETE WATERMARK  

Please note that the waveform is going to be blocked by any part of your logo that isn't transparent.  This is pictured above with a Headliner logo that was too large added as a watermark.
Adding a Headliner watermark
Select the option when you export your project