There are two main ways to add audio:
When you are starting a new project
Within the project Editor
When Starting a New Project:
Step 1: Select the correct length for your clip.
You have three ways to do this: 
i. The most exact way is to manually input your desired start and end time or duration in these boxes.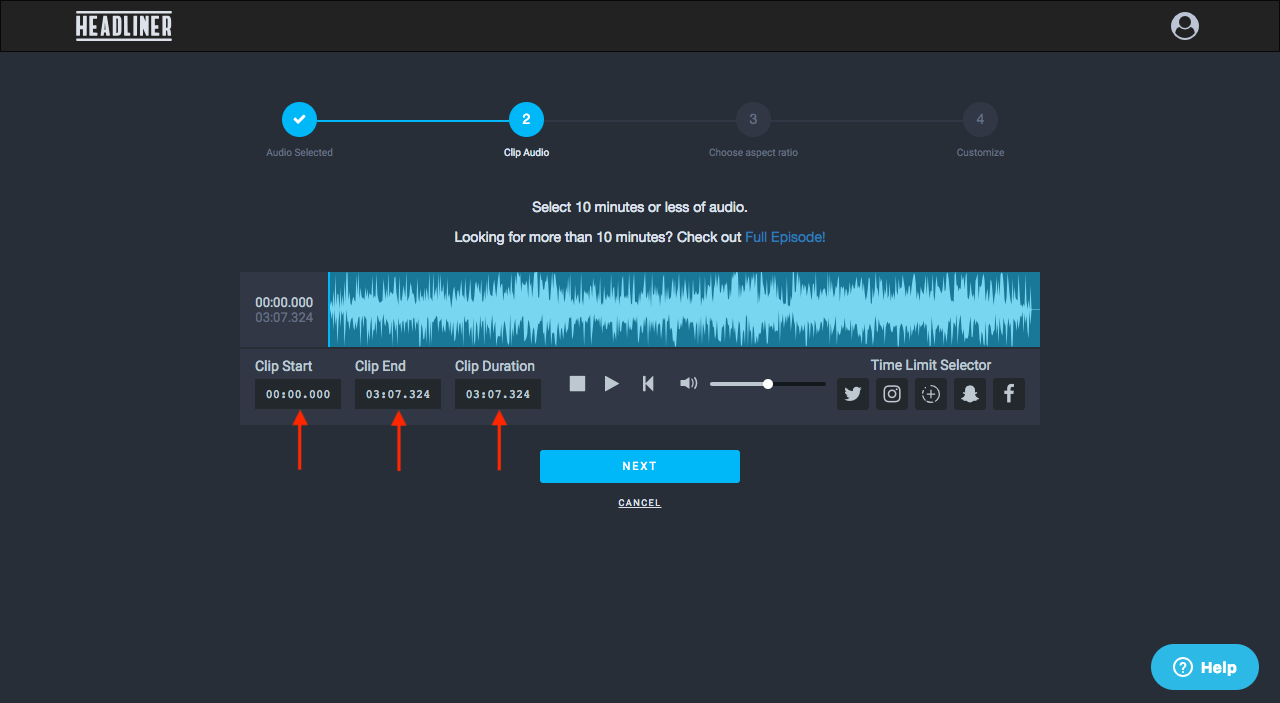 OR
 ii. Click and drag at either end of the audio file to change what portion is selected.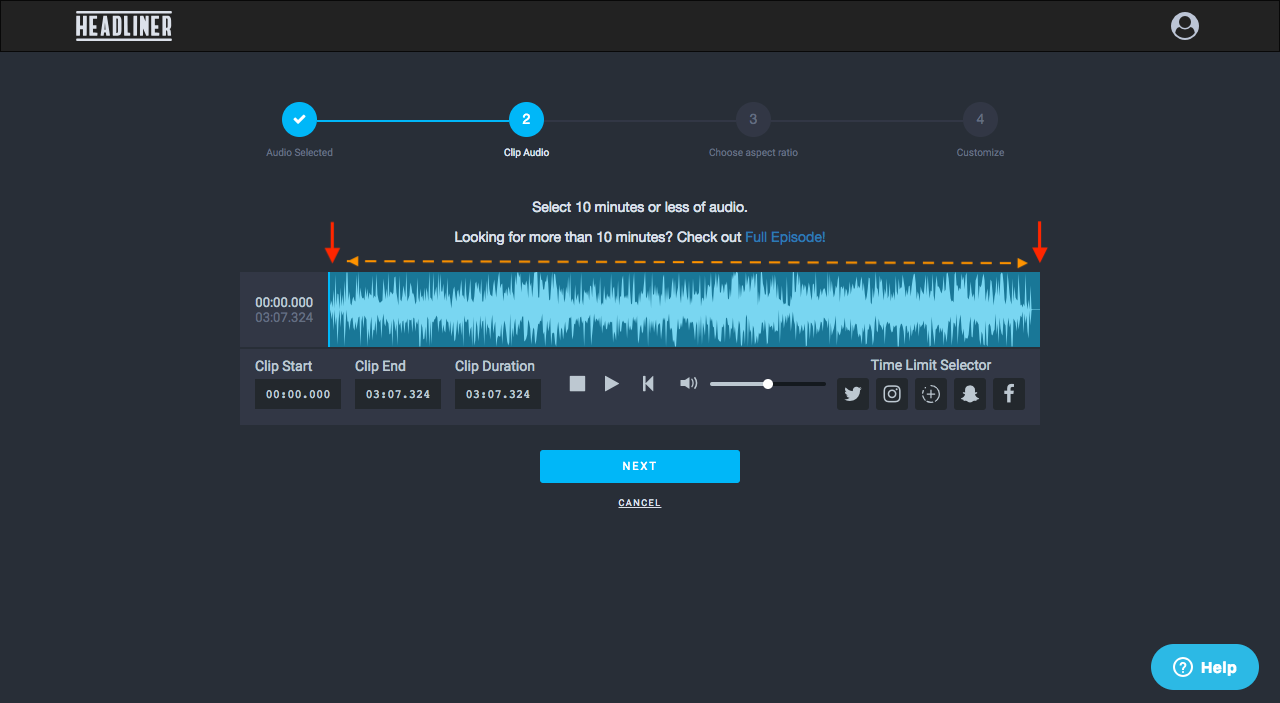 OR
iii. Use the Time Limit Selector. Click the icon of your intended social media platform and the file will be automatically clipped to the appropriate max length for that platform.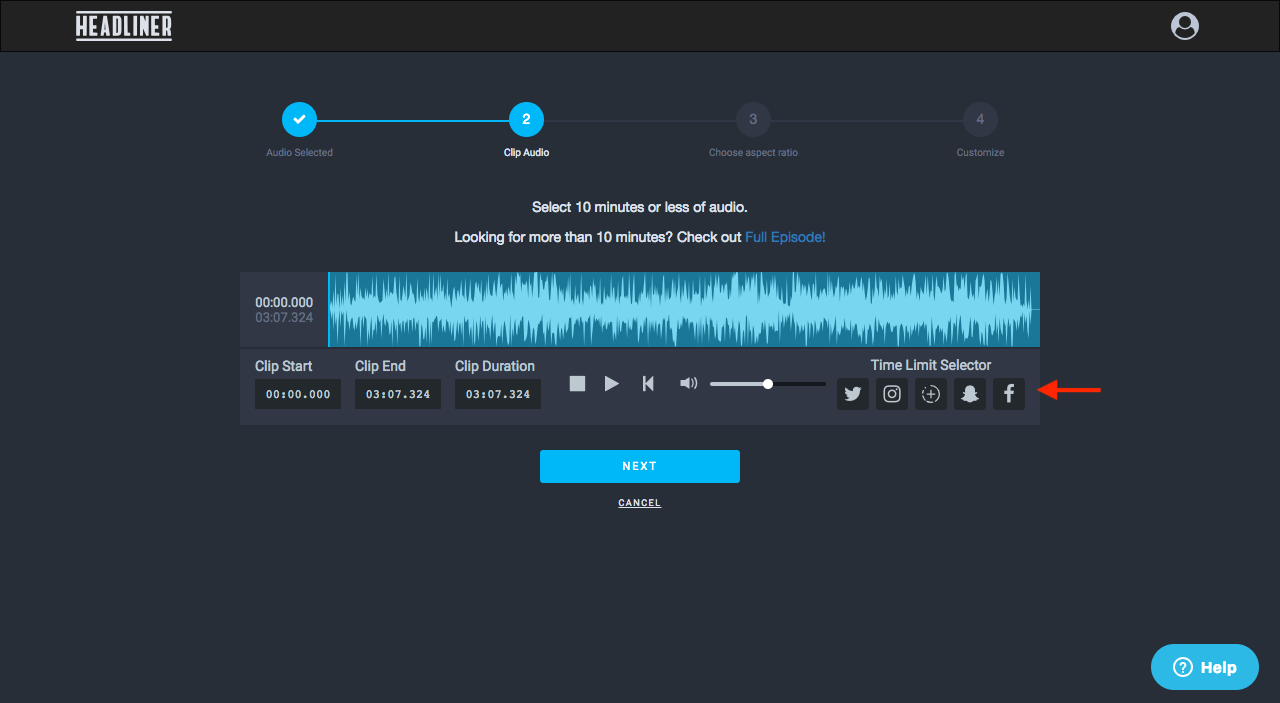 Step 2: You can move the selected portion by clicking and dragging it across the waveform.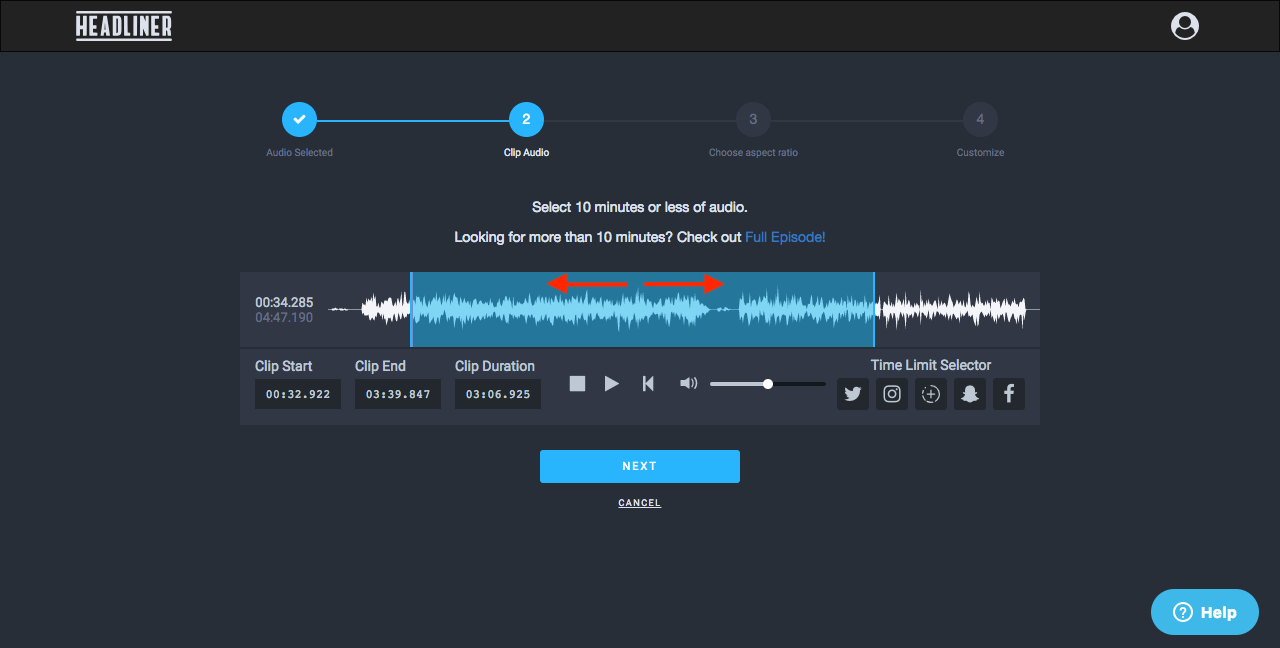 Step 3: To hear what you've selected, click the icon to the right of the play button.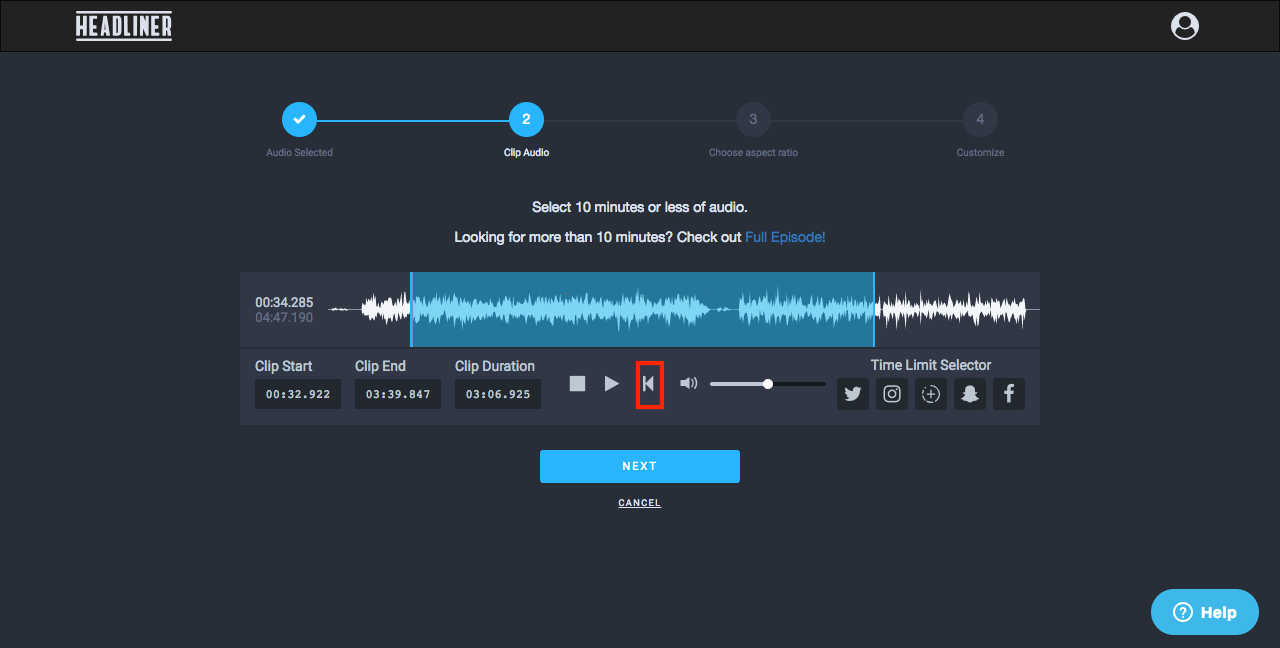 Step 4: When you are satisfied, click NEXT to move on.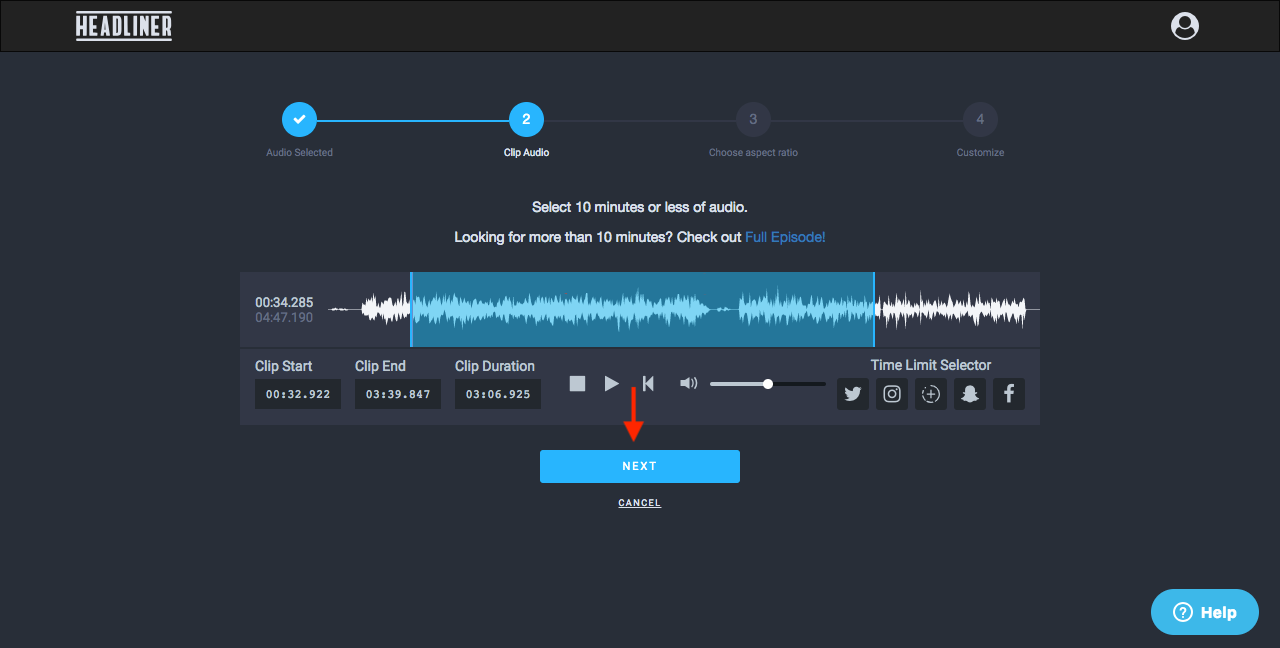 Within the Editor:
The ways to trim audio are the same, but the editing window is slightly different. Again, the most accurate way of selecting a portion of your audio is when you first import it and manually input the start and ending time in the boxes pictured below.  You can choose the time down to a fraction of a second.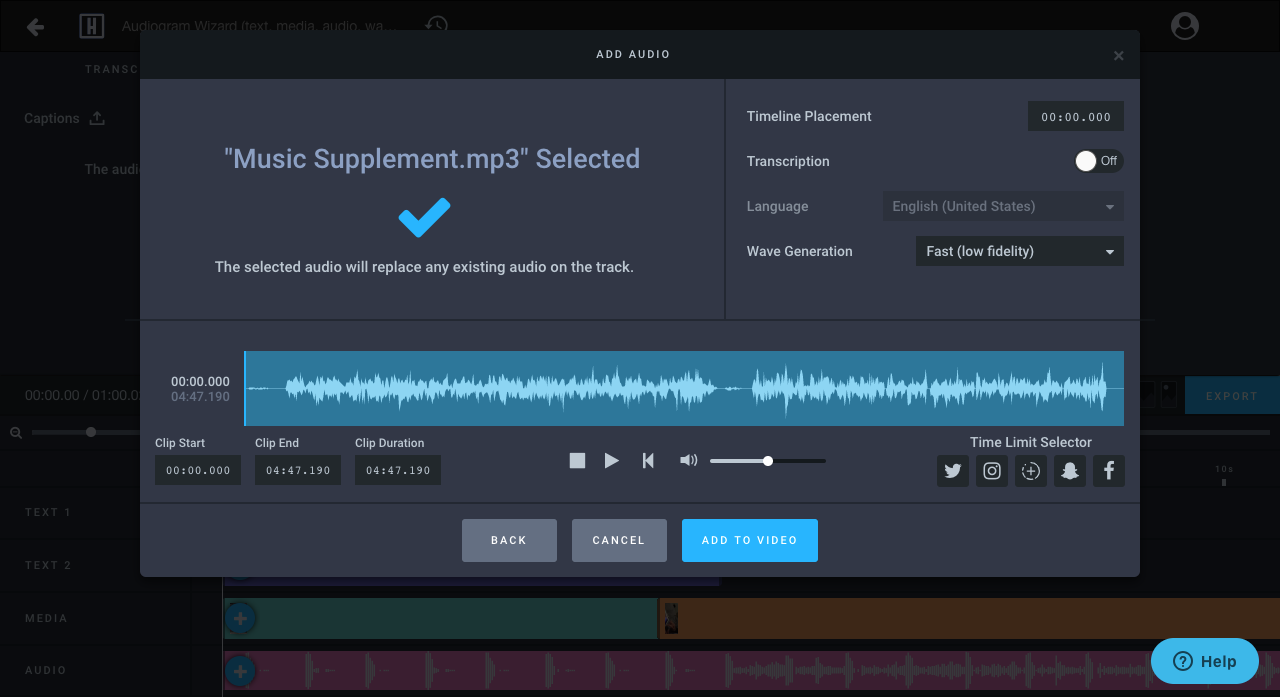 If you're interested in how to quickly trim audio within the audio timeline, check out this article: How to Trim/Edit Audio in the Timeline