Note: Adding a custom logo is only available to Headliner Basic & Pro users.
Step 1: Click the "Media" tab in the upper left editing box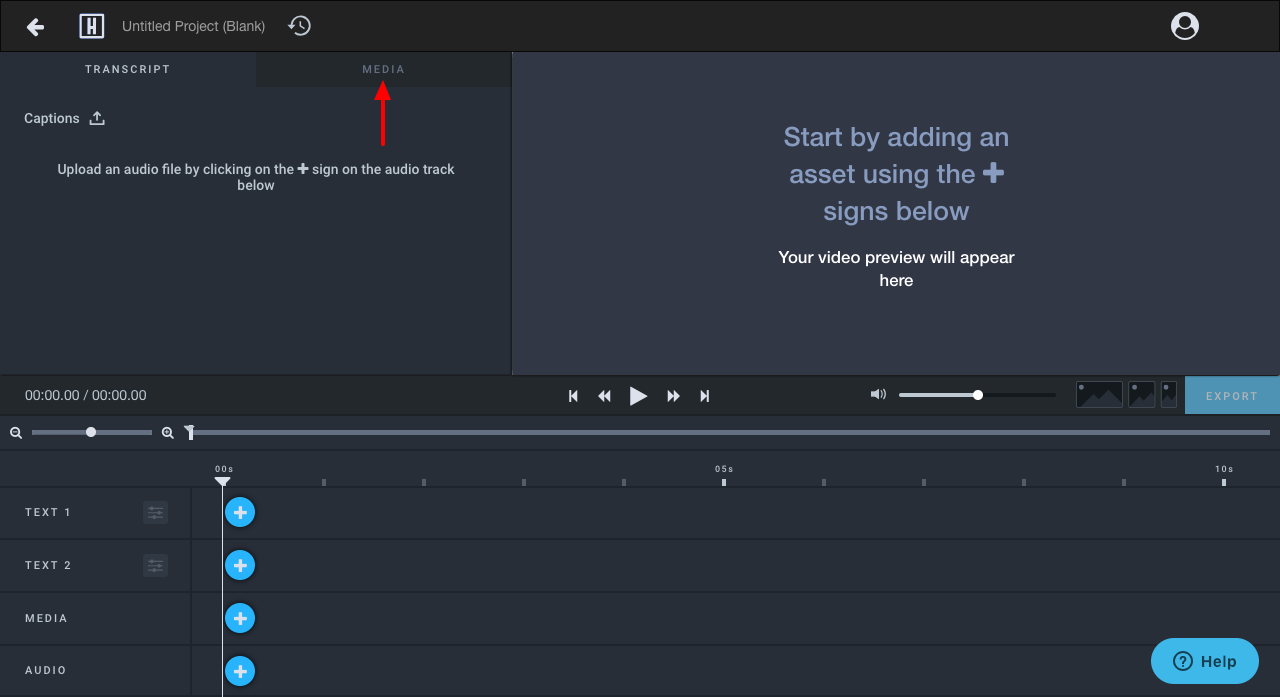 Step 2: Click "Add Watermark"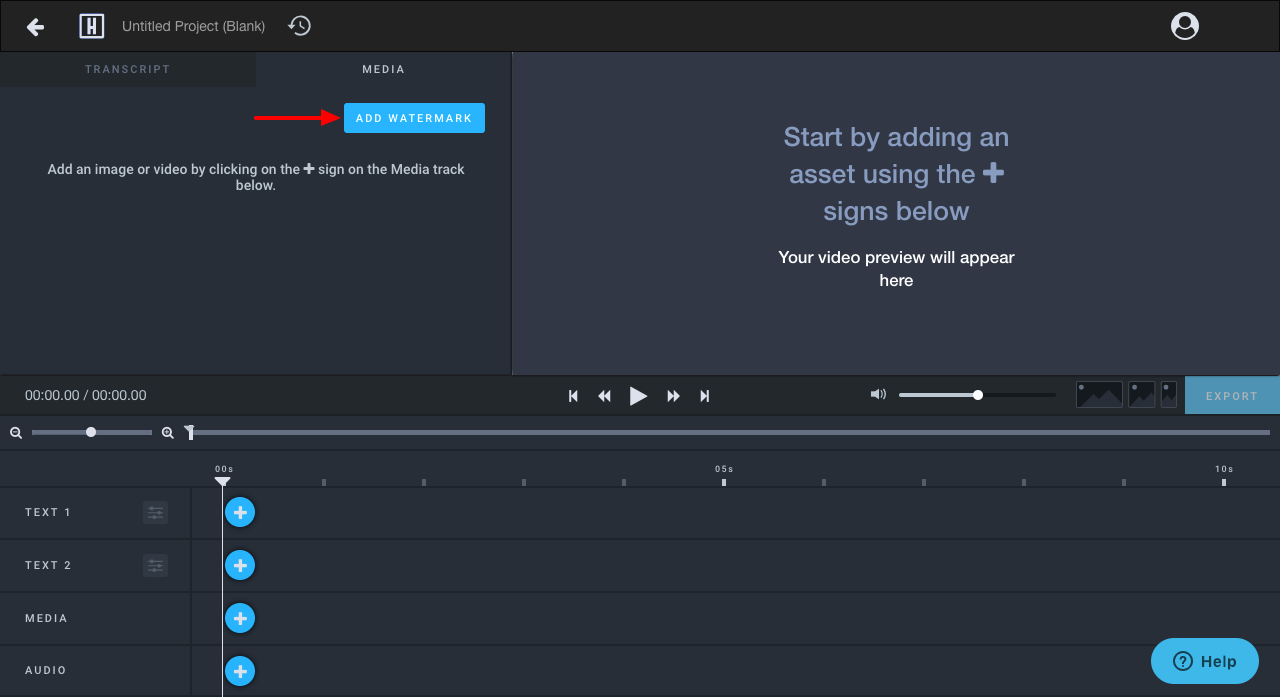 Step 3: Drag and drop your file or click CHOOSE FILE to upload your logo
Make sure that every area of your logo file is transparent other than your actual logo, otherwise it will block the images and waveform in your Headliner video.
You can use the free online editor LunaPic to take an image file and make the background transparent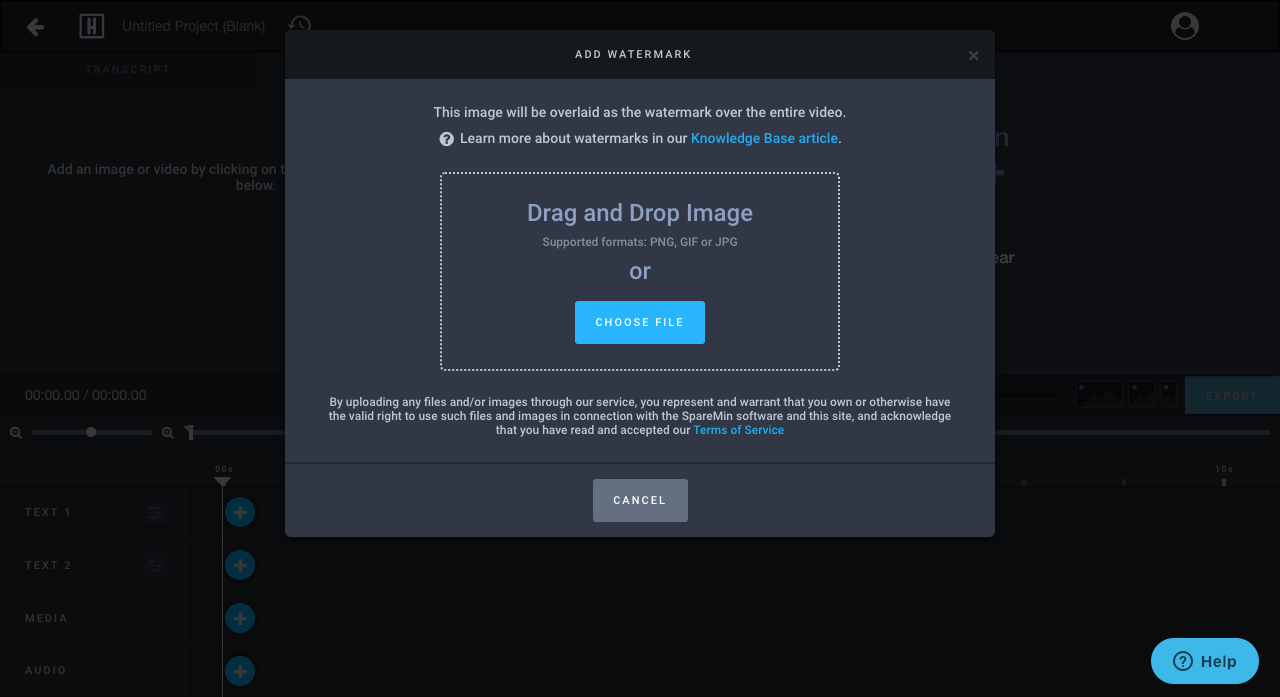 Step 4: Adjust your image by dragging a corner or moving the entire logo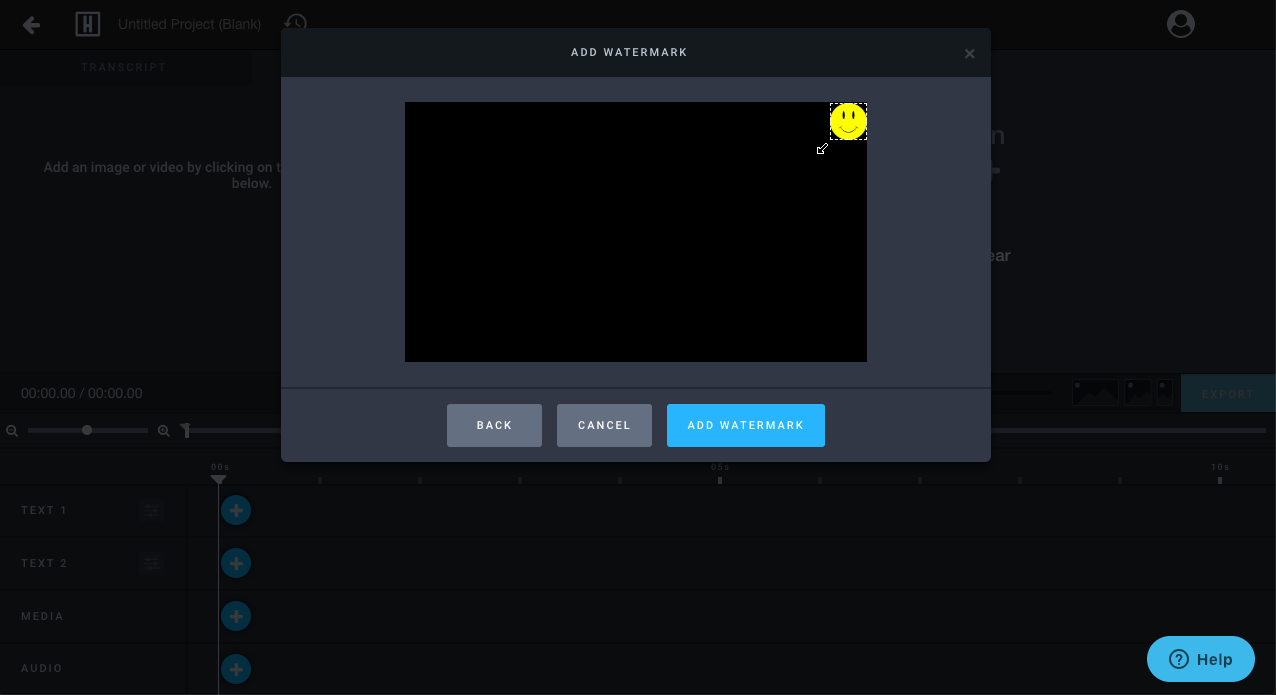 Step 5: Click "Add Watermark" to save your changes
Step 6: If you would like to edit your watermark, go back to the media tab and click "Edit Watermark"