Automated podcast feeds can be edited from the projects tab on Headliner. Editing an automated feed allows you to change the way we create clips for your podcast (Headliner AI vs Soundbite tags), the length of your clips, the aspect ratio of your videos, and the template used to create them.
Step 1:
To edit your feed, visit the projects page and select the show your automated feed belongs to: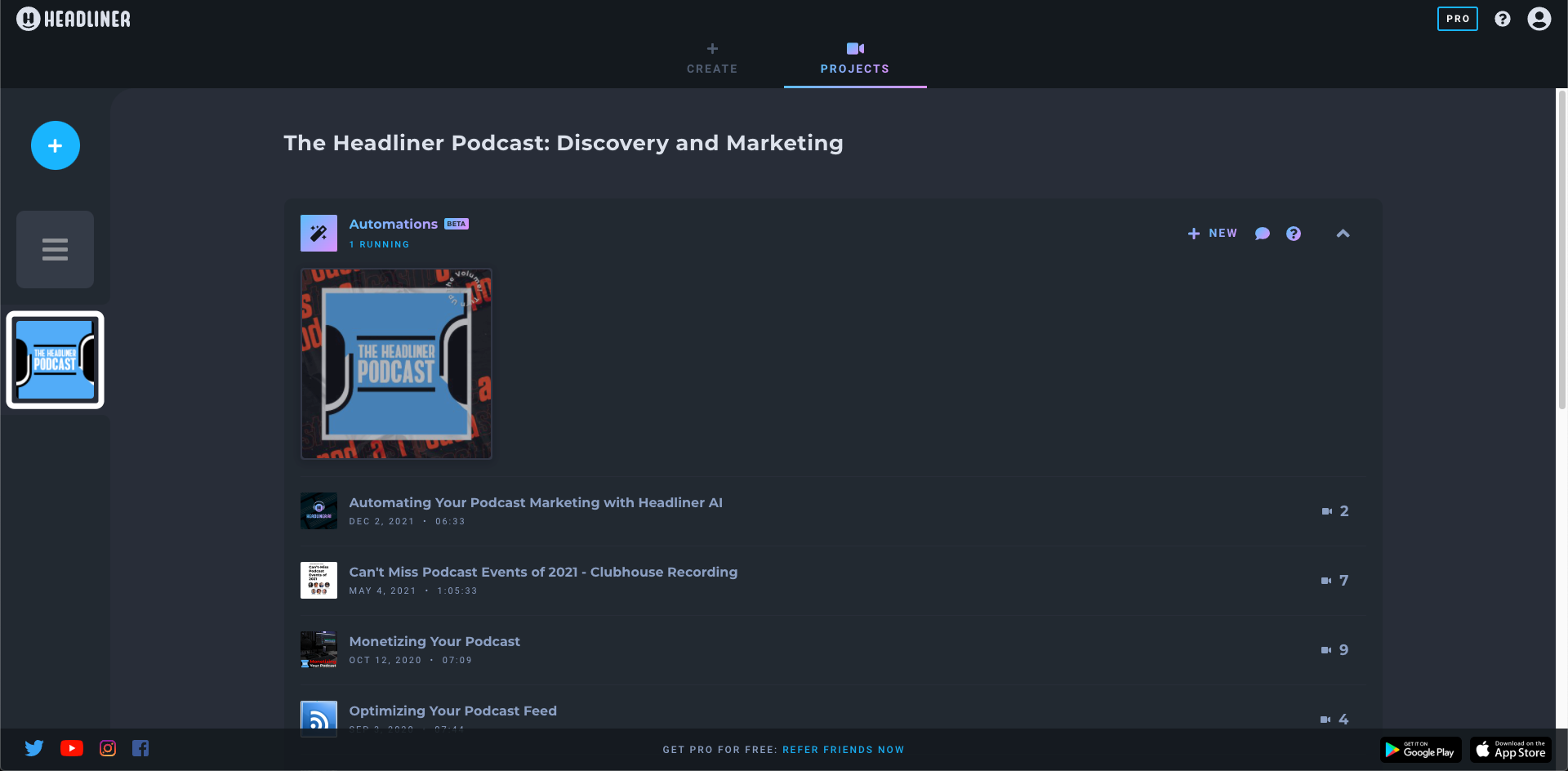 Step 2:
Then, hover over the automation feed you would like to edit and click the edit button at the bottom of the artwork: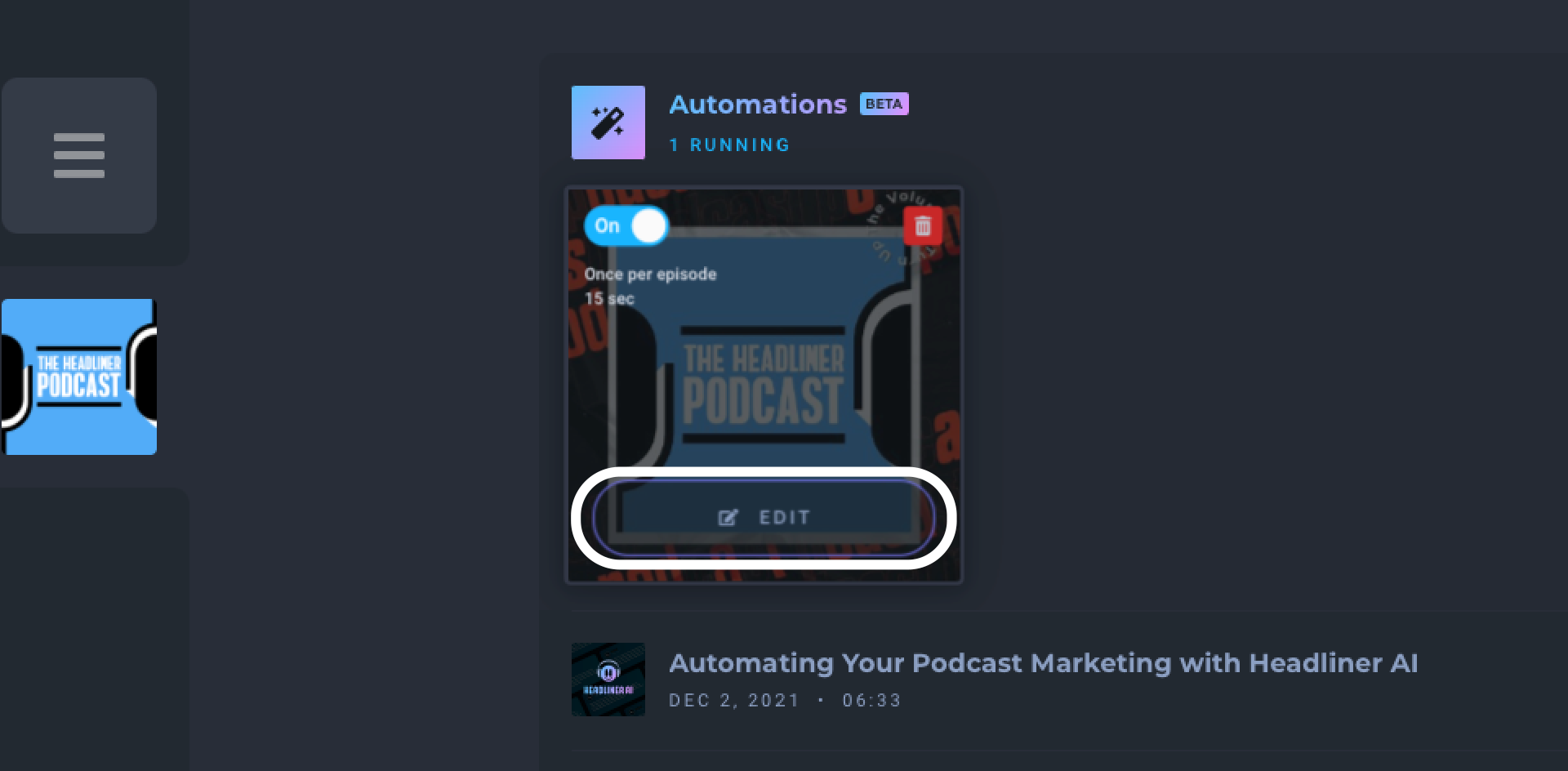 Step 3:
Doing this will open a menu that will allow you to customize your automated feed to your liking: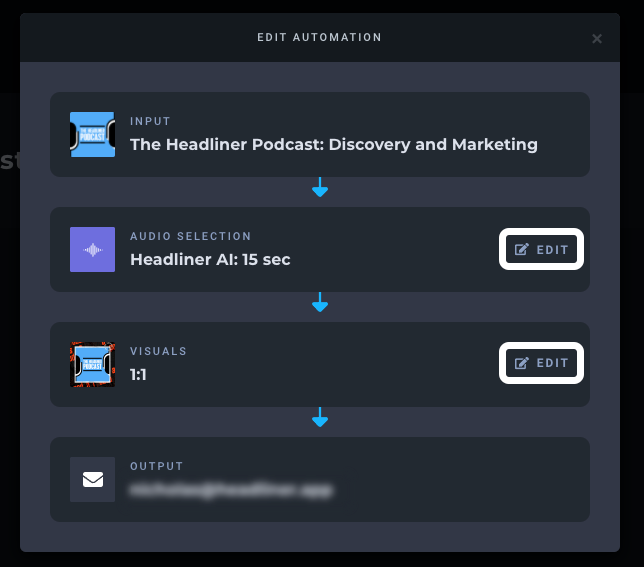 Note:
For automated feeds that are designed around creating Full Episode automations, you will also be able to edit the output destination of your video. This can be used to set up Autoposting to YouTube for your automated podcast videos.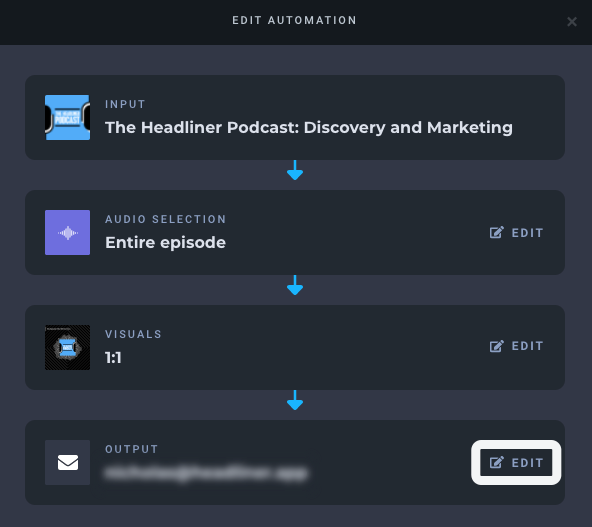 For more information on Autoposting to YouTube, such as how to set that up for a new automation feed, please consult this guide.