Headliner Basic and Pro tier users have the ability to make and save custom templates to their accounts. Templates are a great way to help speed up your social video creation process, as they give you access to pre-created videos that can quickly and easily be updated with new content.

To create a template, you'll need to create a project containing audio (which will be replaced on future projects), as well as all of the image, waveform, and text assets you would like to have appear on your future videos. If you're interested in using transcription for your templated videos, you can also transcribe the audio you'll be using when you create your template so that you may configure your transcription settings. If you plan on using templates to promote your podcast via audiograms, we recommend using the audiogram wizard to help set up your project, before moving over to our advanced editor.

Once you've created your project and set it up the way you'd like it to appear on your template, you'll need to click the Save as a Template button on the top left of the advanced editor.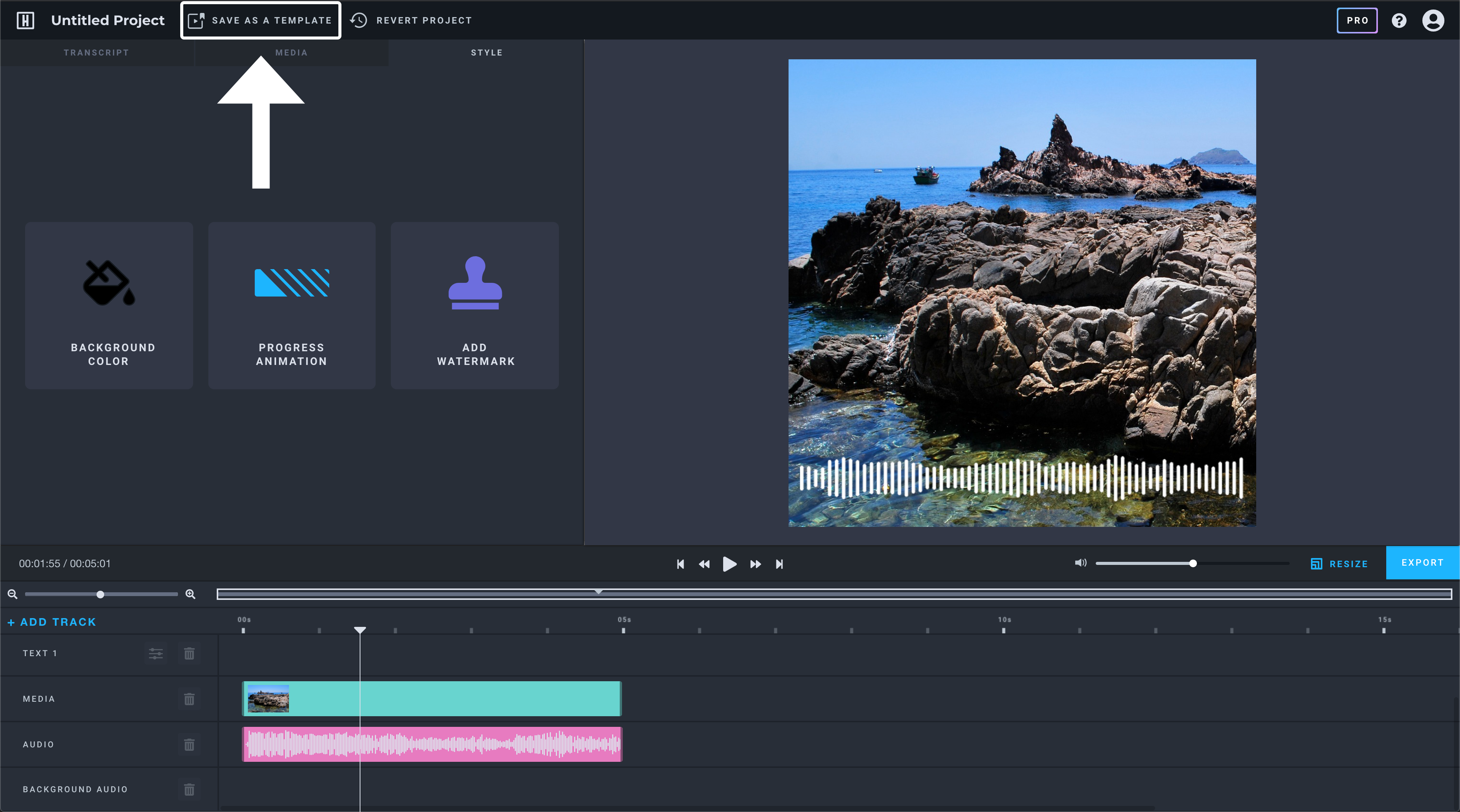 Once you've saved your template, you'll then be able to access/use it from the create page, or via the audiogram wizard.

For more info on using a saved template, please consult this guide.

For info on using templates for Full Episode videos, please consult this guide.