In some cases, Headliner Basic or Pro users may need to access their billing details in order to update billing details or include additional info for tax purposes. This can be done by visiting the My Plan page on your Headliner account.
Once you get into your account settings, you can click here is your billing history and that will take you to your personal Stripe page.

In this next page, you can click Update Information in the BILLING INFORMATION section of this page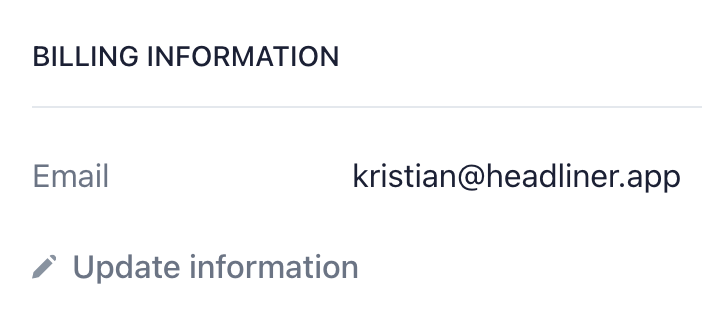 Once you update your information, it will reflect in your invoices!