One of the best ways you can add a bit of extra punch to your audiograms is by taking advantage of transparent media in order to add some depth through layering to your project.

In order to layer an image with transparency you will need:


- A foreground image with transparency on it (Note: This image will need to be a PNG in order to have transparency appear on it).
- A background image
To layer an audiogram, click on the media button from the Customize page on the Audiogram wizard.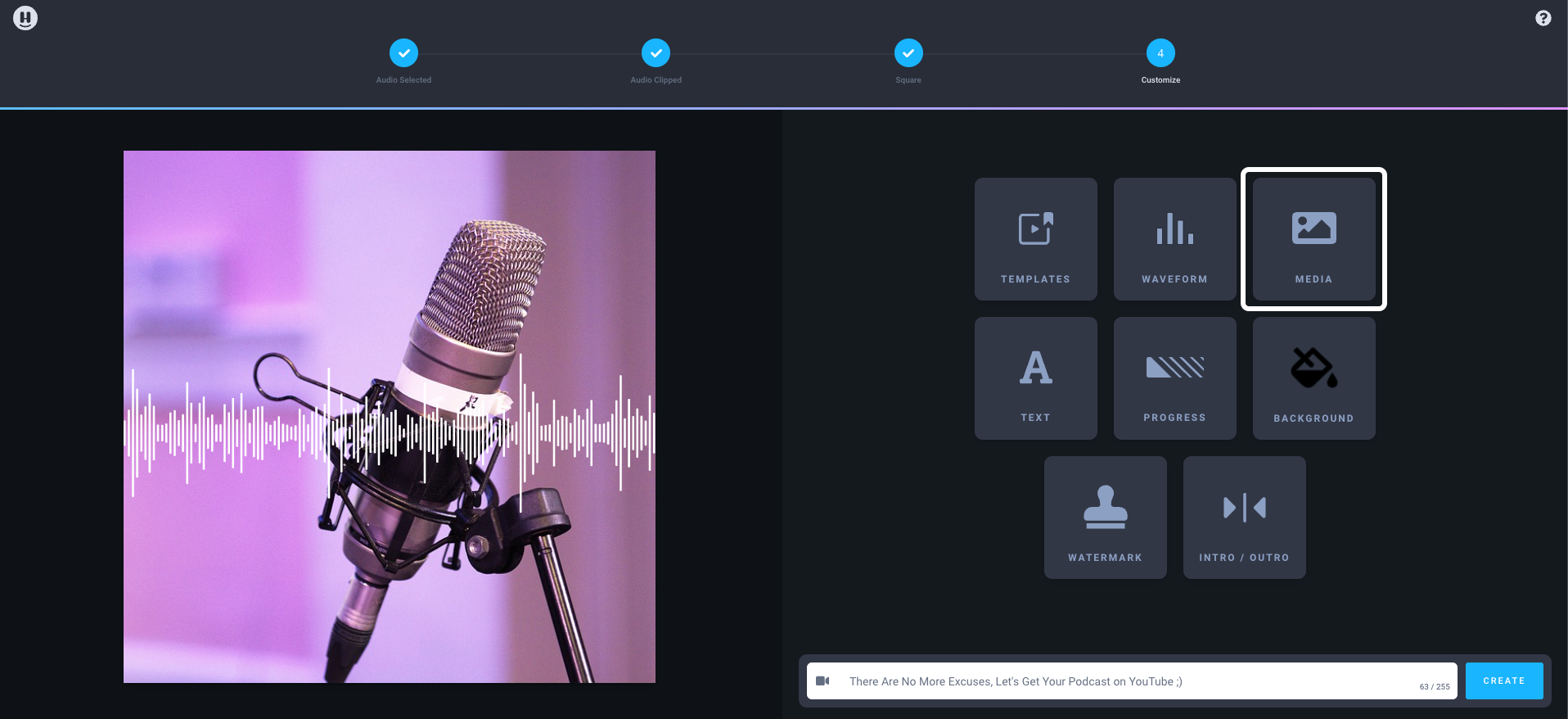 From there, add a second image to your audiogram that contains a transparent background (see below to learn how to create transparent images).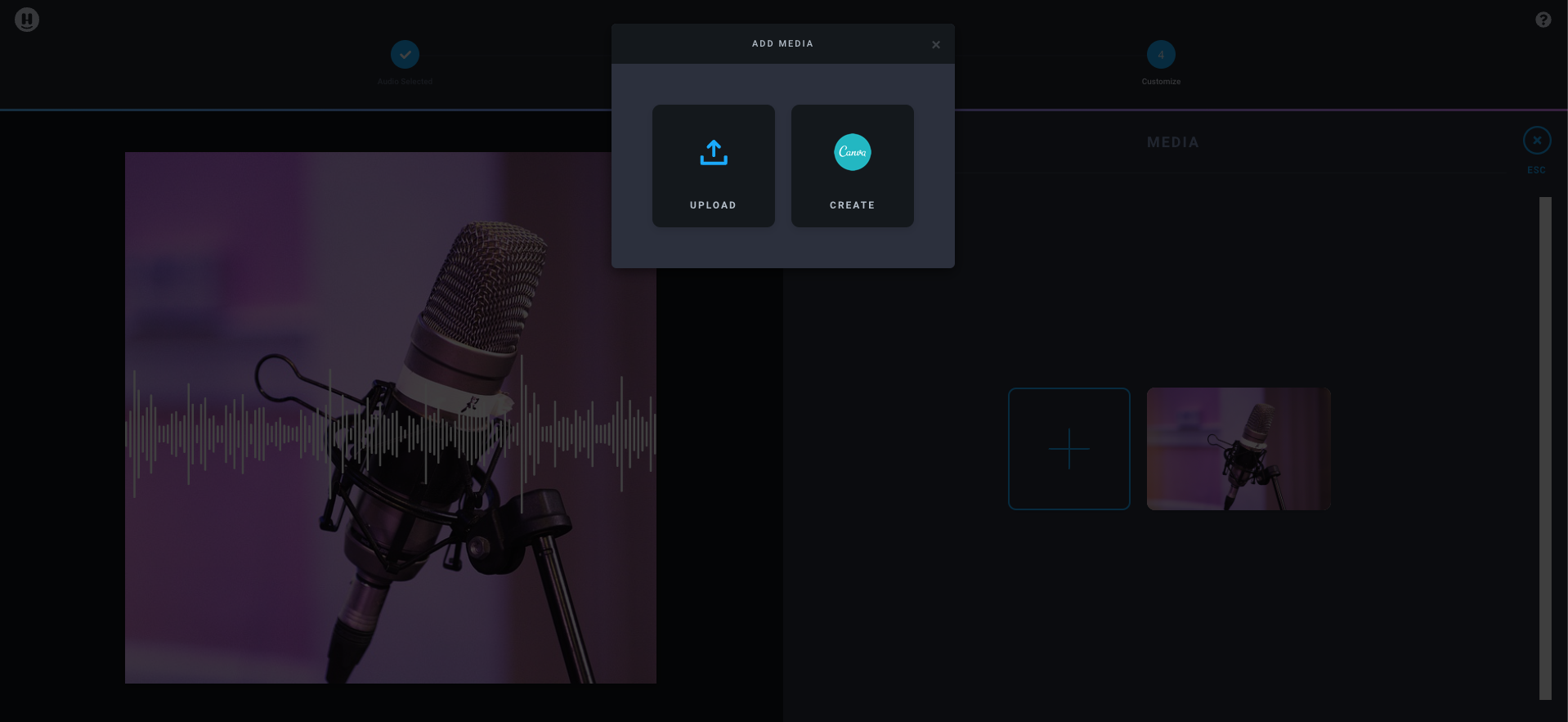 Once added to your timeline, you'll then be able to reframe your assets as needed in order to create a dynamic and layered audiogram. You can also click on individual images to blur them if you'd like to accentuate the depth in the image and separate layers more clearly.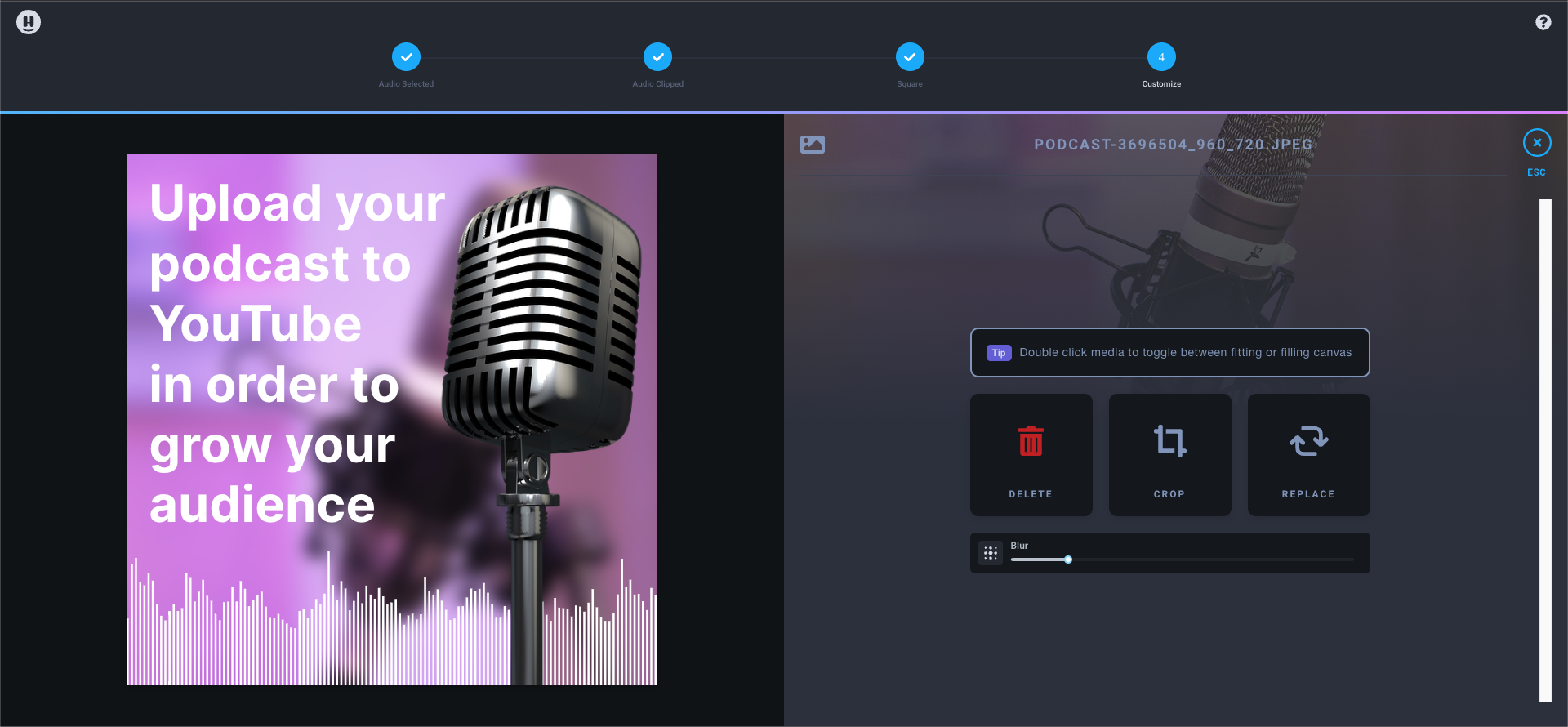 How to create transparent images on Mac:
Transparent images can now be created natively on Macs running on MacOS Ventura. To do this, open an image you'd like to trim for transparency using Preview. Next, select the Markup tool on the upper right side of Preview and the select the Instant Alpha button the left side of the Markup Toolbar.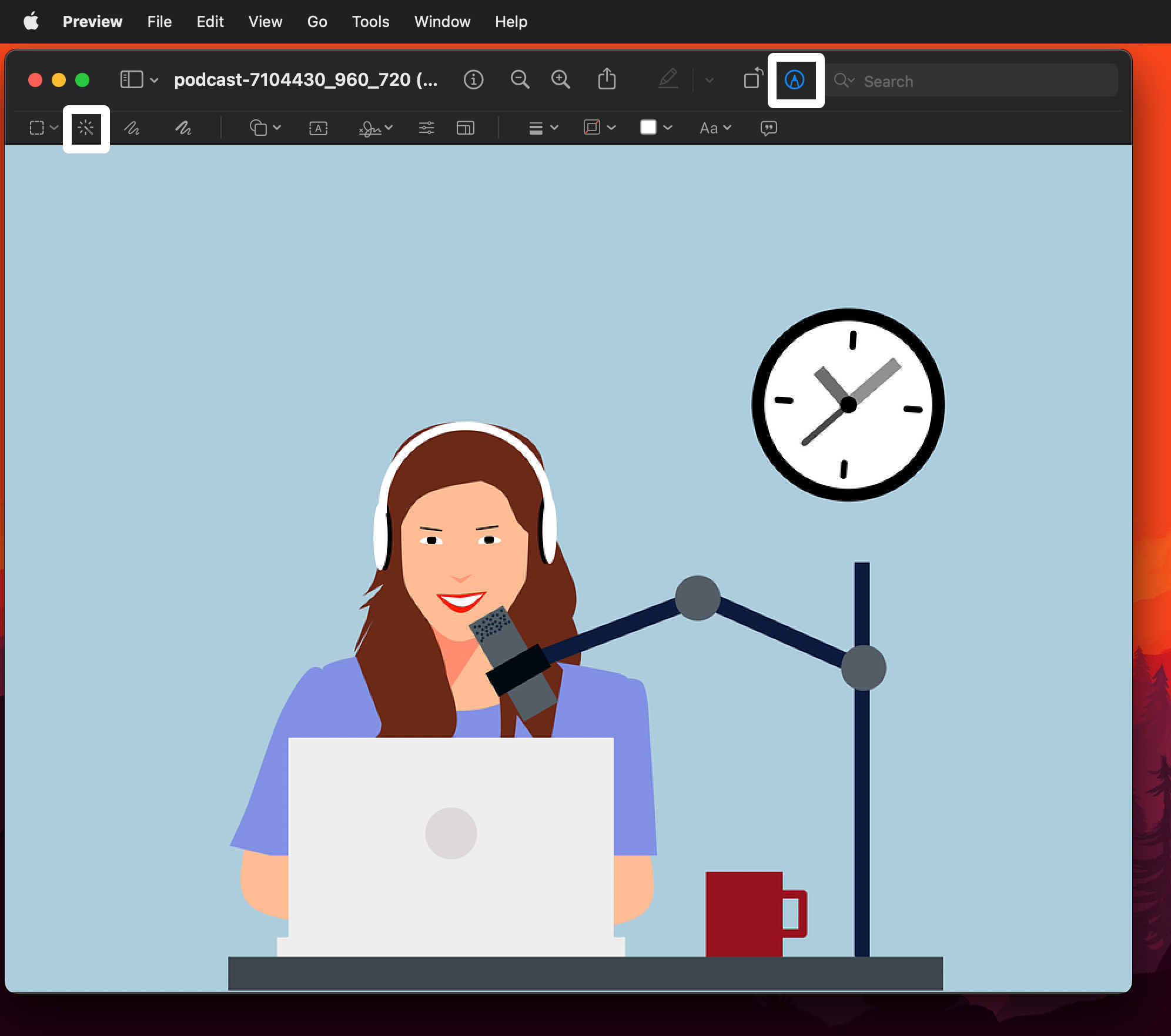 You'll then be able to click and select parts of your image that you'd like to remove from your image, as well as delete them by hitting backspace on your keyboard. Once you've edited your image to your liking, you'll be able to save a new copy of your image by going to File and hitting export.

Note: Remember to export your file as a PNG in order for transparency to work correctly.

Note: Windows does not currently offer a pre-installed method of removing backgrounds from images. There are, however, an abundance of apps that can do this available online, such as Remove.bg.