If you have a Canva account, we're happy to let you that we've got the Canva Button!
The Canva Button gives you access to millions of graphics, images and templates, stickers, design elements, and more without leaving Headliner.
Here we'll walk through how to use Canva within the Audiogram Wizard, but it is available within all of the project types and advanced editor.
Step 1: Choose Audiogram Wizard

Remember: Canva is available in all the projects and advanced editor. This is just one example.
Step 2: Upload your episode or find it by name, RSS feed link, or Descript link.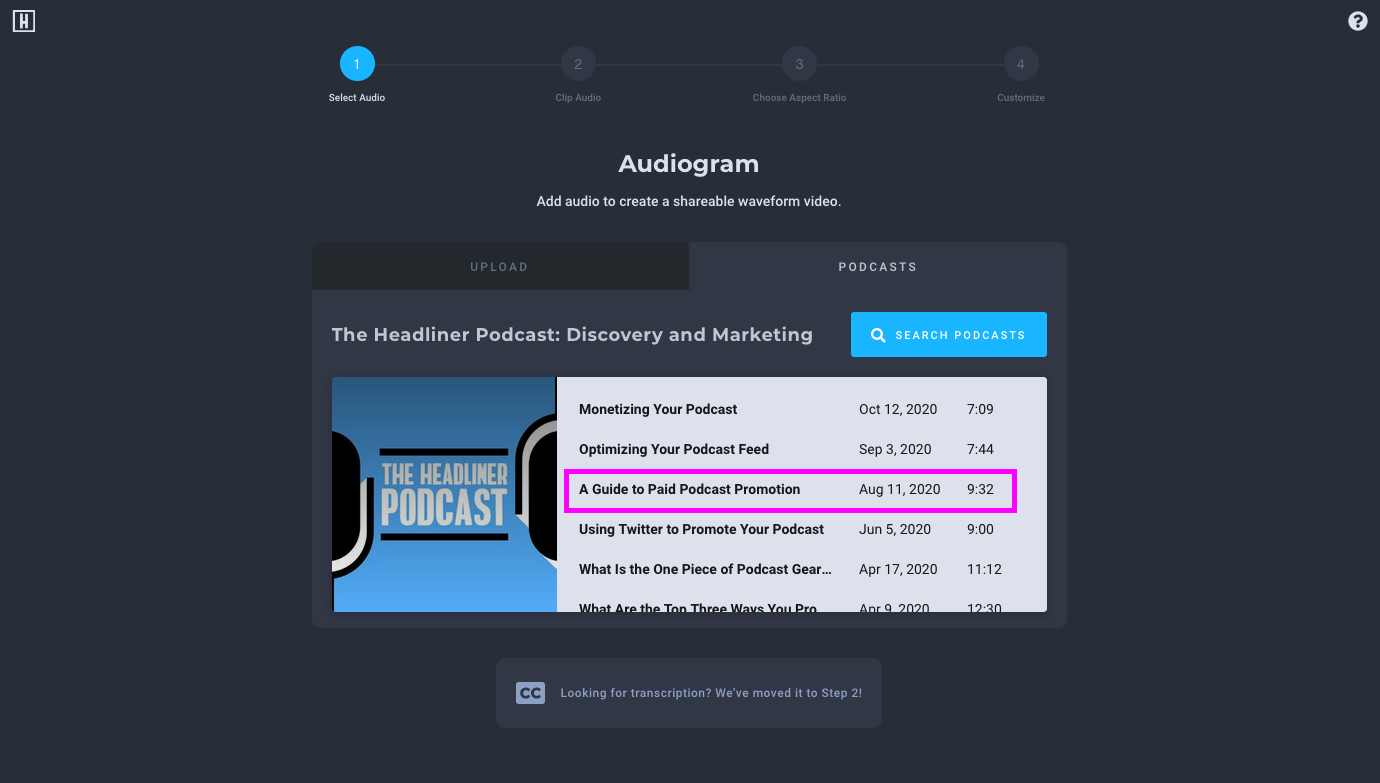 Step 3: Choose your clip selection and aspect ratio.
Step 4: The editor will pull in your episode art if it's available. But you can replace it with another image from Canva.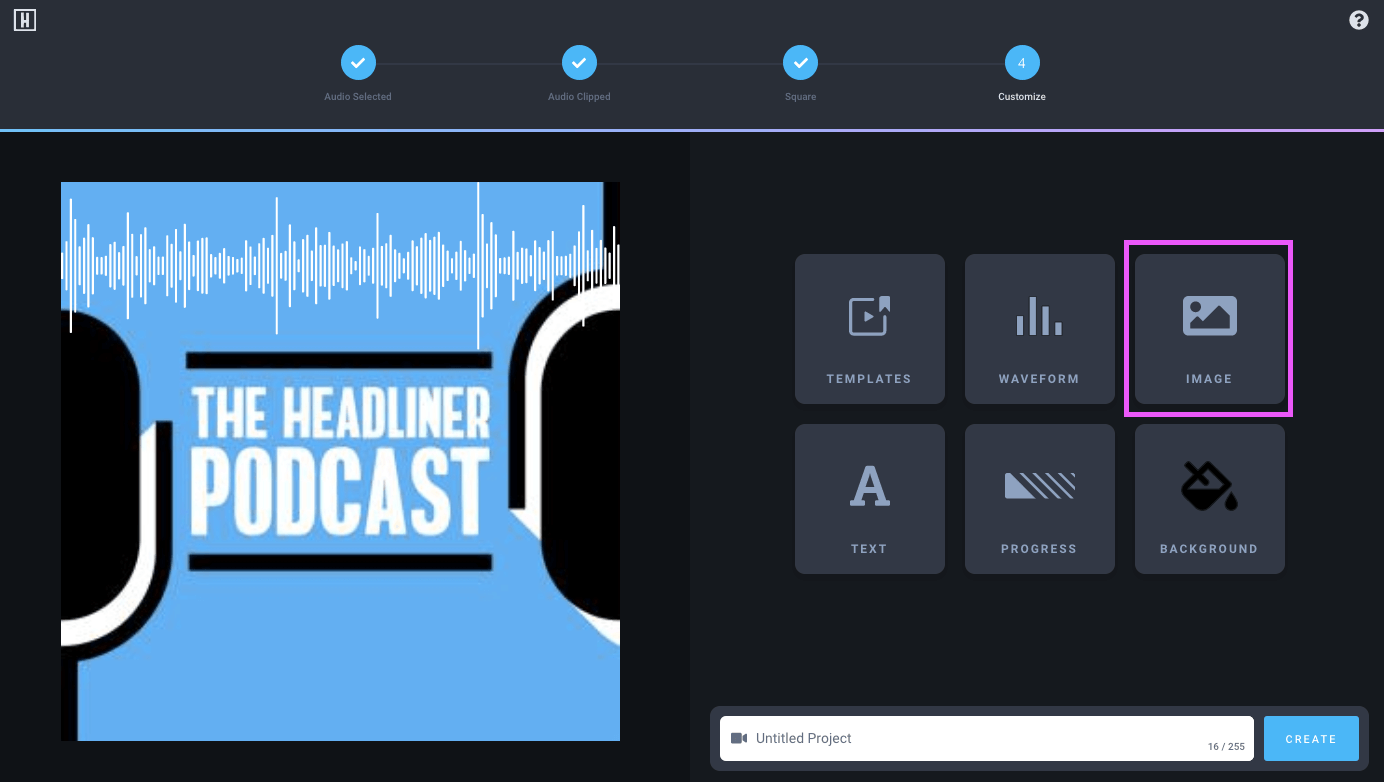 Step 5: Choose to replace.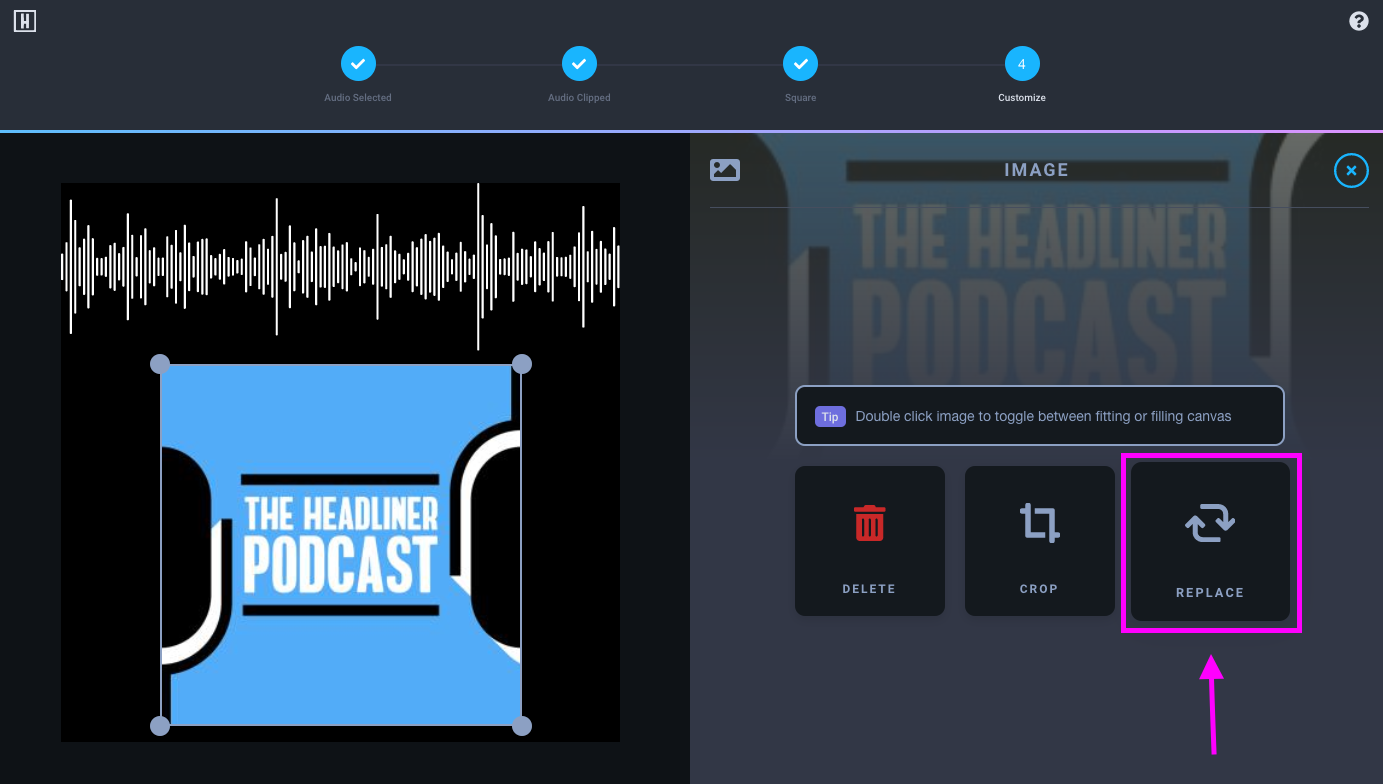 Step 6: Choose Create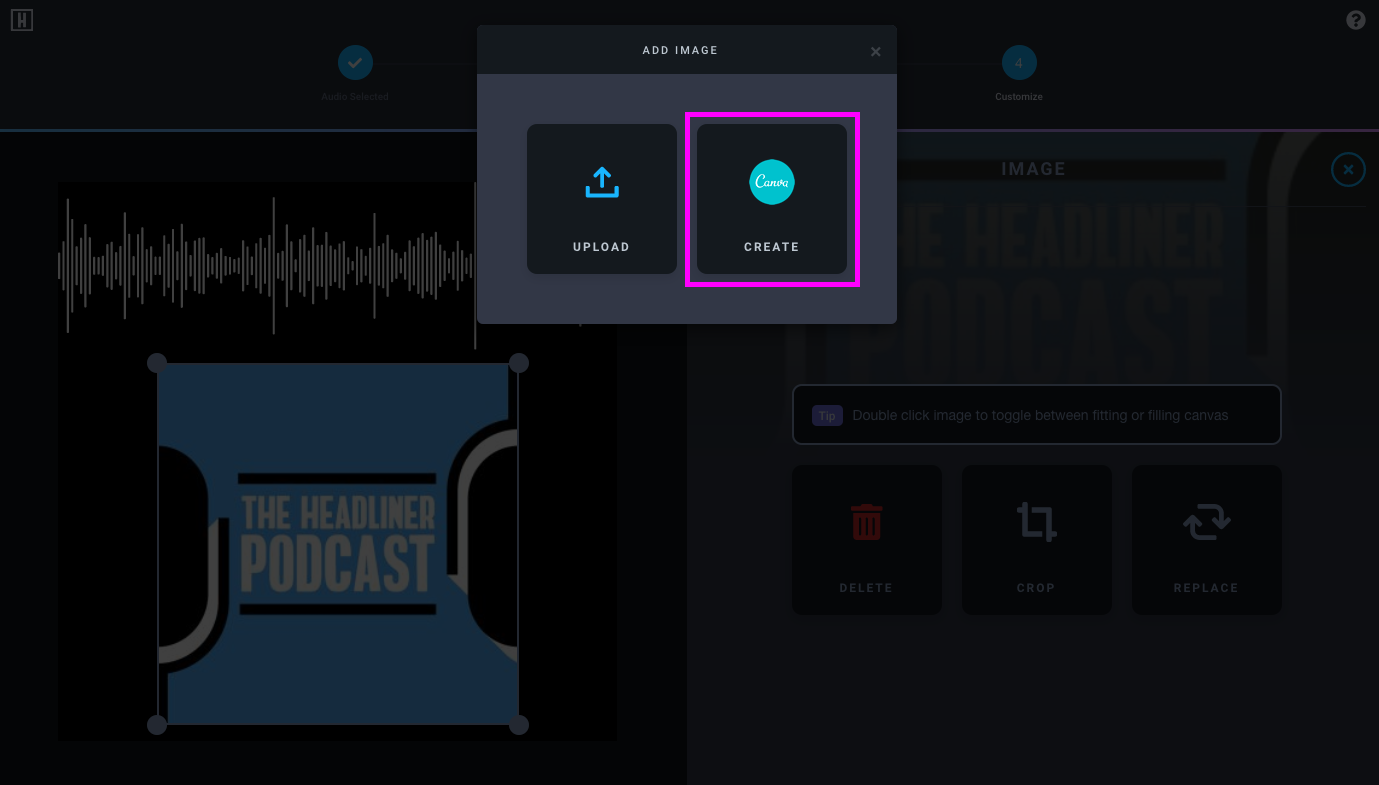 Step 7: The Canva dashboard will open within Headliner.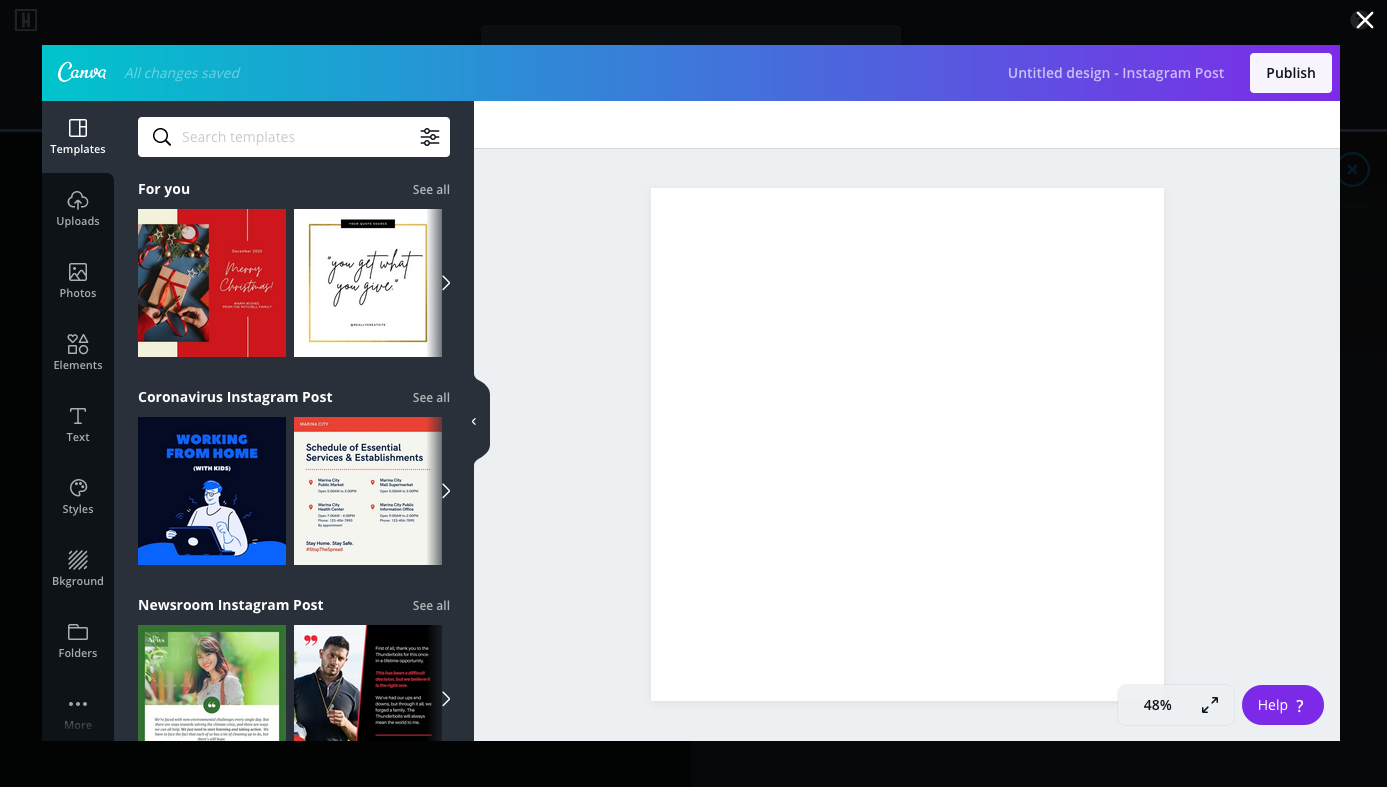 Step 8: Create your new image using Canva and choose Publish (top right).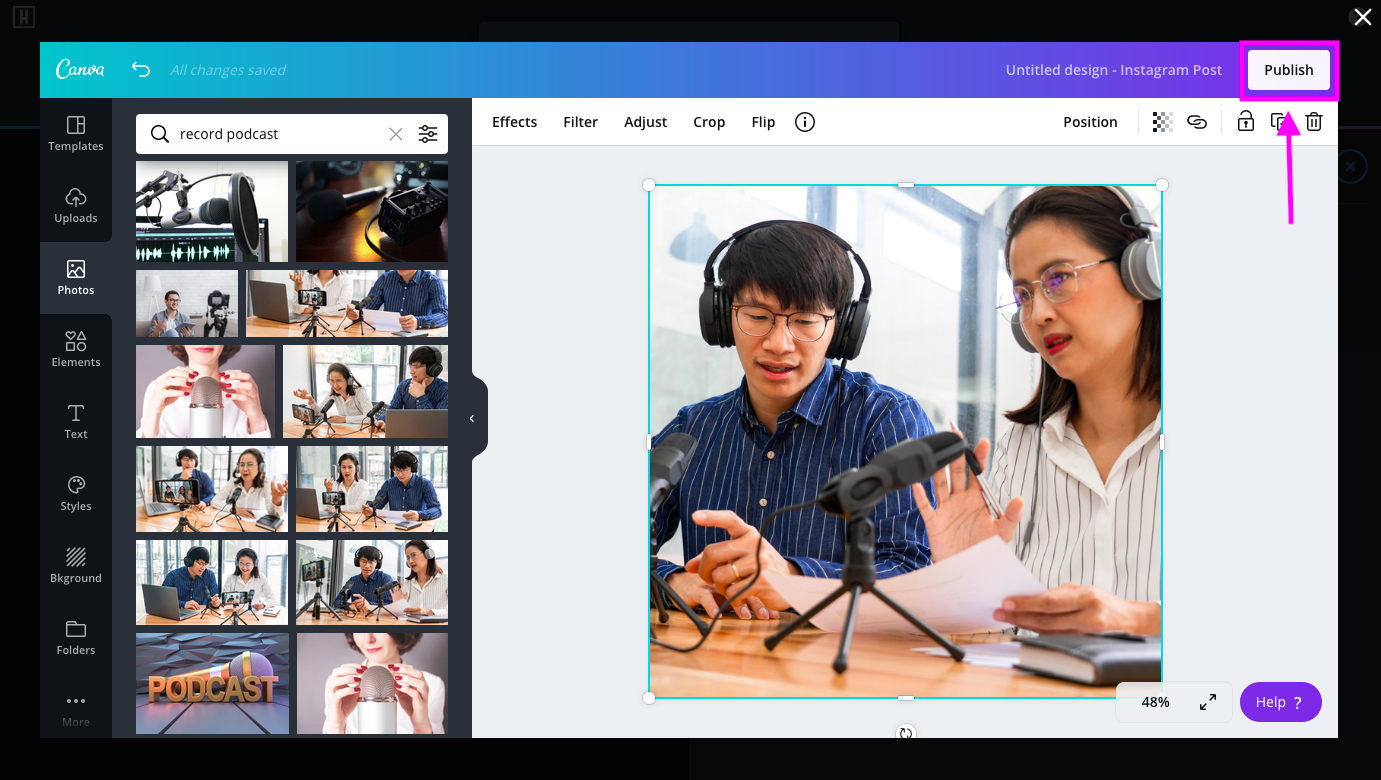 Step 9: Your new image will be dropped into your video.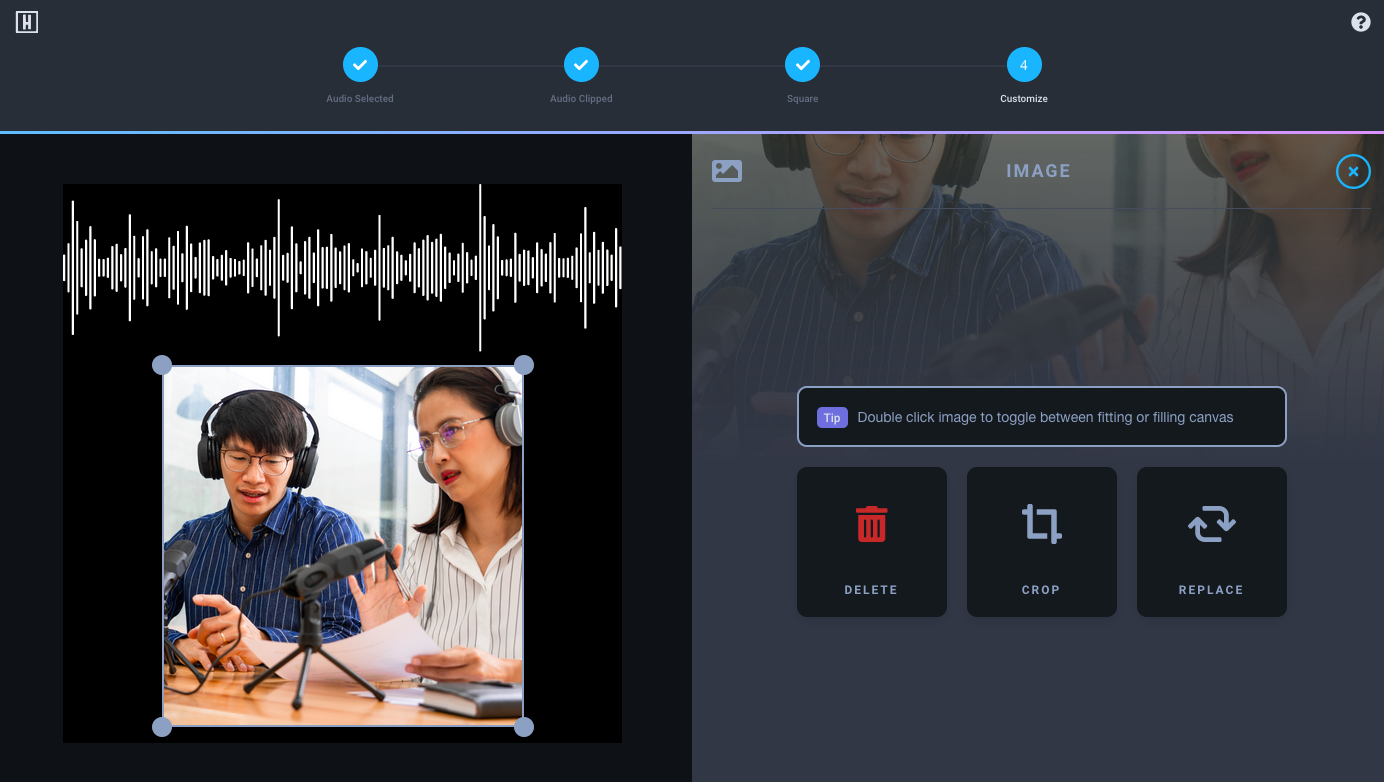 Step 10: If you choose to continue to edit your video using the advanced editor, you'll be able to access Canva there as well.