We understand that some publishers may not want Disco preview plays to count as downloads, whereas others see them the same as just listening in an embeddable player for some period of time.
At Headliner, we want to give publishers the decision over whether they want data to go back to their hosting platform (i.e., have data on every person interacting with their podcast) or to have it as a separately viewable metric.
Because of this, our Self-serve Widget gives account holders the choice on how they would like their widget plays to be counted.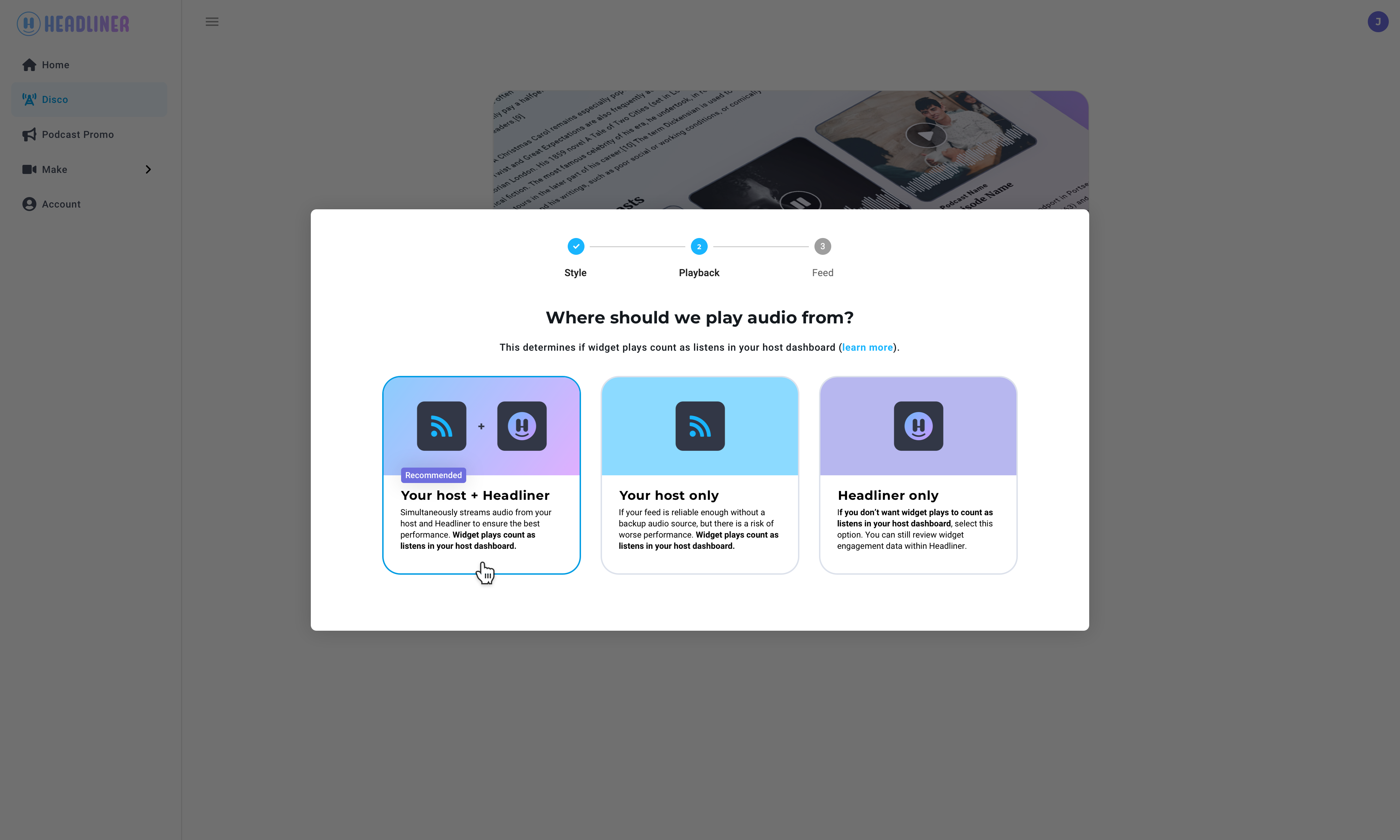 There are three options to choose from:

Your host + Headliner: This choice simultaneously streams audio from your host and headliner. This means that widget plays will count as listens in your host dashboard and is recommended as it ensures the best performance.
Your host only: This counts widget plays in your host dashboard and is optimized for feeds that are reliable enough without a backup audio source.
Headliner only: This option does not count widget plays as listens on your host dashboard. Widget plays can still be reviewed within Headliner.