Step 1: Upload your audio file. Make sure the Audio Transcription switch is On if you want captions and click next.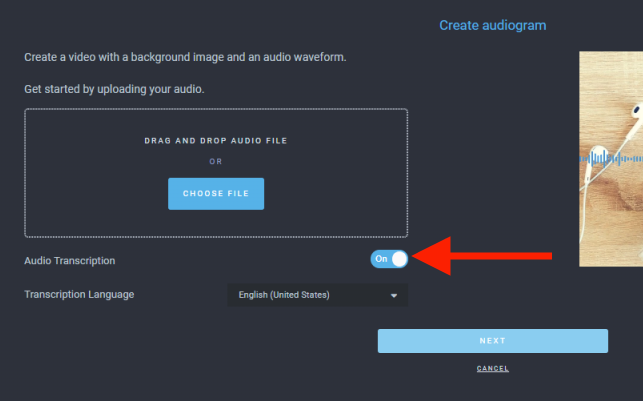 Step 2: Clip your audio and click next.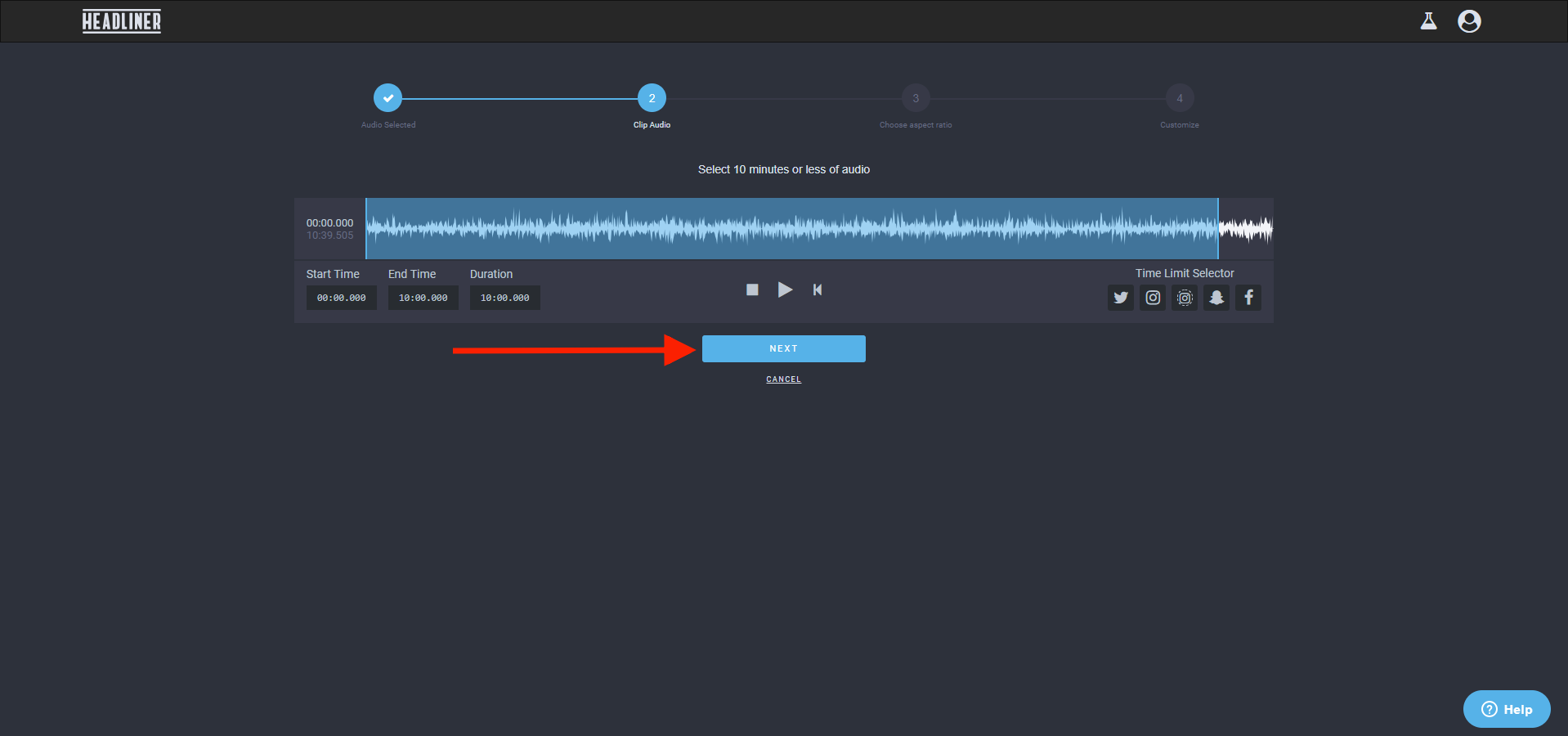 For more info on clipping audio: How To Clip Audio During The Import Process
Step 3: Choose an aspect ratio, click next.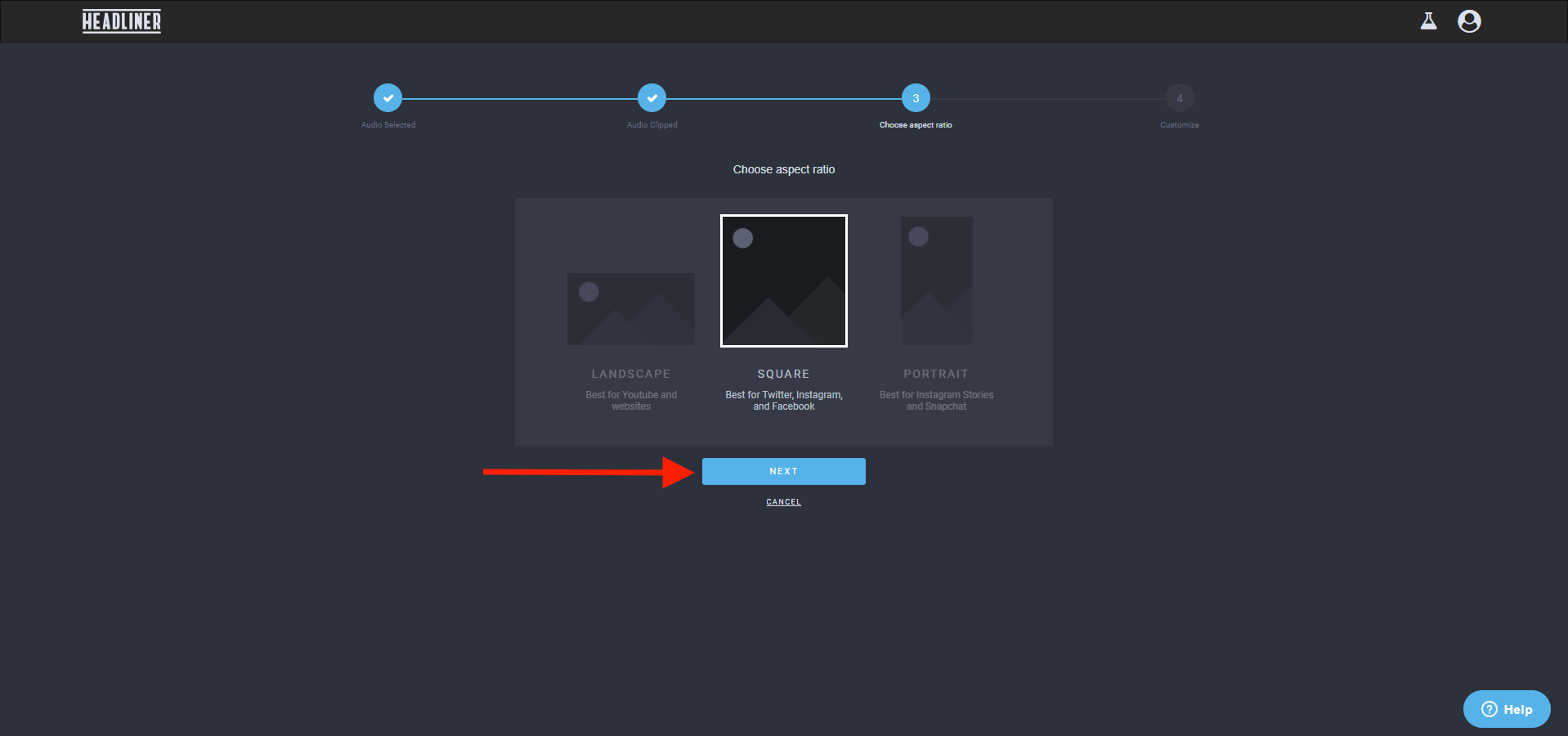 Step 4:  Click CREATE PROJECT.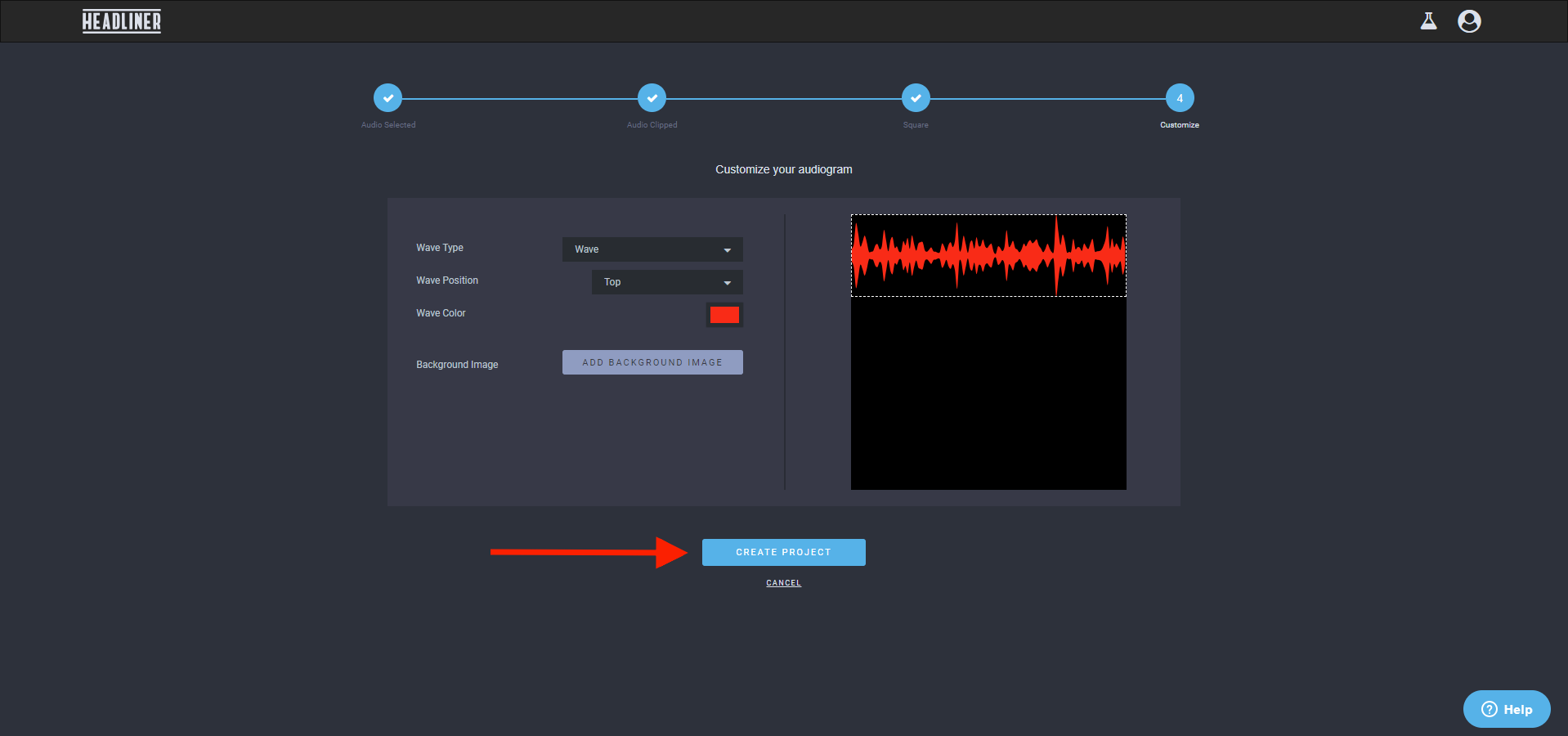 Step 5: If you want captions the drop down menu should be switched to On and you should see your captions in the preview.

For information on how to edit captions check out : How To Edit Captions