How To Add A Full Episode (max length 2 hours)
 Full Episode will generate an audiogram, a video featuring a waveform, a still image, and audio. This feature does not involve the Editor and will not save as a project.
Step 1:  Click on the Full Episode icon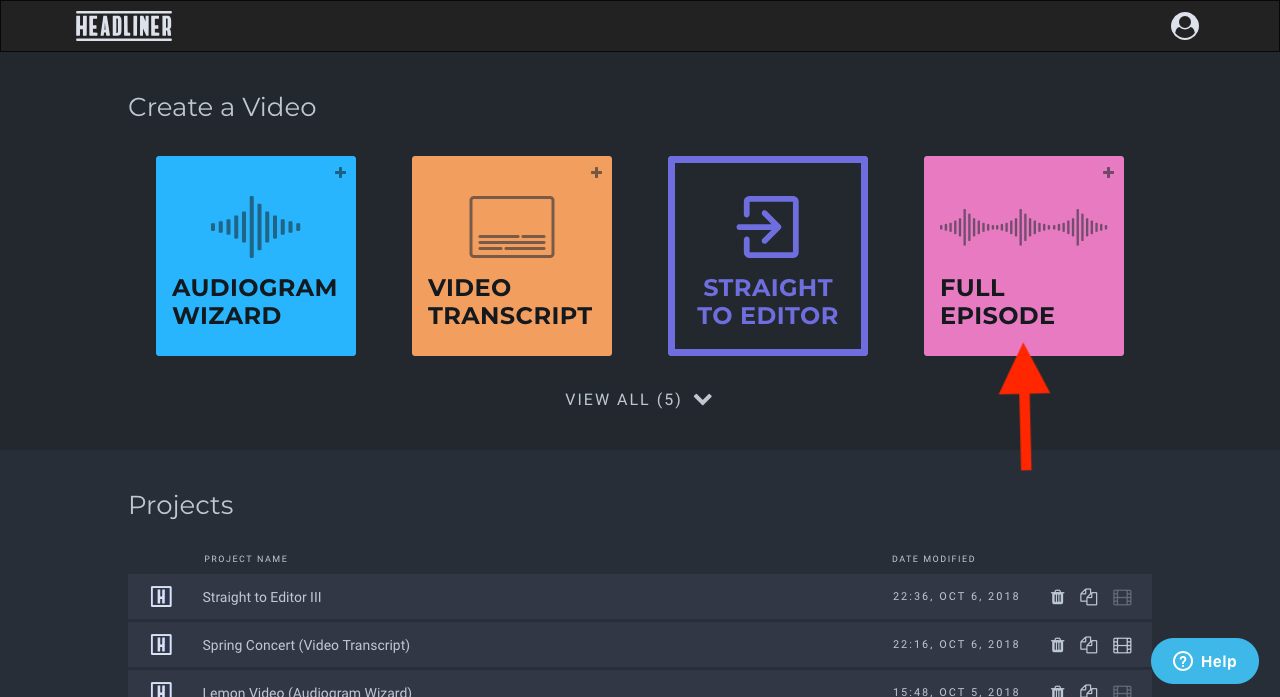 Step 2: Click on CHOOSE FILE or drag and drop your audio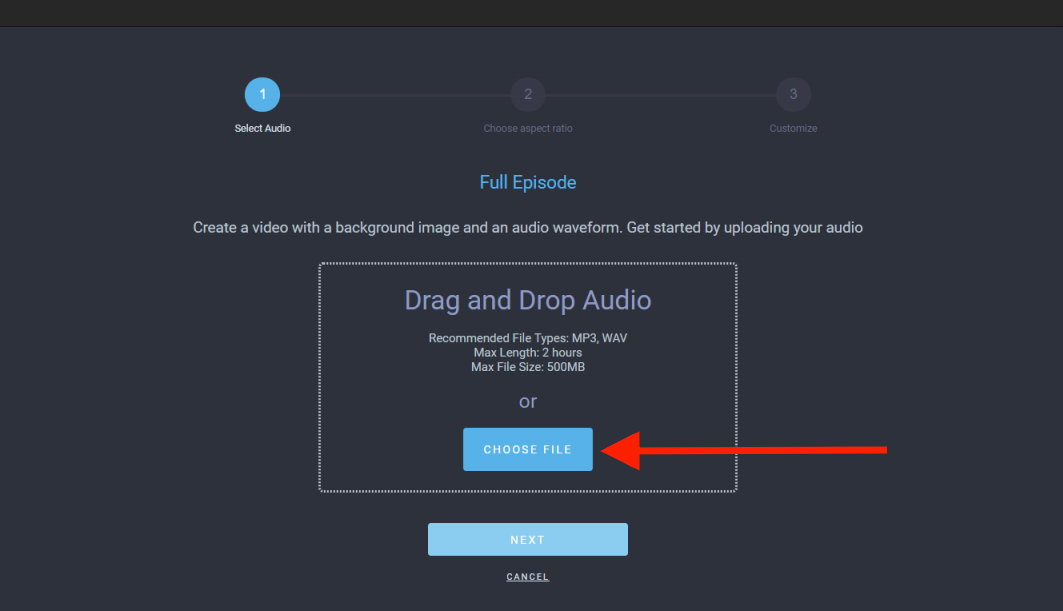 Step 3: Click on NEXT.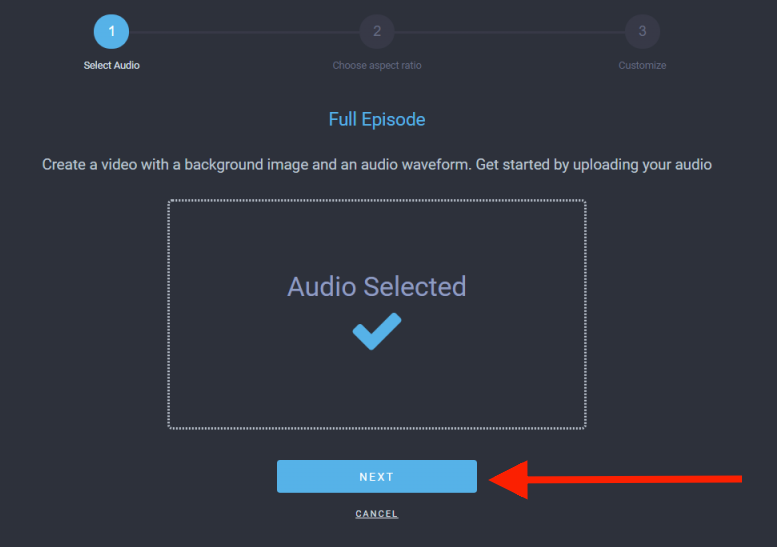 Step 4:  Choose an aspect ratio.  Landscape is best for YouTube.  Click NEXT.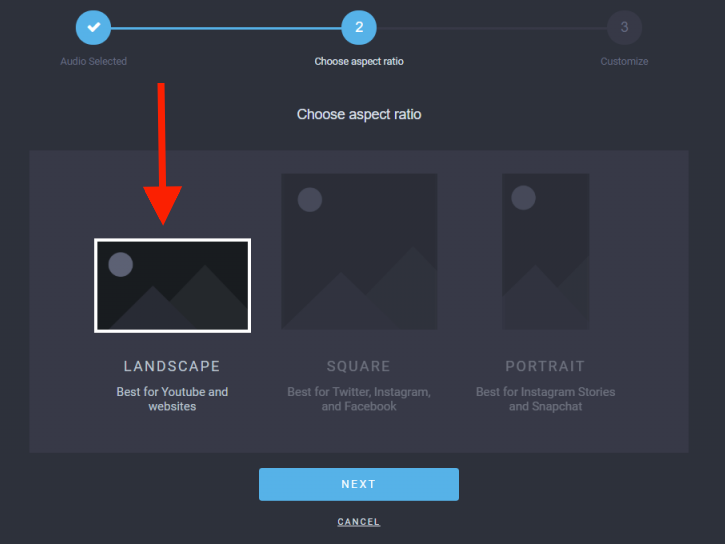 Step 5: Click on EXPORT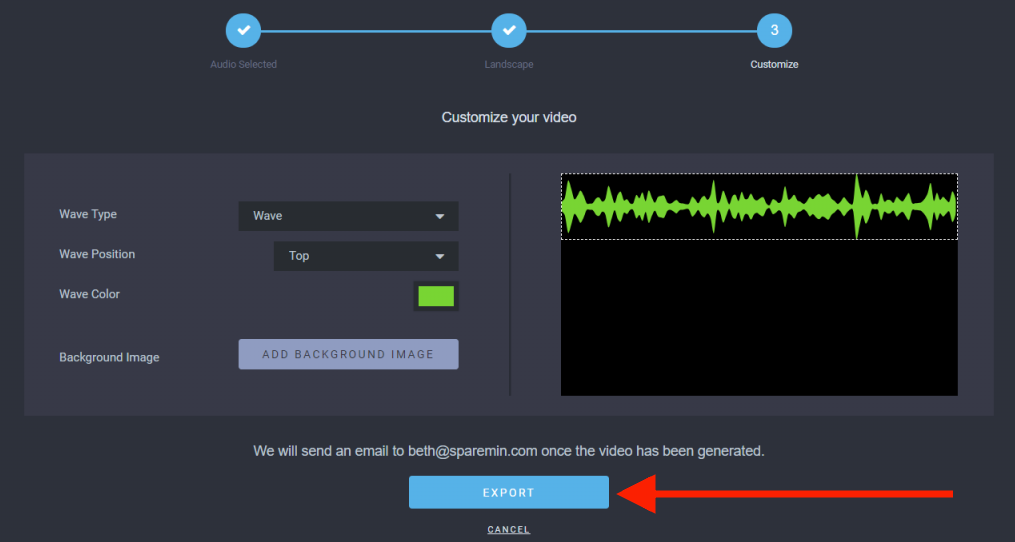 Step 6: Wait a bit, you can leave this screen, just make sure it stays open in your browser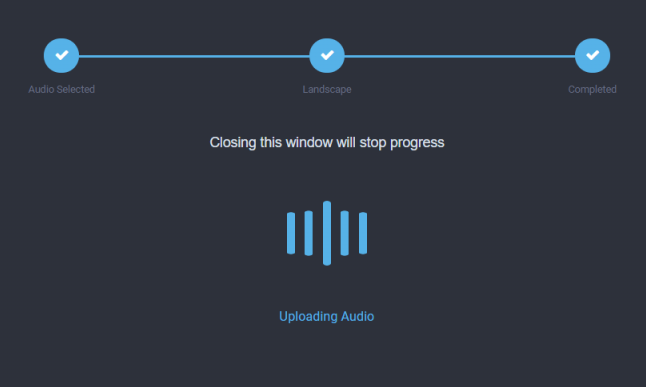 Step 7:  Your job is done, now just wait for your email notification! Once you receive it, your Full Episode audiogram is ready to go!