The Full Episode tool will generate an audiogram video featuring a waveform, a still image, and audio.
Step 1:
Navigate to the Manual audiograms icon on the projects page, select your destination and select Full Episode when prompted for a video type.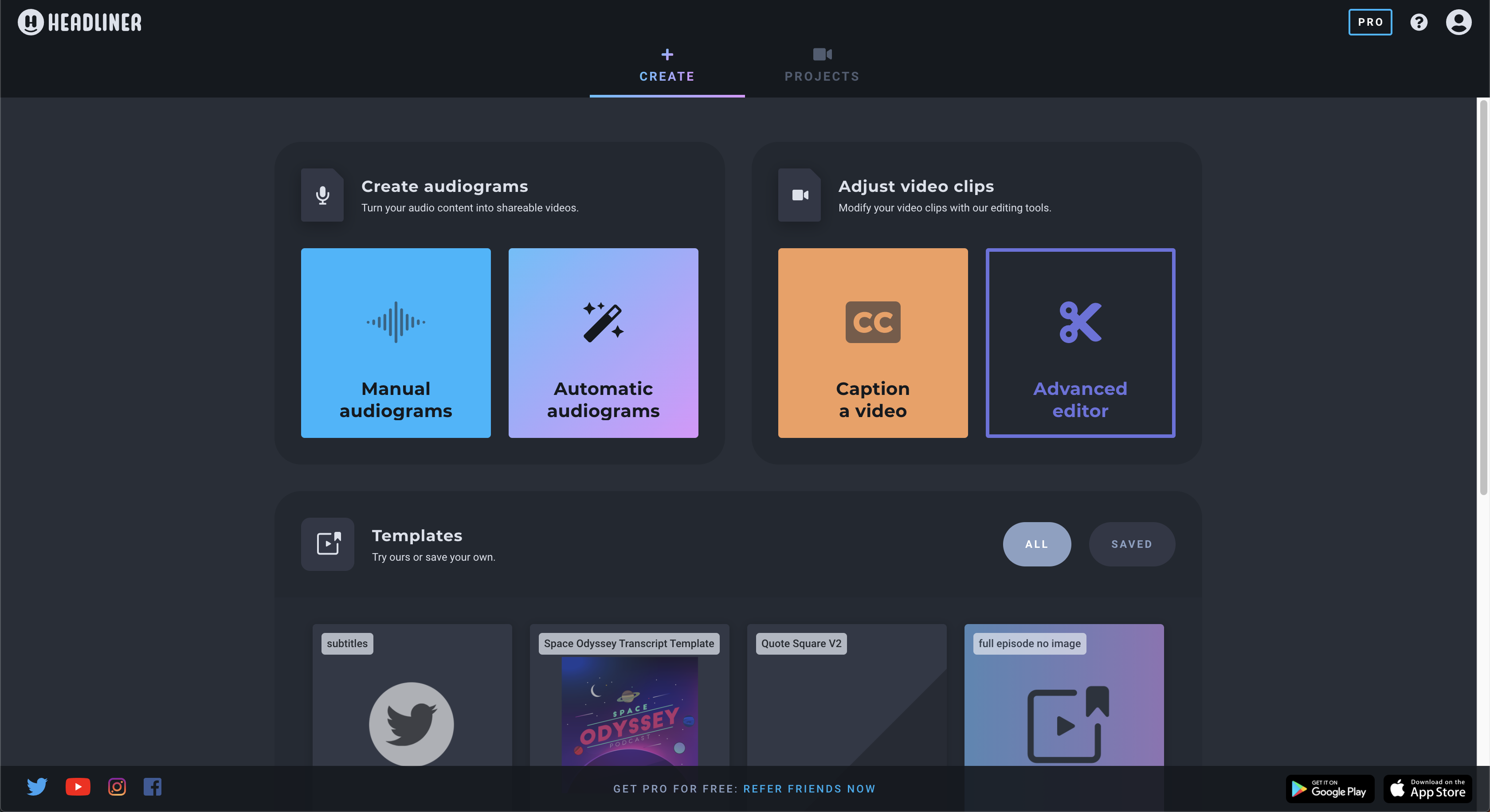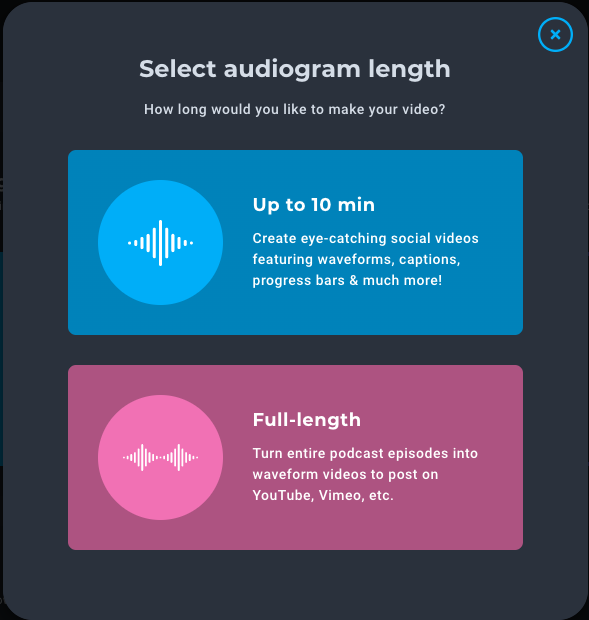 Step 2:
Select Audio: you have the option to upload your audio directly, or search for your podcast by name or by RSS feed. Click next.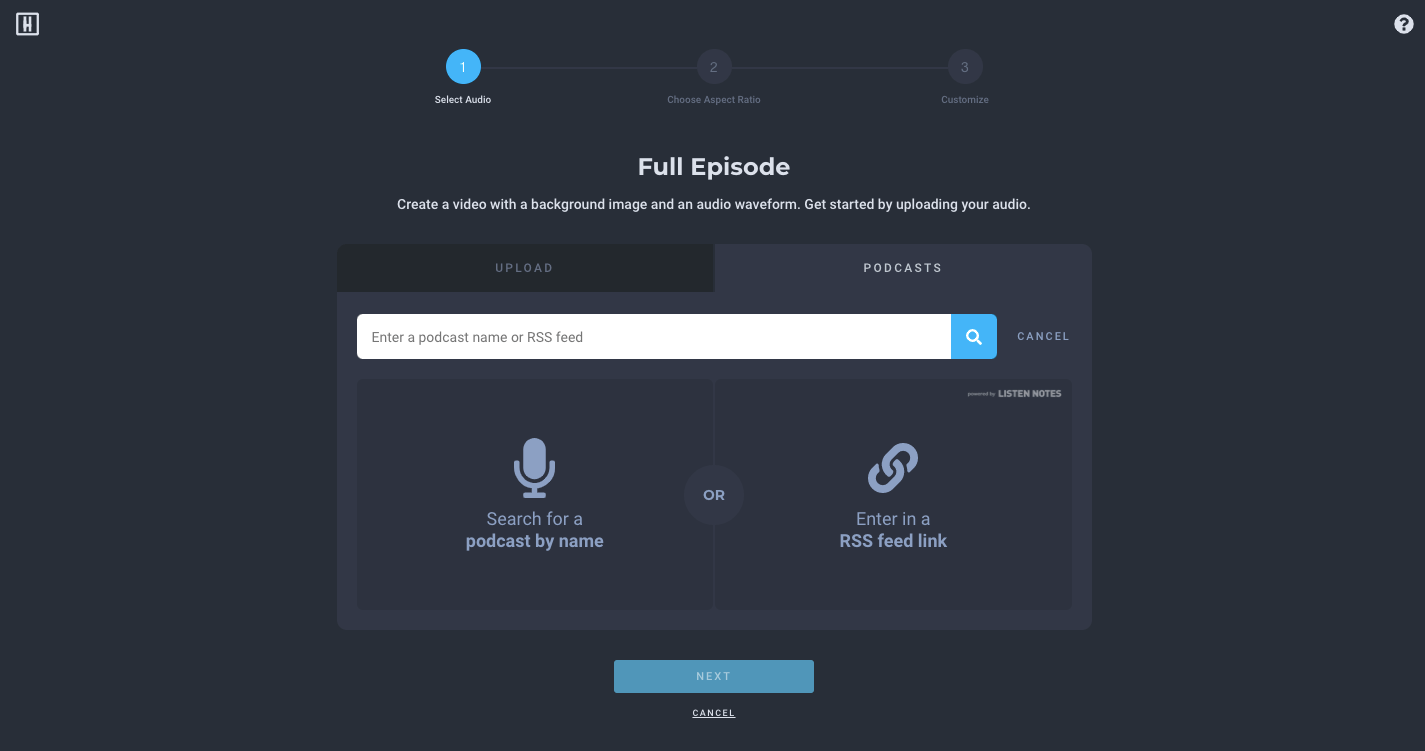 Step 3:
Choose an aspect ratio. Landscape is best for YouTube and websites. Click NEXT.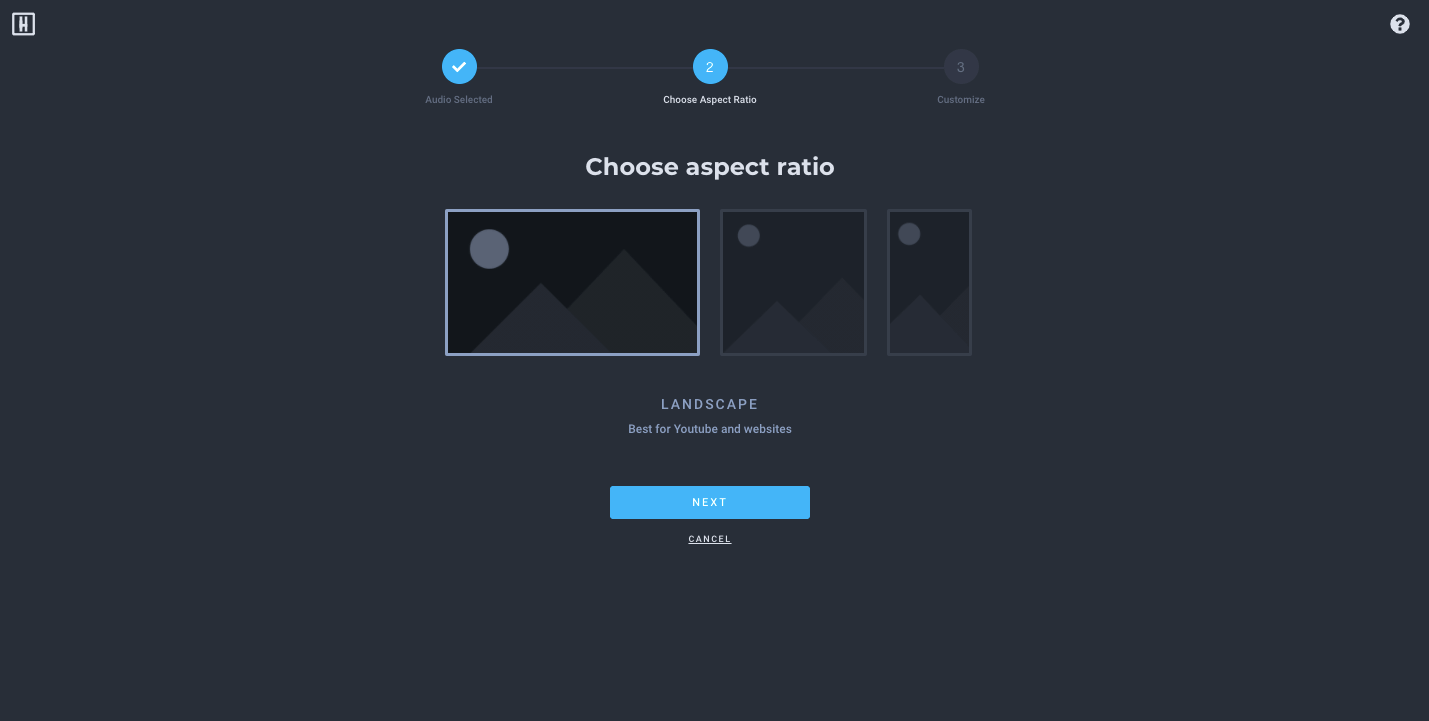 Step 4:
Customize your waveform, image, text and add an intro/outro to your video.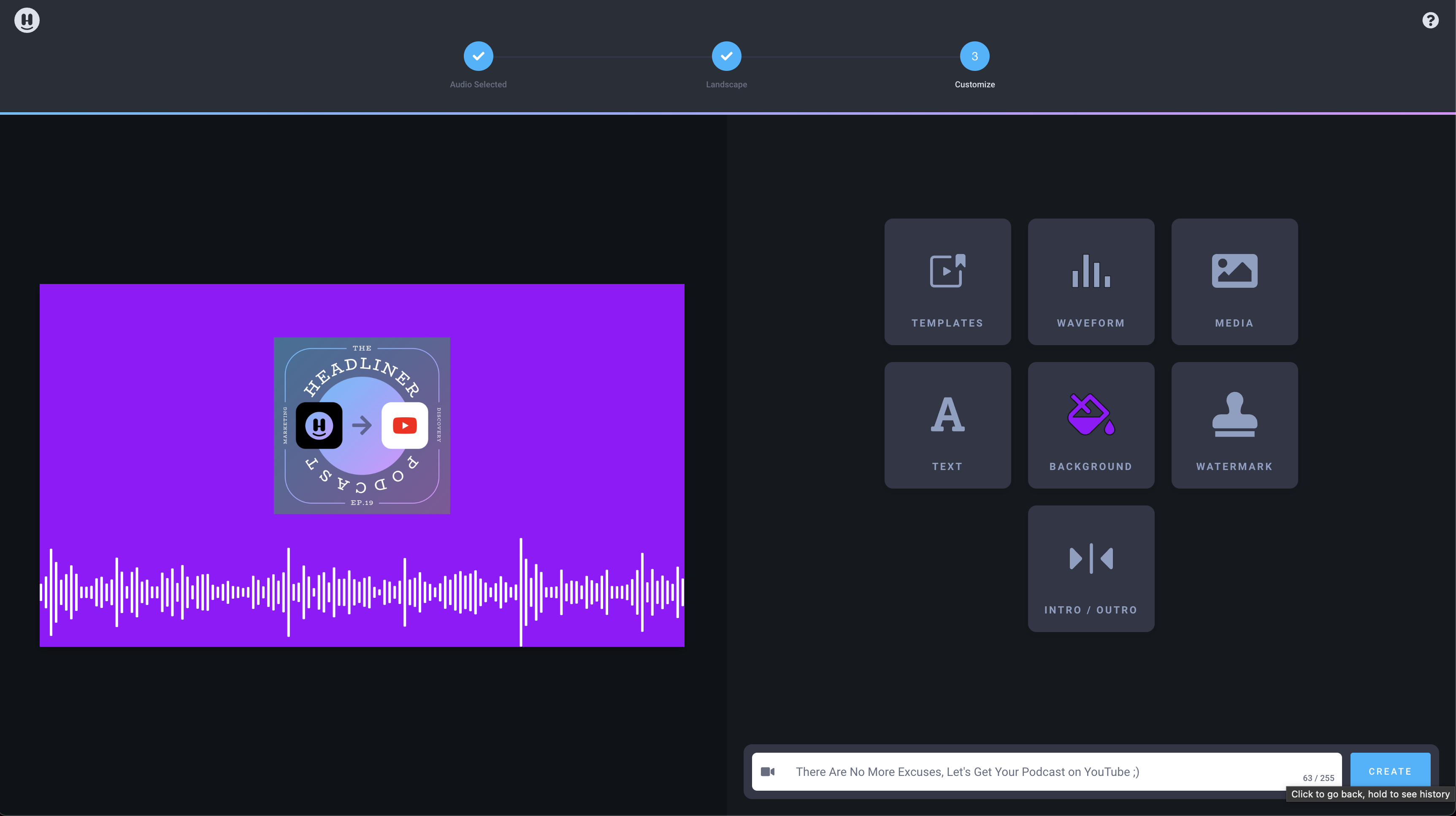 Step 5:
Click on CREATE when you're finished.
Step 6:
Wait a bit, you can leave this screen, just make sure it stays open in your browser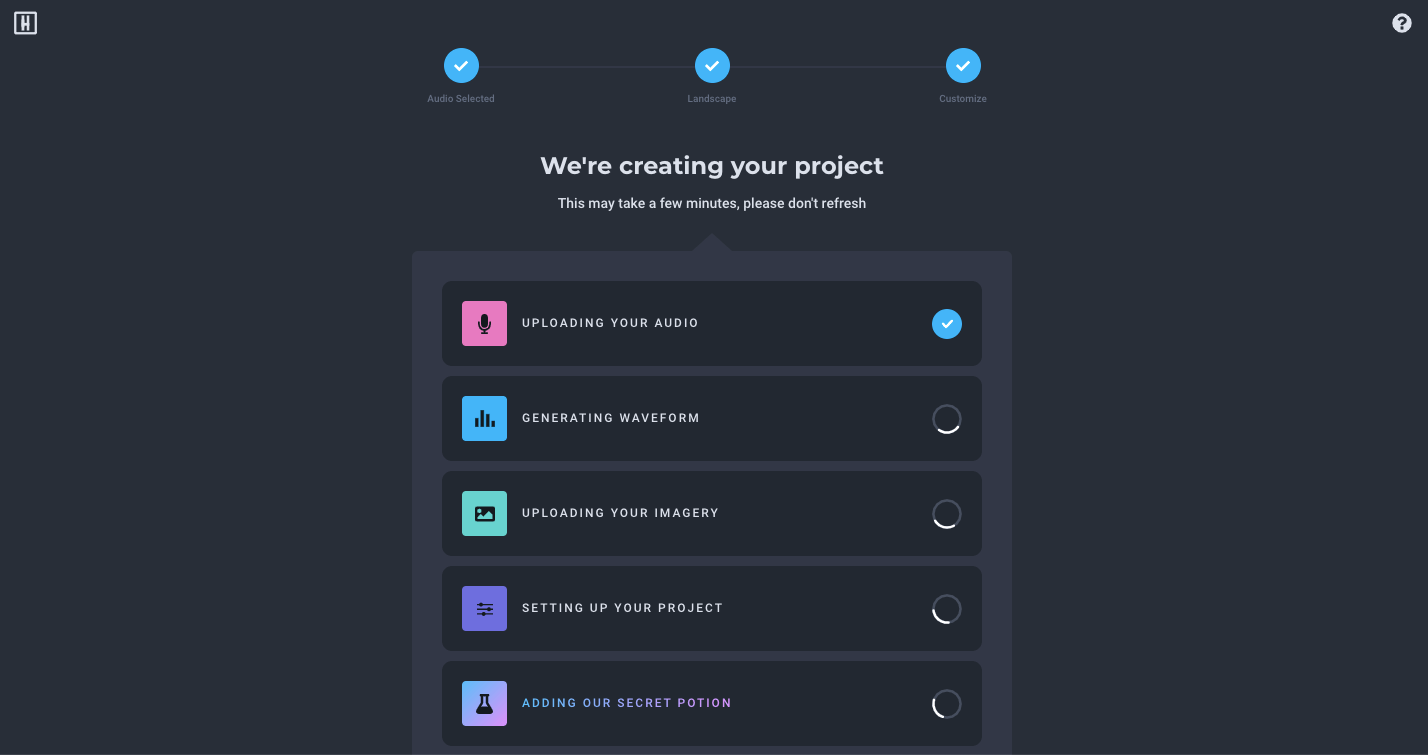 Step 7: Your job is done, now just wait for your email notification. Once you receive it, your Full Episode audiogram is ready to go!