Step 1:  Click on the + sign in the media track.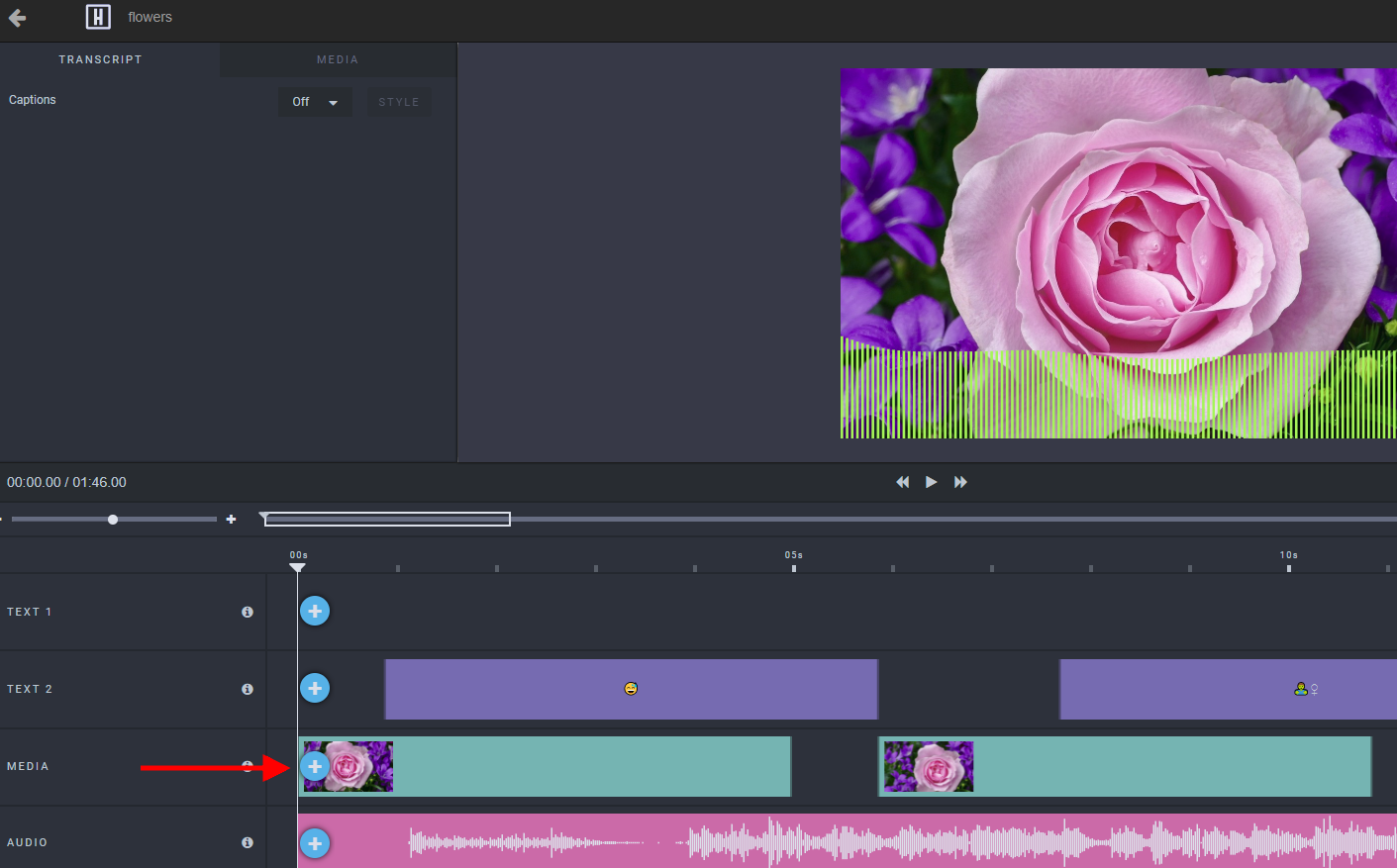 Step 2:  Click VIDEOS if it isn't selected.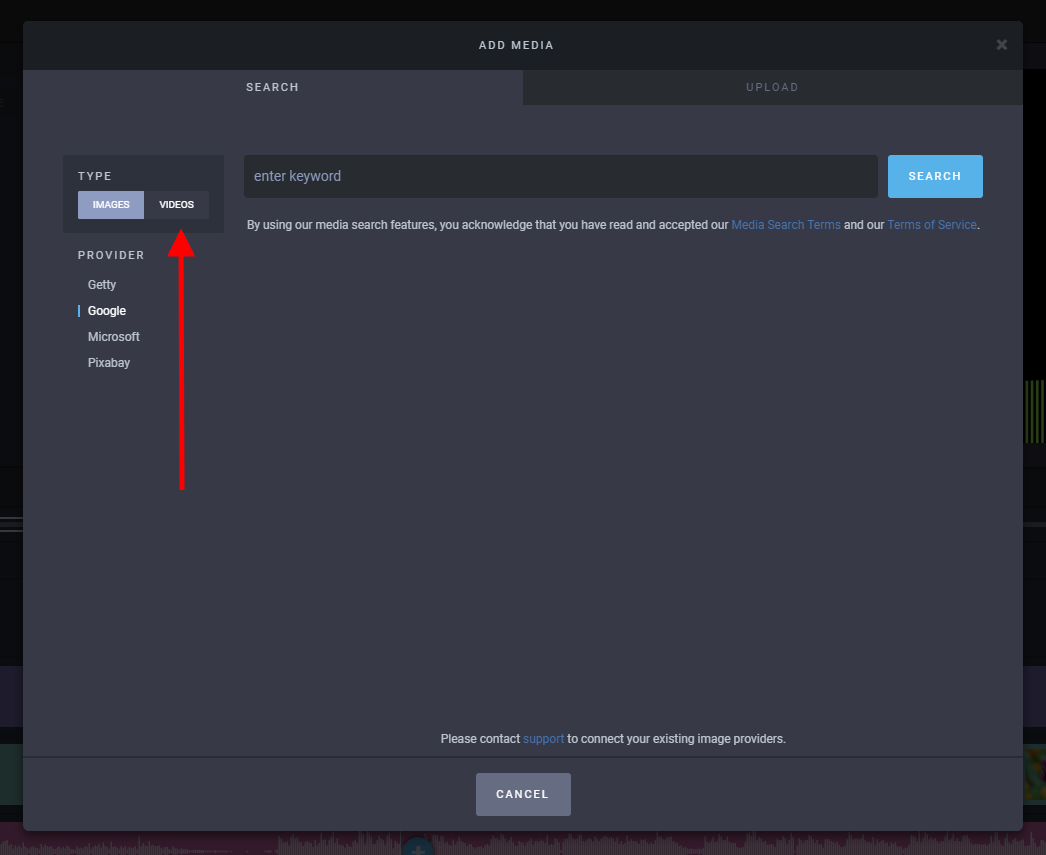 Step 3:  Type in a keyword to search for videos.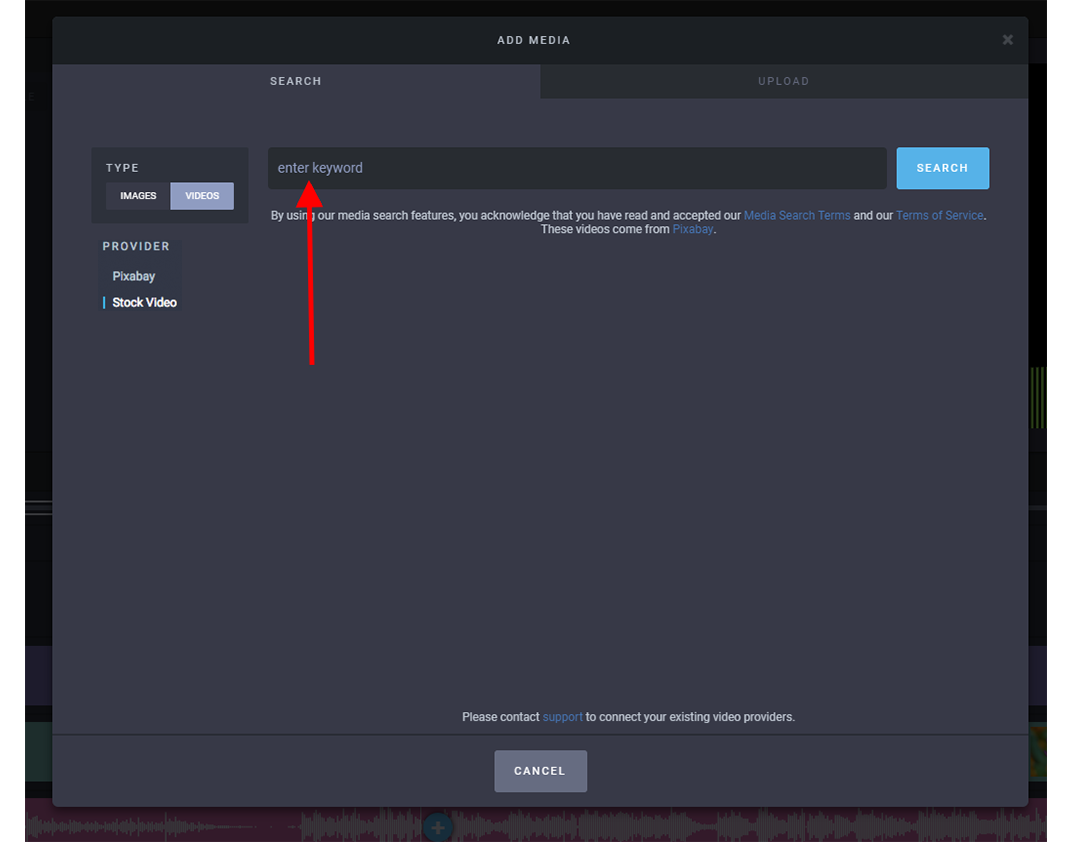 Step 4: Click SEARCH.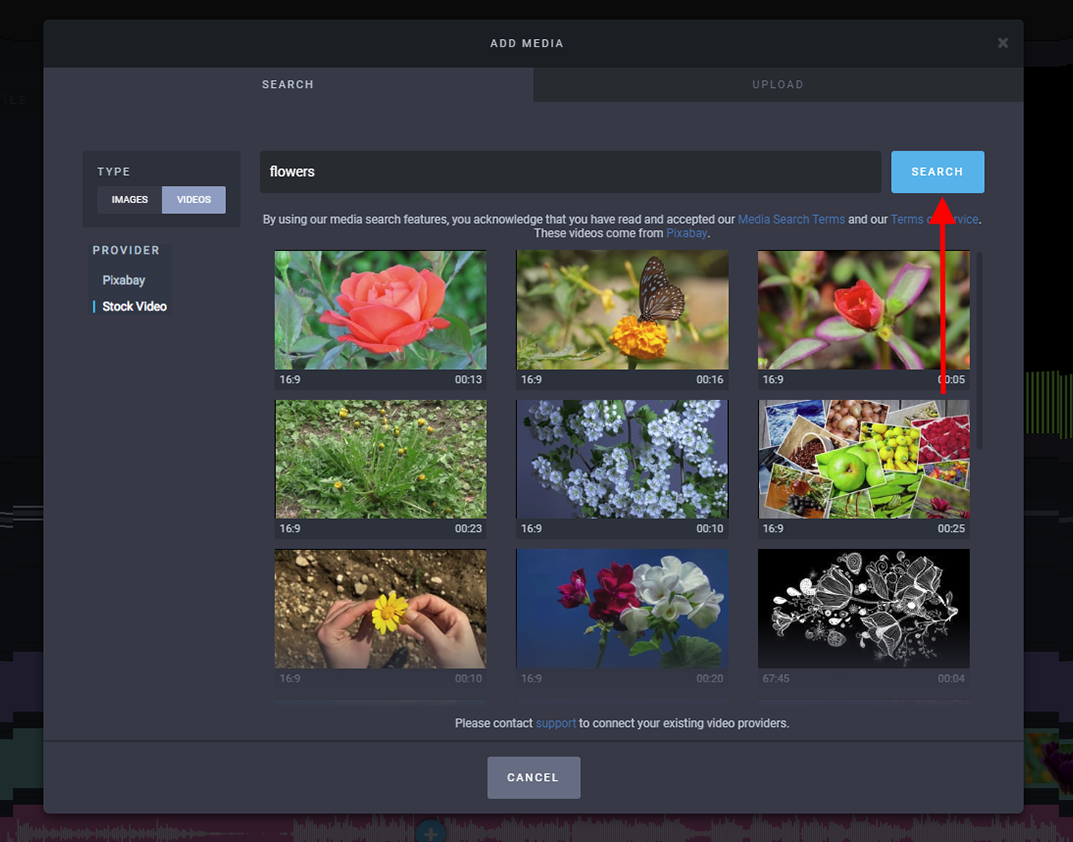 Step 5: Hover over videos with your mouse to preview them.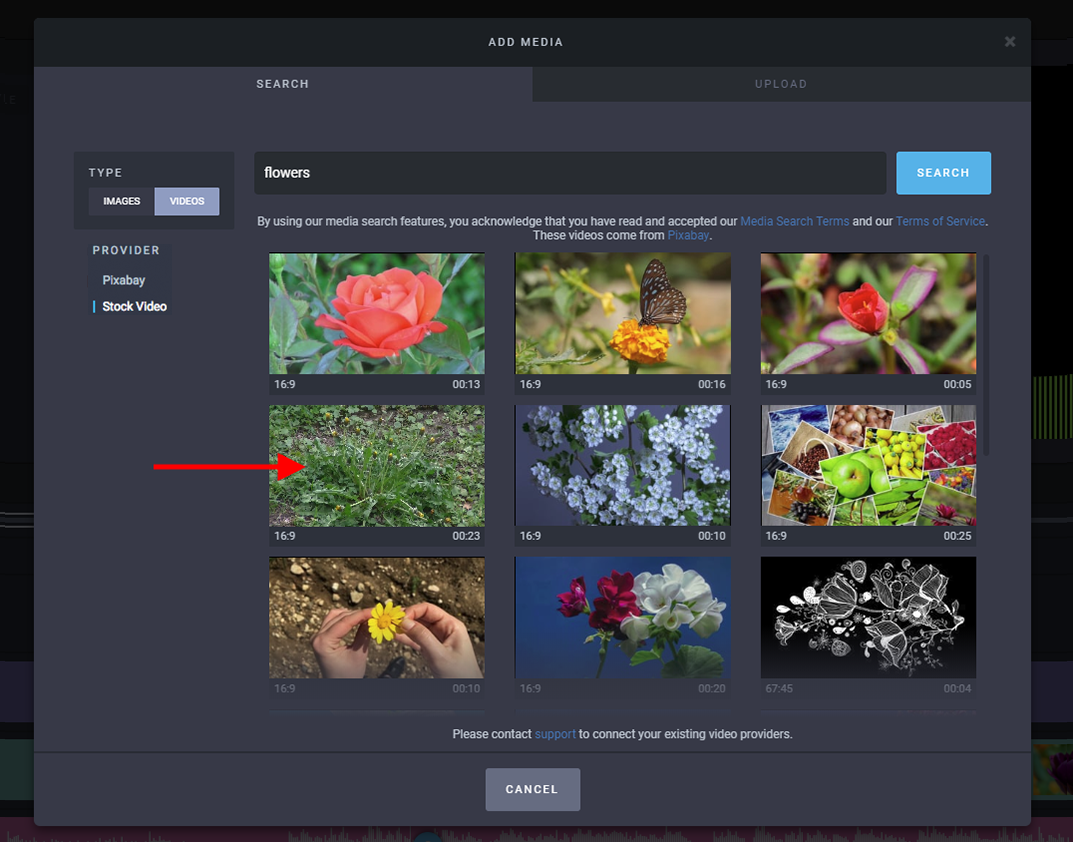 Step 6: Click on the video to select it.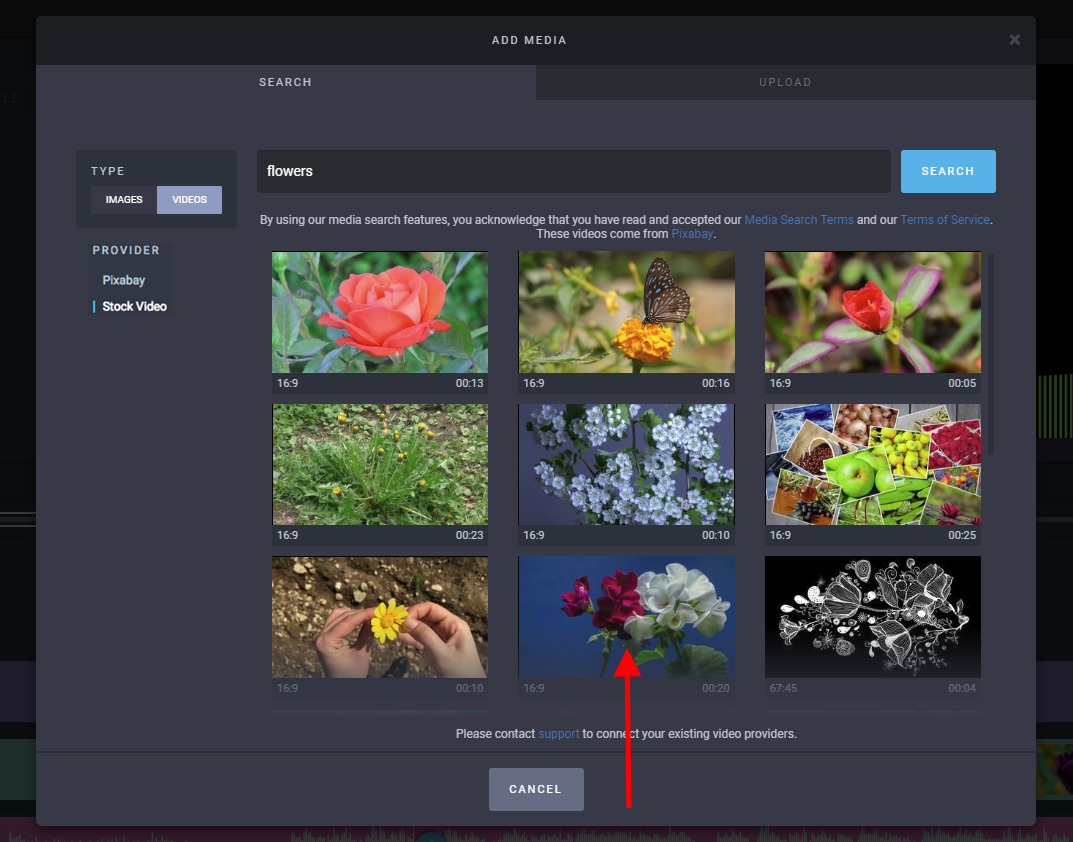 Step 7: Edit the length of the clip here.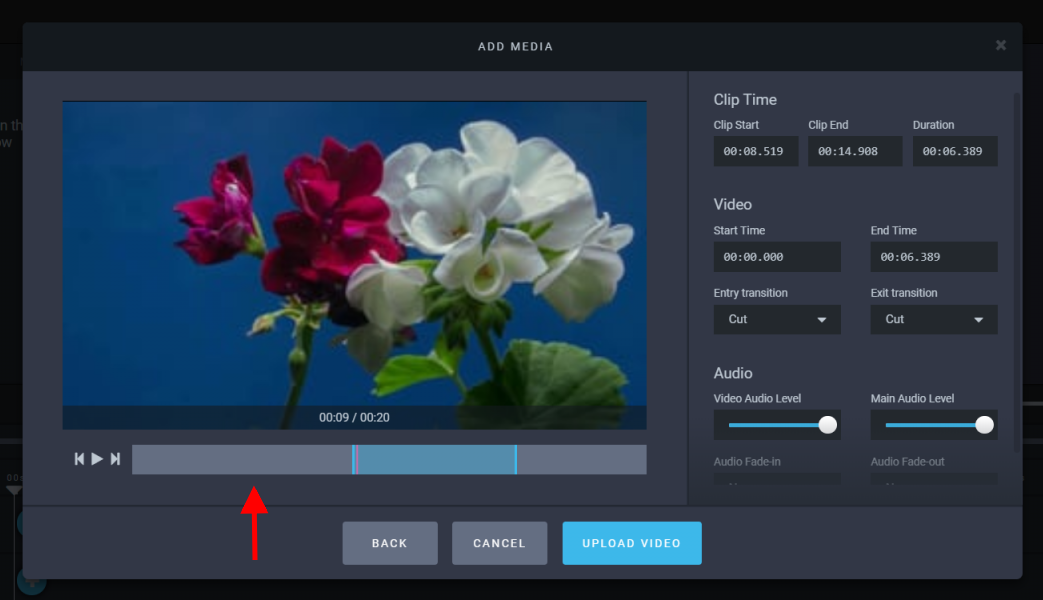 Or here.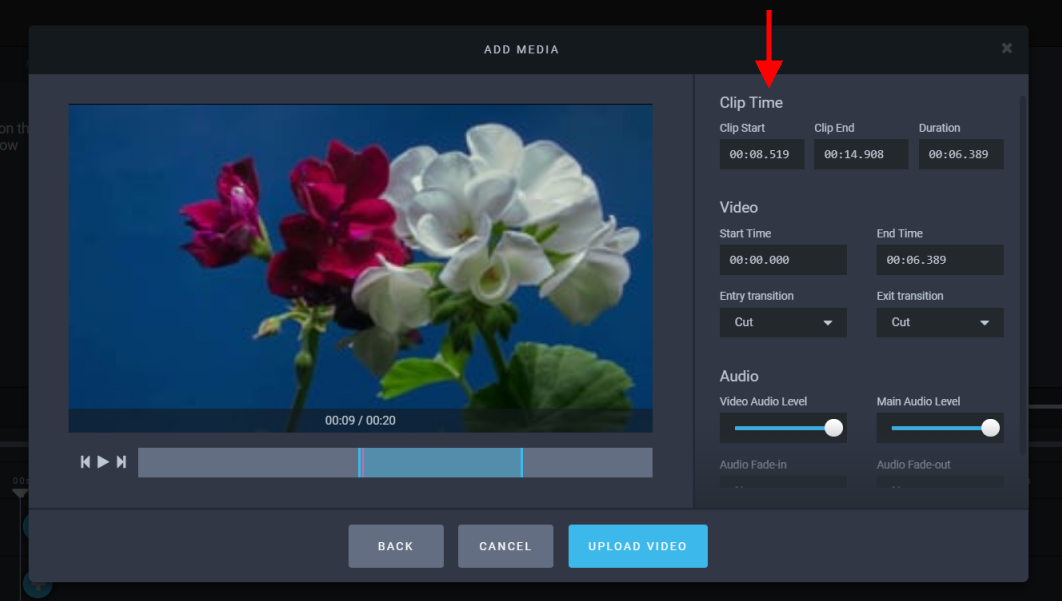 Step 8: Click UPLOAD VIDEO to add the video to the timeline.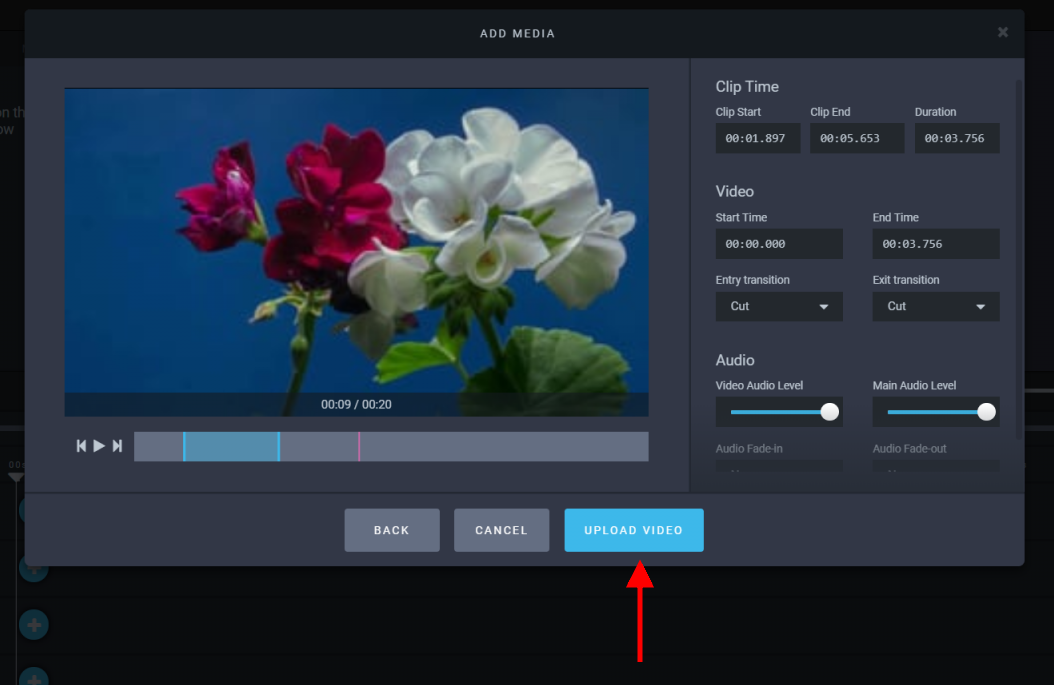 For more info on editing your added video clips check out : How To Edit Added Video Clips