Step 1:  Click on the + sign in the media track.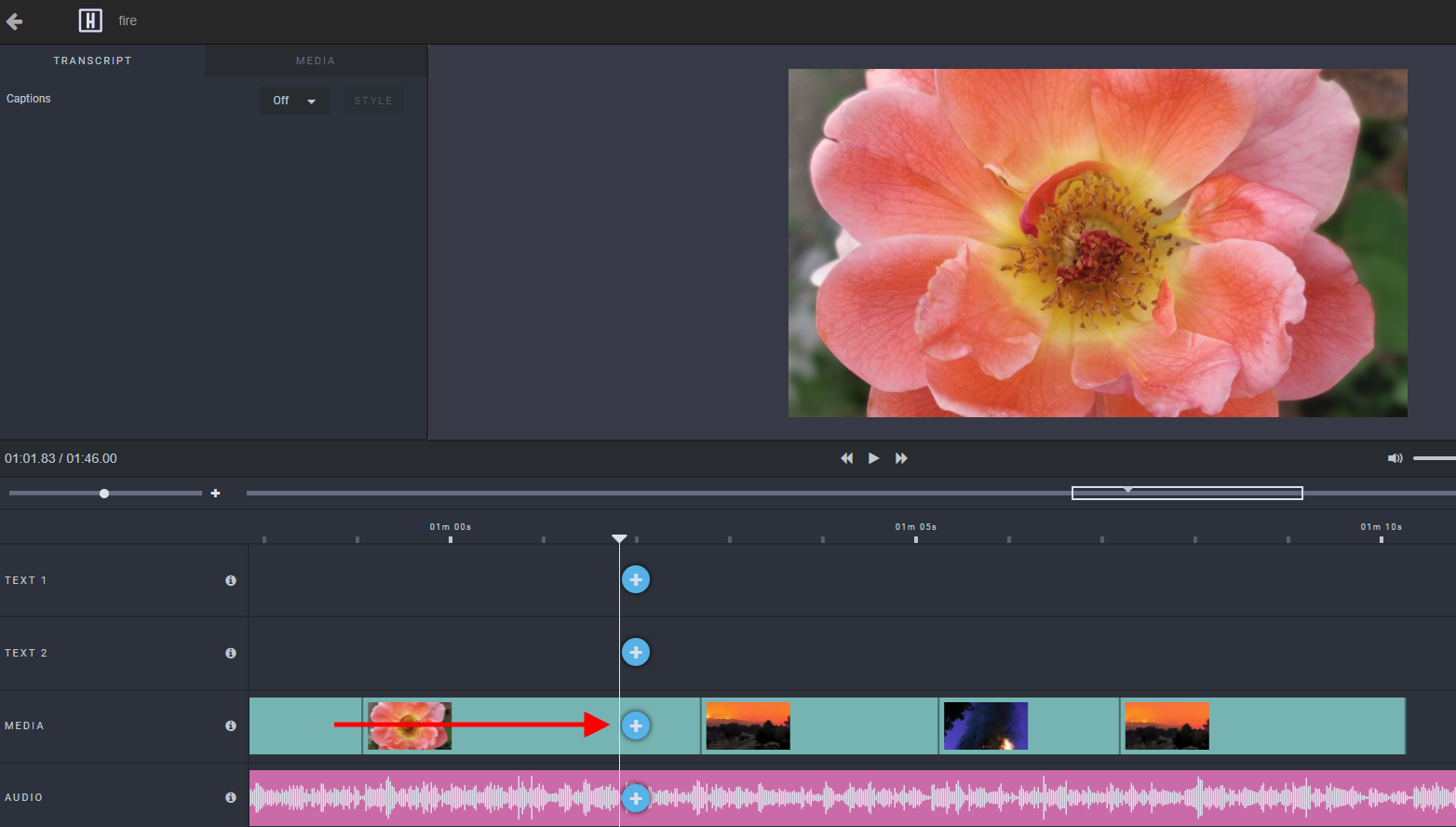 Step 2:  Click IMAGES if it isn't selected.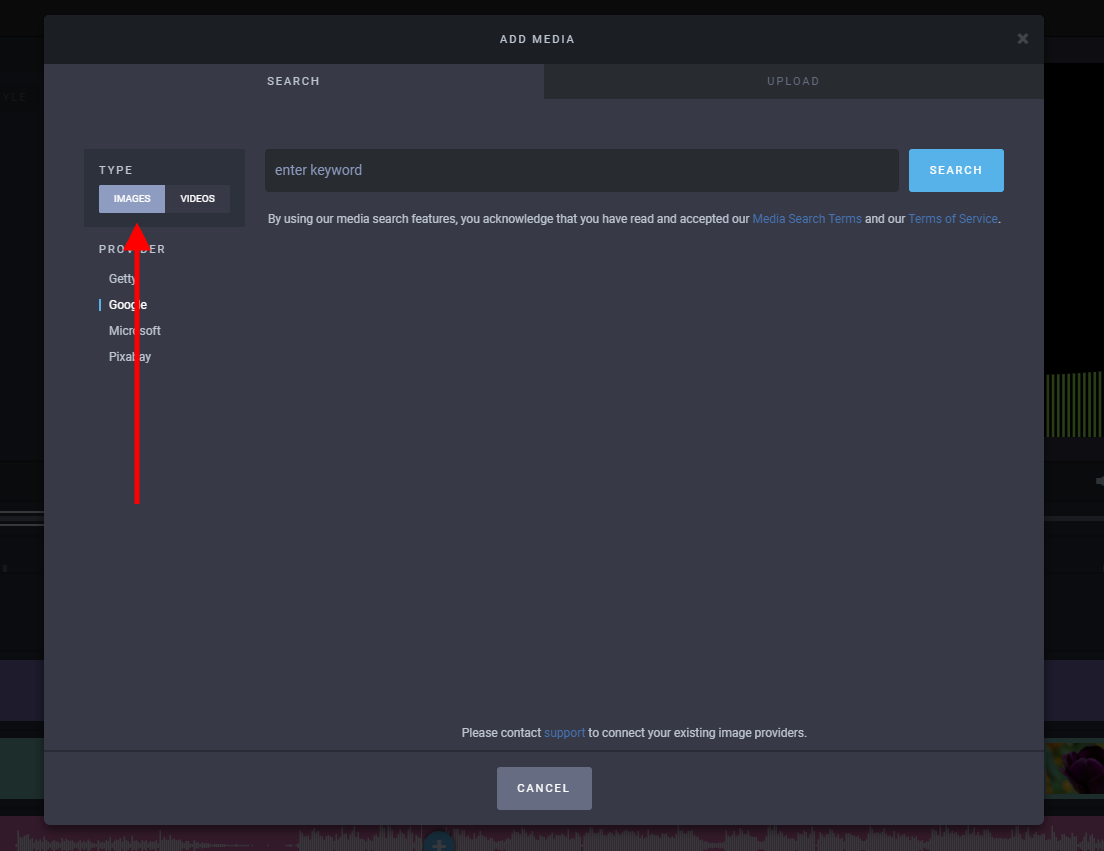 Step 3:  Type in a keyword to search for videos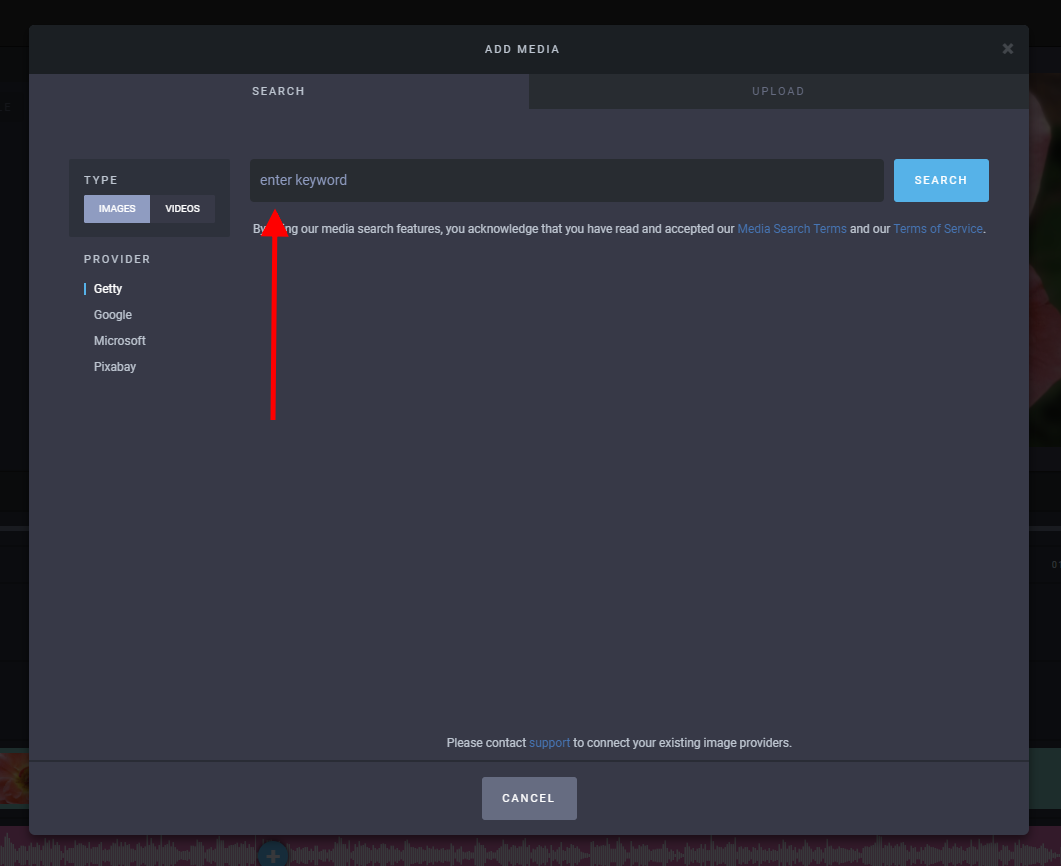 Step 4:  Choose an image provider here, each one has different images.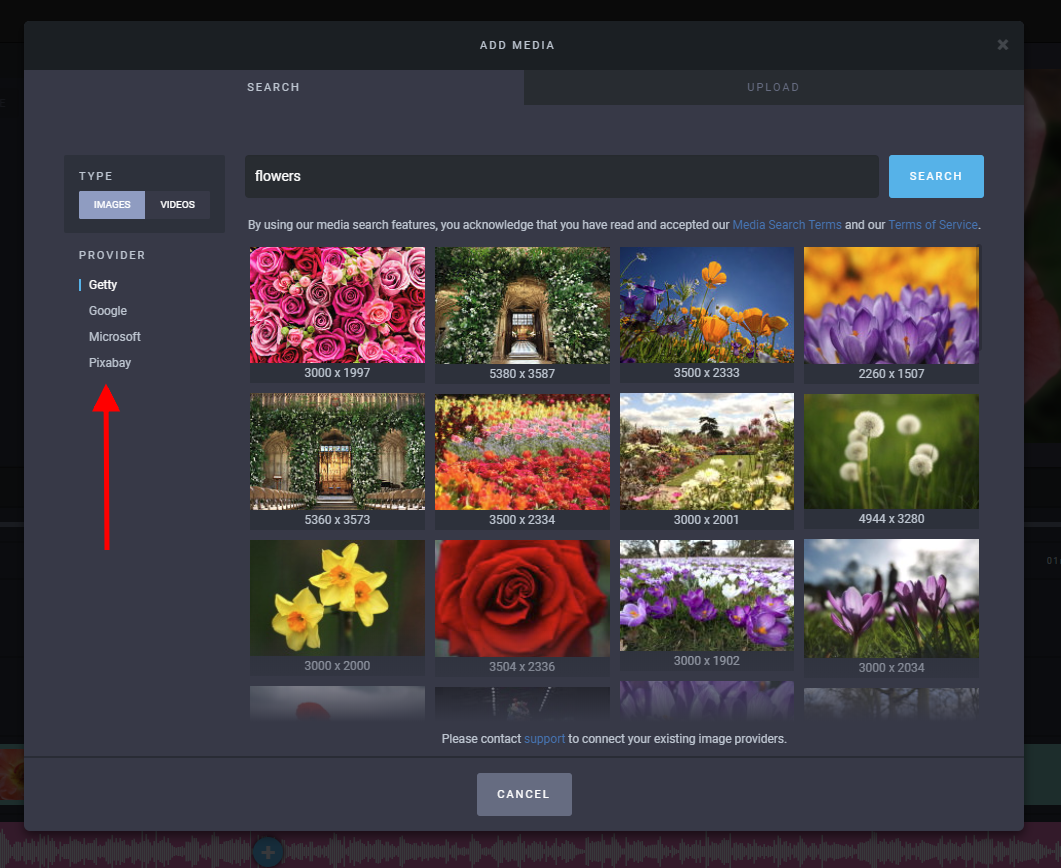 Step 5: Click on an image to select it.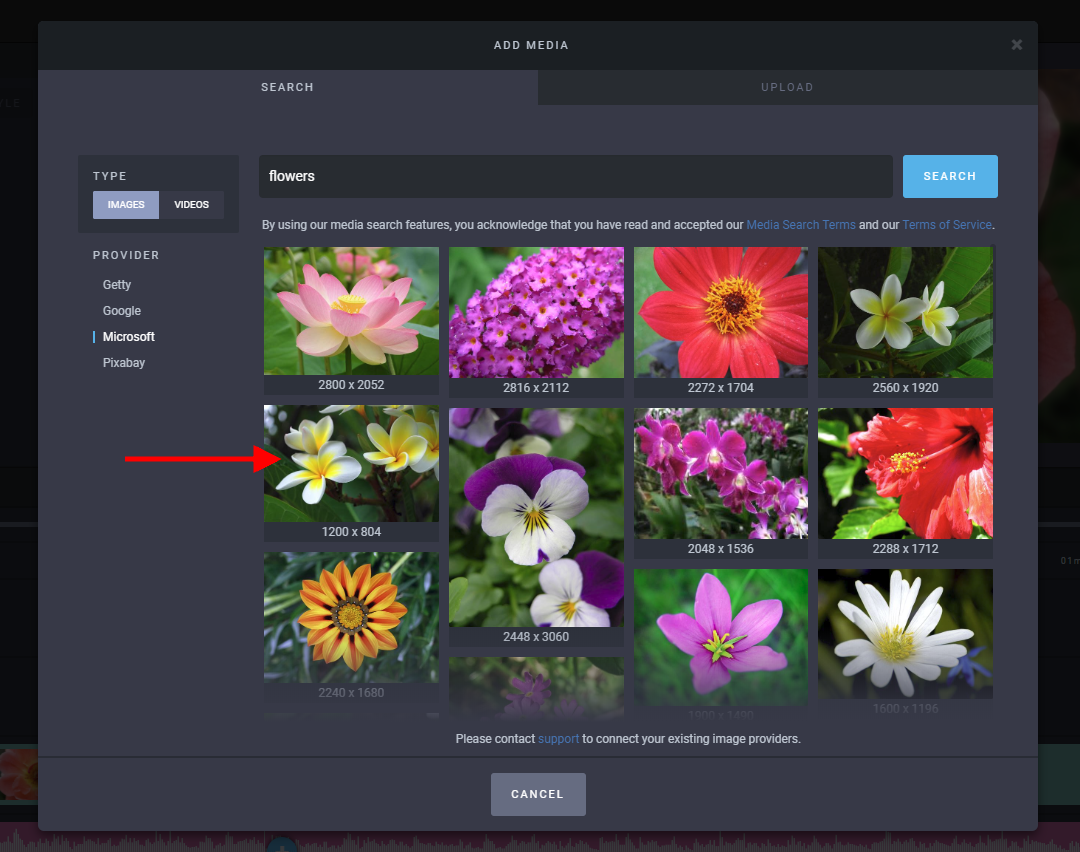 Step 6: Click ADD TO VIDEO when you are done cropping.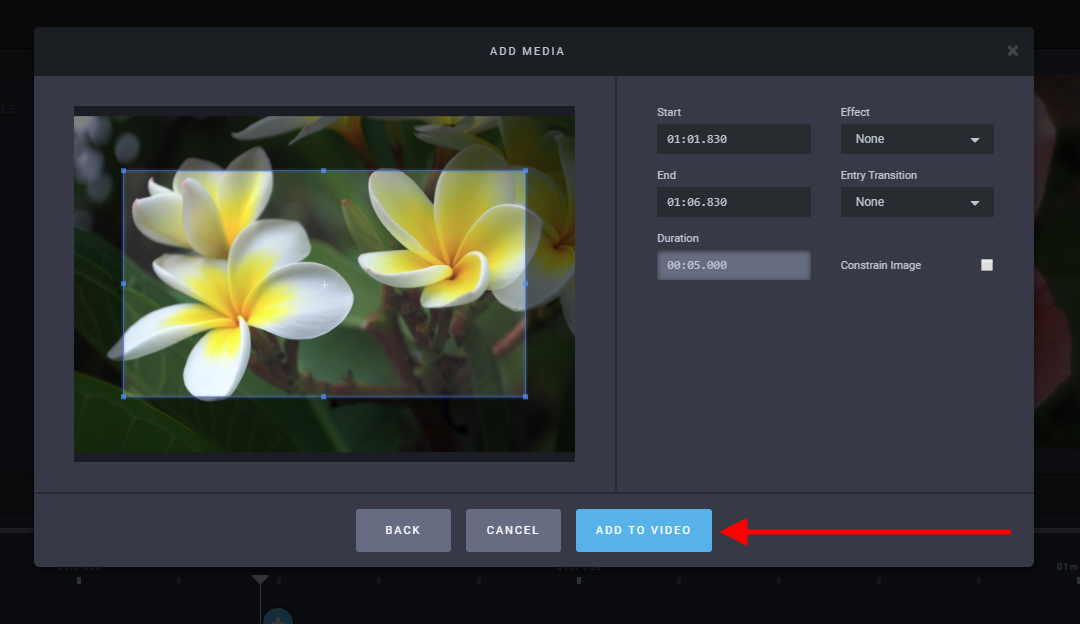 Step 7:  Success!
Step 8: To move the image click on it and drag it to another part of the time line.