Headliner's advanced editor allows users to upload a second piece of audio to play alongside your main audio. The BG Audio layer is perfect for adding things like a call to action or musical accompaniment to your project.
Note: Background audio volume cannot be adjusted at this time. Additionally, BG audio cannot be transcribed, nor can it feature a waveform. If you would like to access these features, you'll need to use our main audio track.
Step 1: Click the blue + sign to add your video clip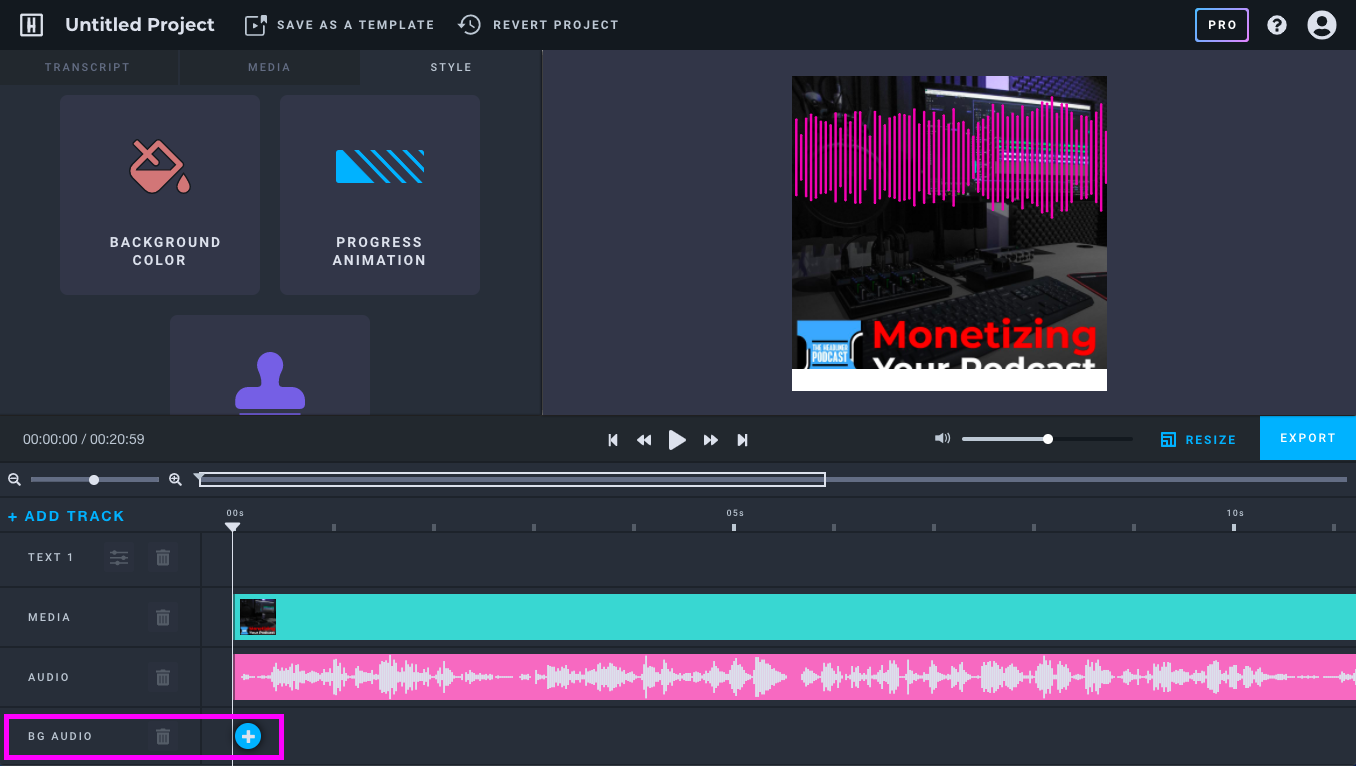 Step 2: In the window that pops up, choose upload, search for a podcast, or browse the Headliner audio library.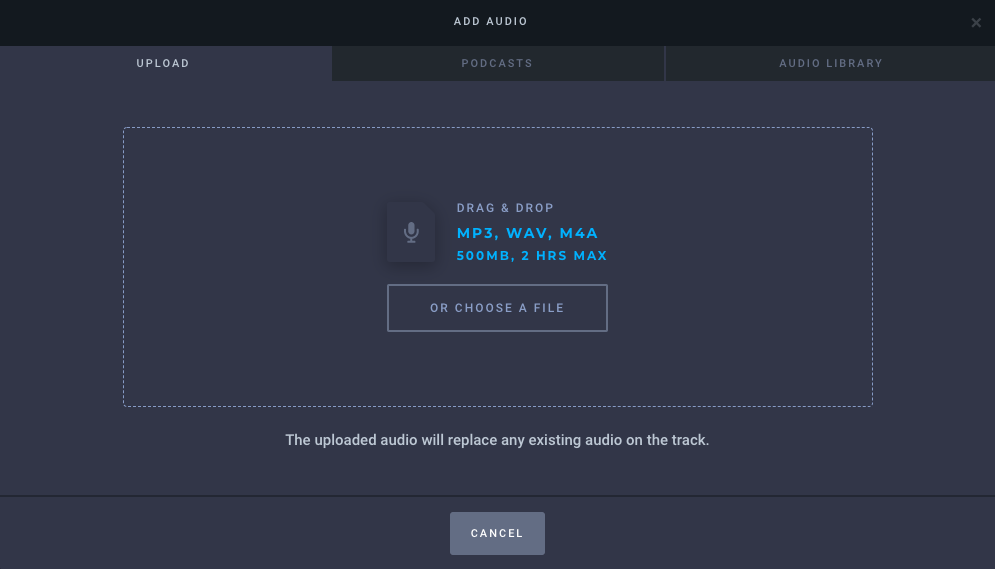 Step 3: Clip and place your audio. Remember, this will be running concurrently with your podcast clip.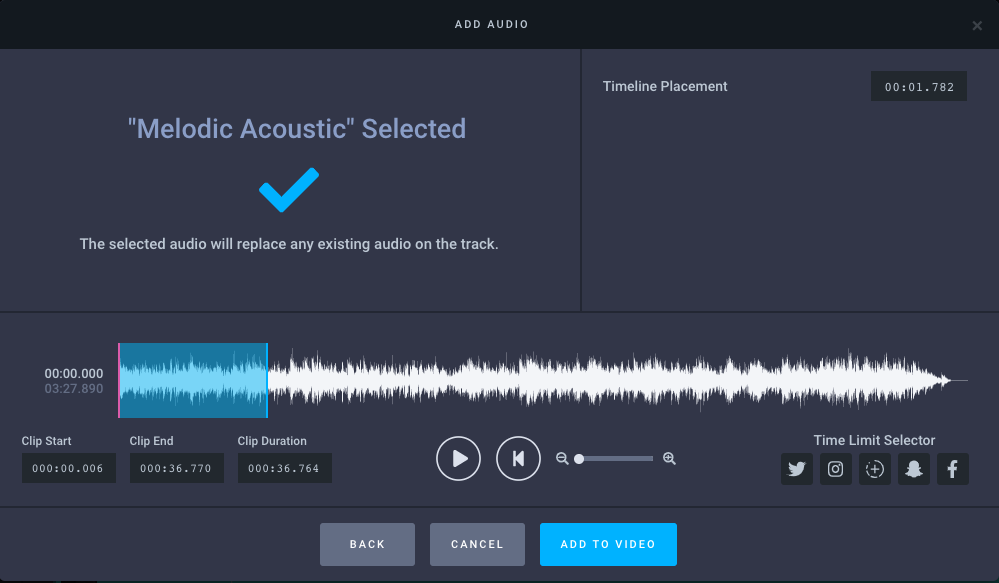 Step 4: Click ADD TO VIDEO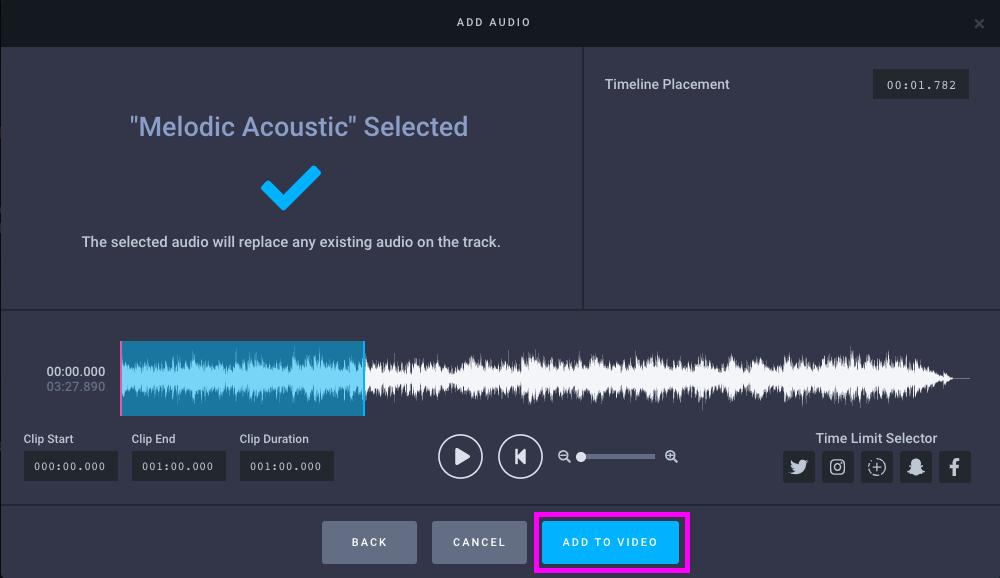 Step 5: Wait a bit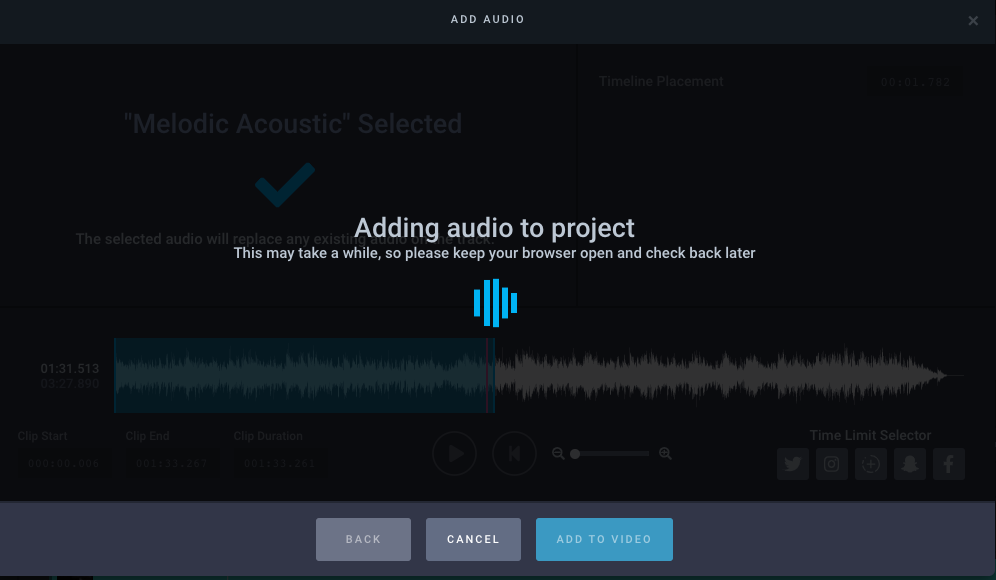 Step 6: Success!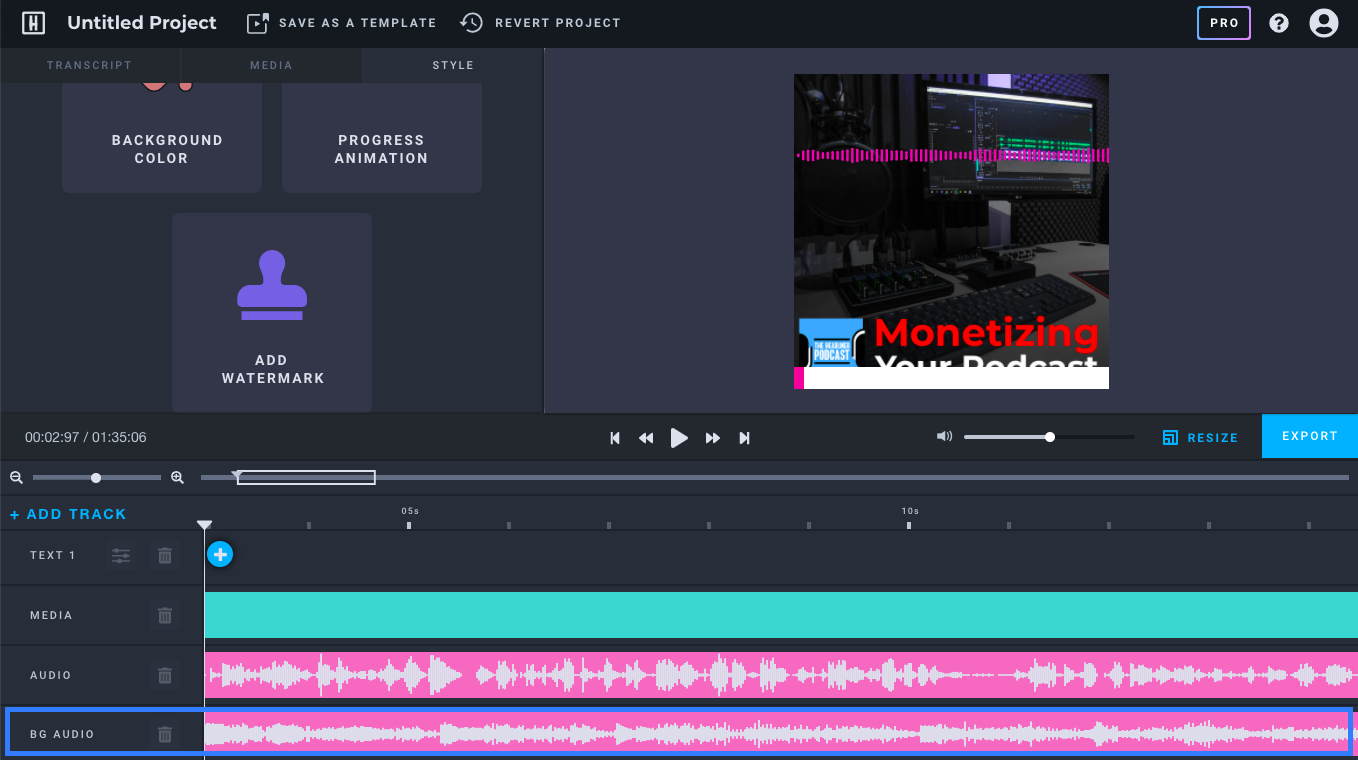 For more info on editing/trimming audio on Headliner, please visit this article.