Step 1: Click the blue + sign to add your video clip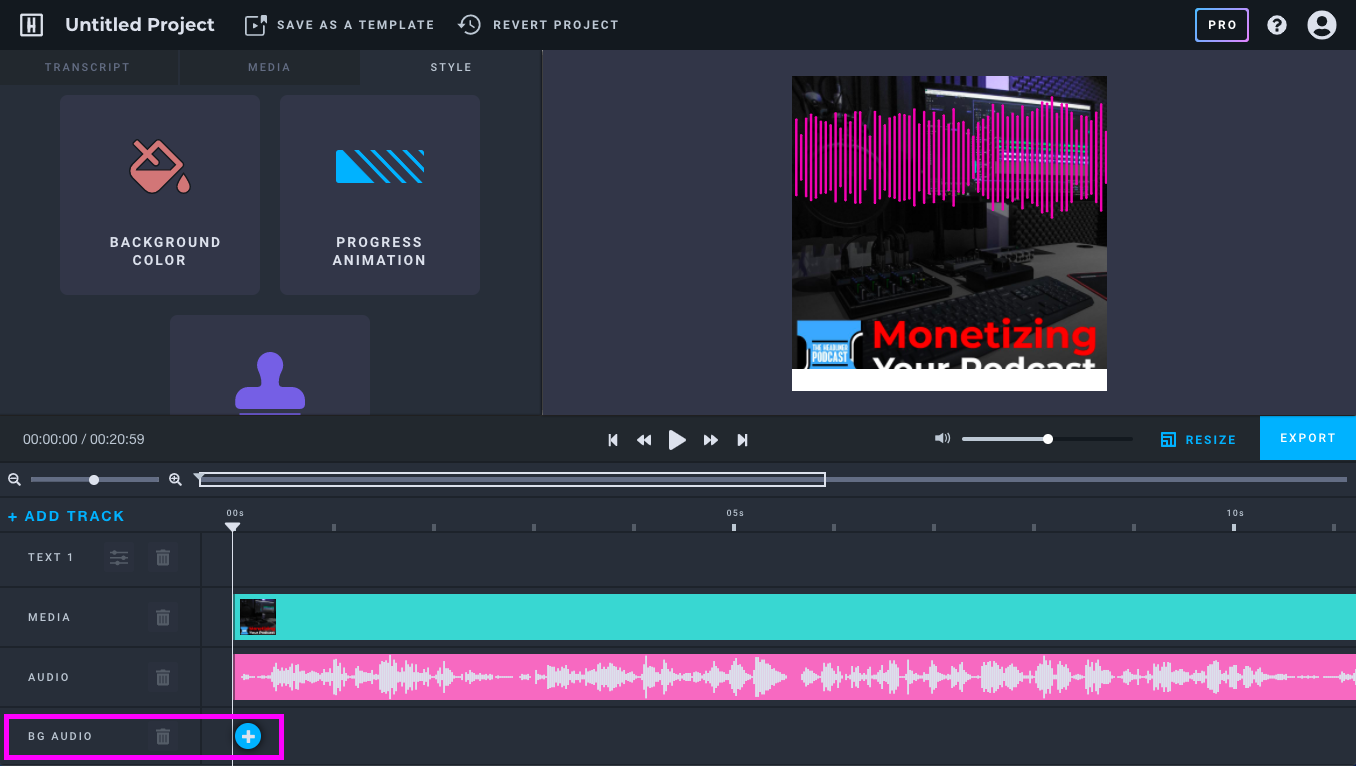 Step 2: In the window that pops up, choose upload, search for a podcast, or browse the Headliner audio library.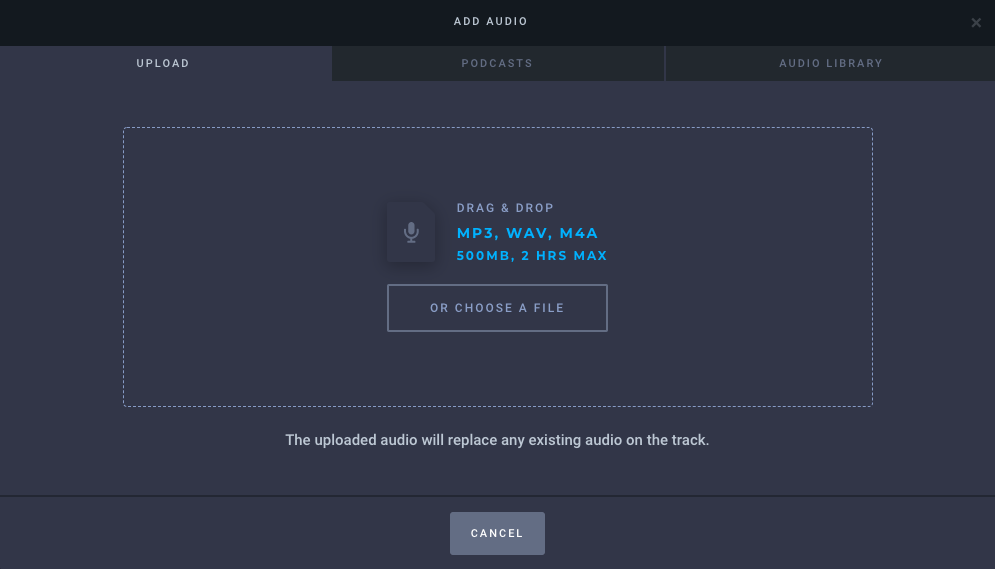 Step 3: Clip and place your audio. Remember, this will be running concurrently with your podcast clip.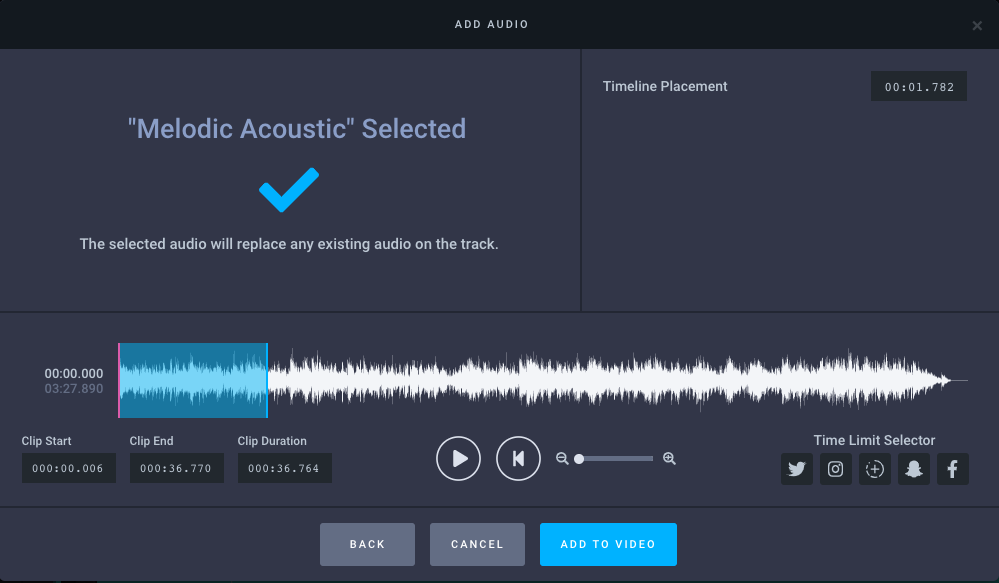 Step 4: Click ADD TO VIDEO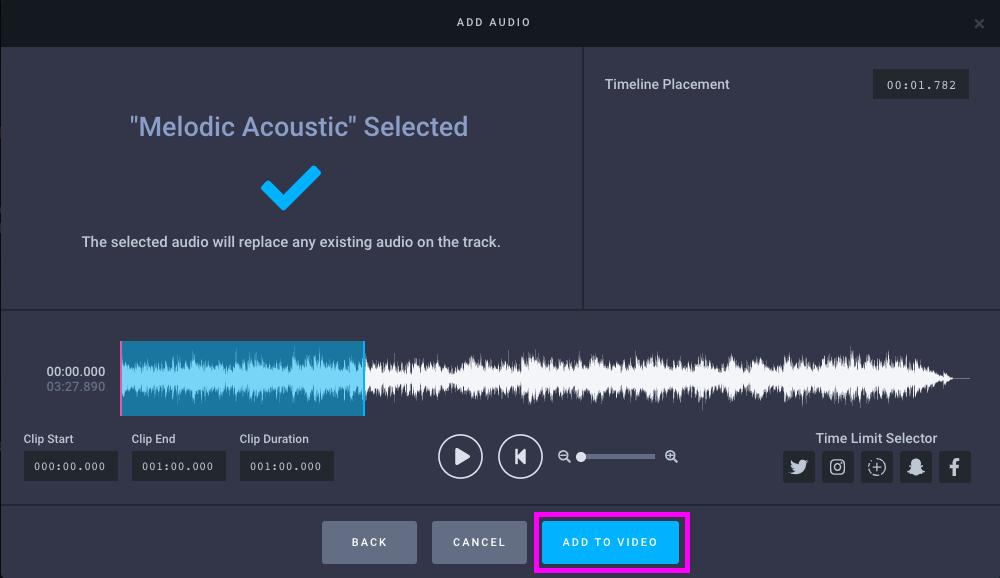 Step 5: Wait a bit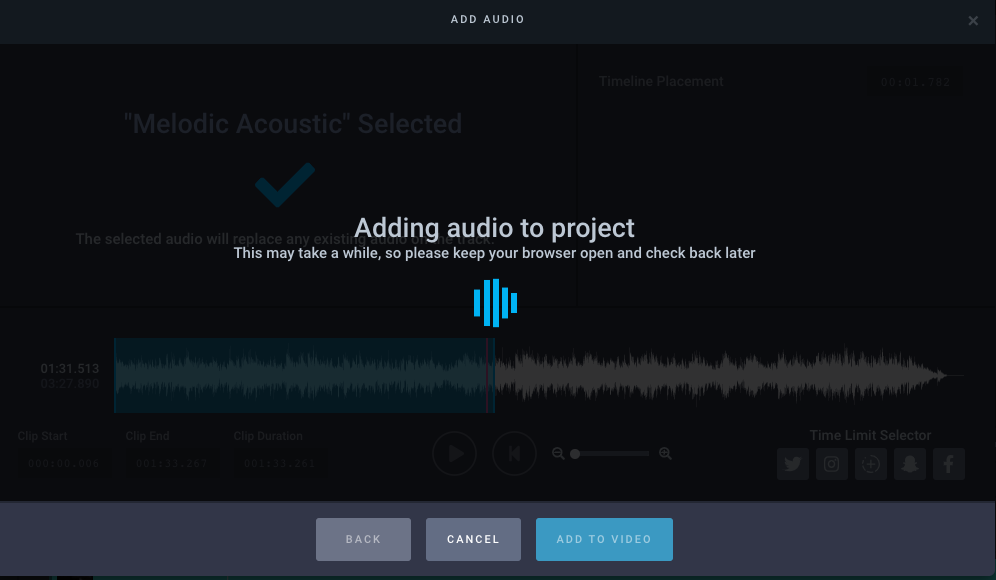 Step 6: Success!