You have two options for accessing and downloading your exported video:
Accessing from the Headliner Mobile App
Step 1: Download the Headliner Mobile App (Available on the App Store/Google Play Store.

Step 2: Open the app.

Step 3: Scroll through your exports to find your video.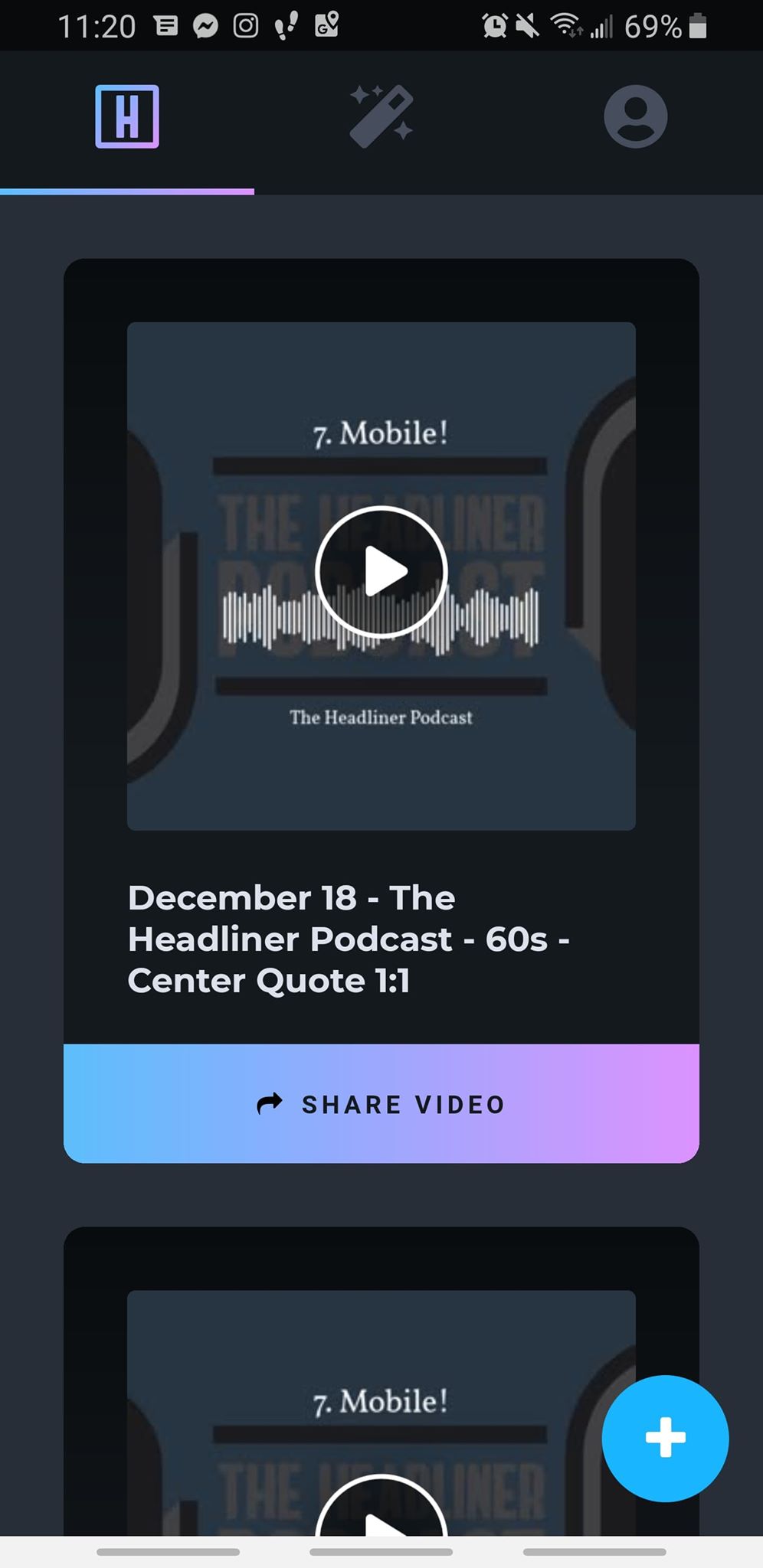 Step 4: Click on the play button to watch/share your video.


Accessing from an Email Notification
Step 1: If your video is under 7MB the file is attached to the notification email sent to you. Just download it!
Otherwise click the GO TO VIDEO button inside your email notification.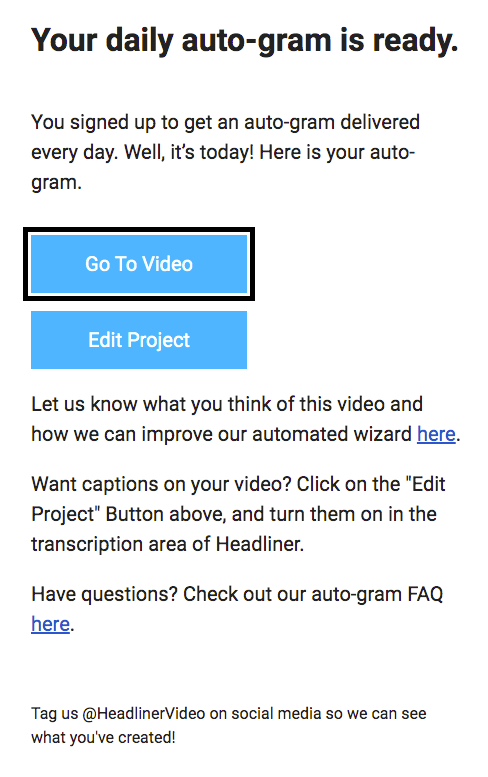 Clicking on "Go To Video" will bring up a download and share window. Continue following the steps in Downloading Your Exported Video, below.
Accessing from the Headliner Website
A green window will pop up in the project's window when your video is ready.  Click on the word "here" to access the URL and scroll down to the section below titled Downloading Your Exported Video.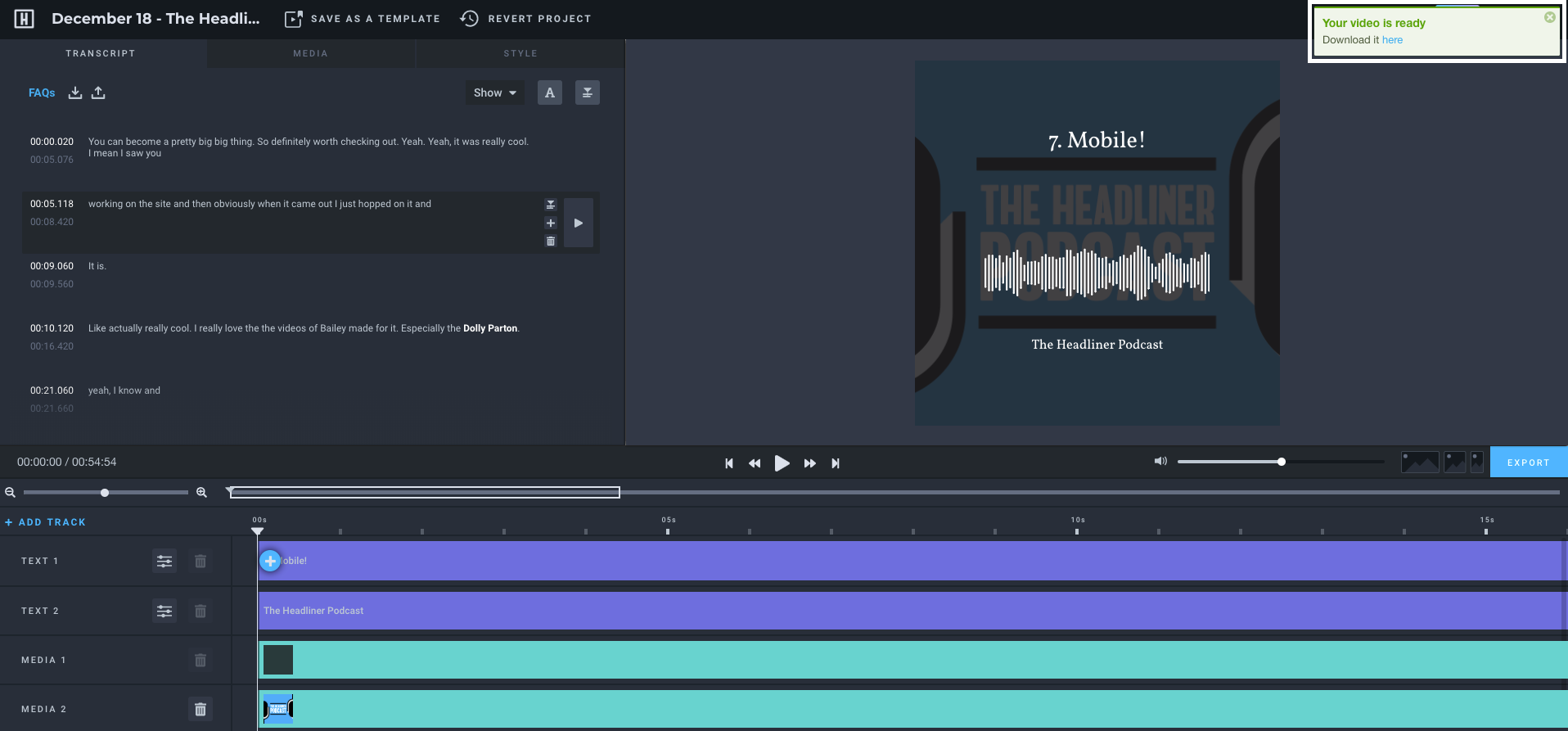 If you click anywhere else other than "here", the green window will close.  If the window closes and you want to access the exported video without going to your email, go to your main projects page and click the corresponding illuminated icon of a film reel to bring up the Download and Share window.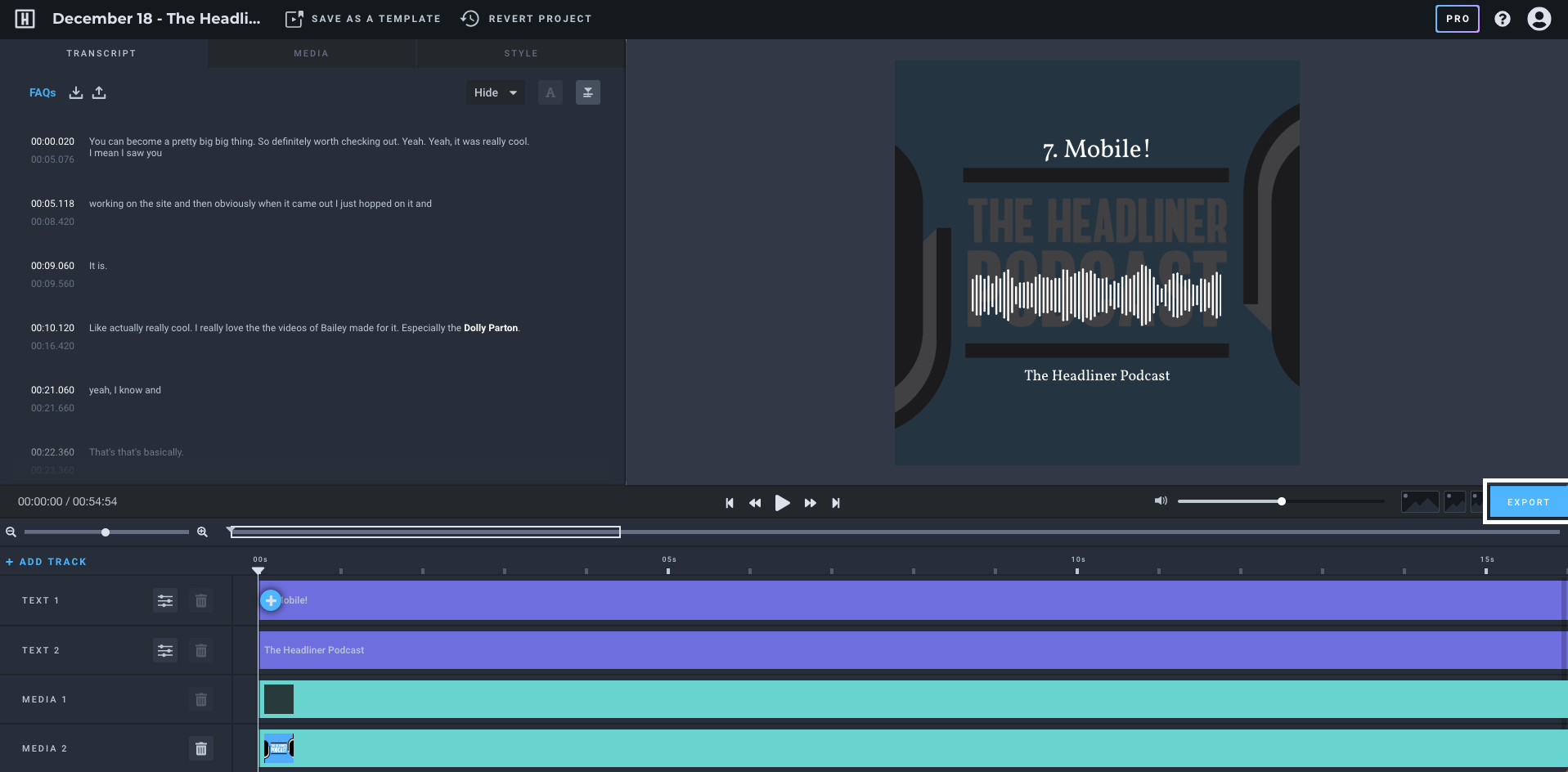 Downloading Your Exported Video
You should see the following DOWNLOAD & SHARE window after the above steps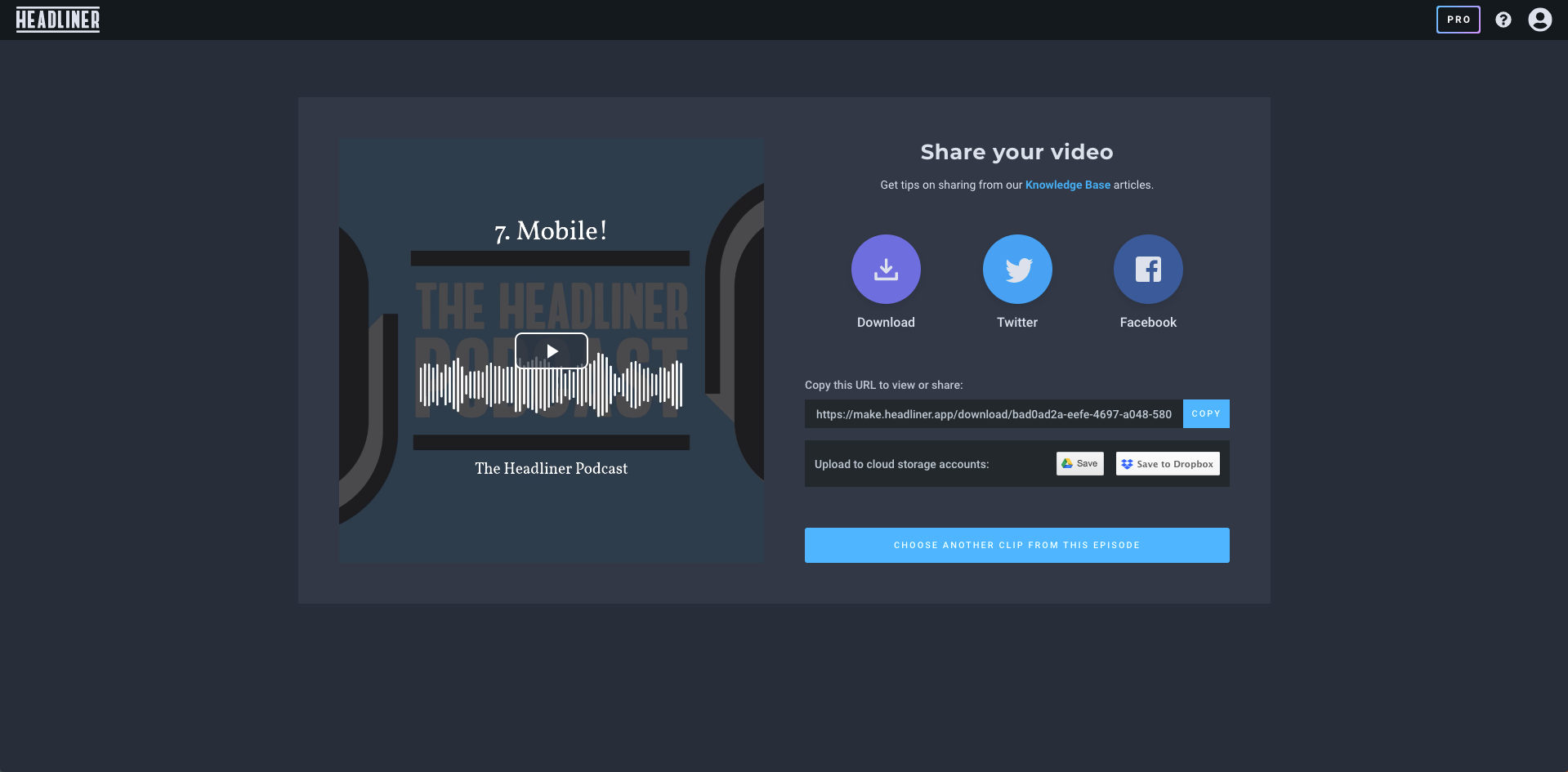 Step 1: Click DOWNLOAD to download your MP4 file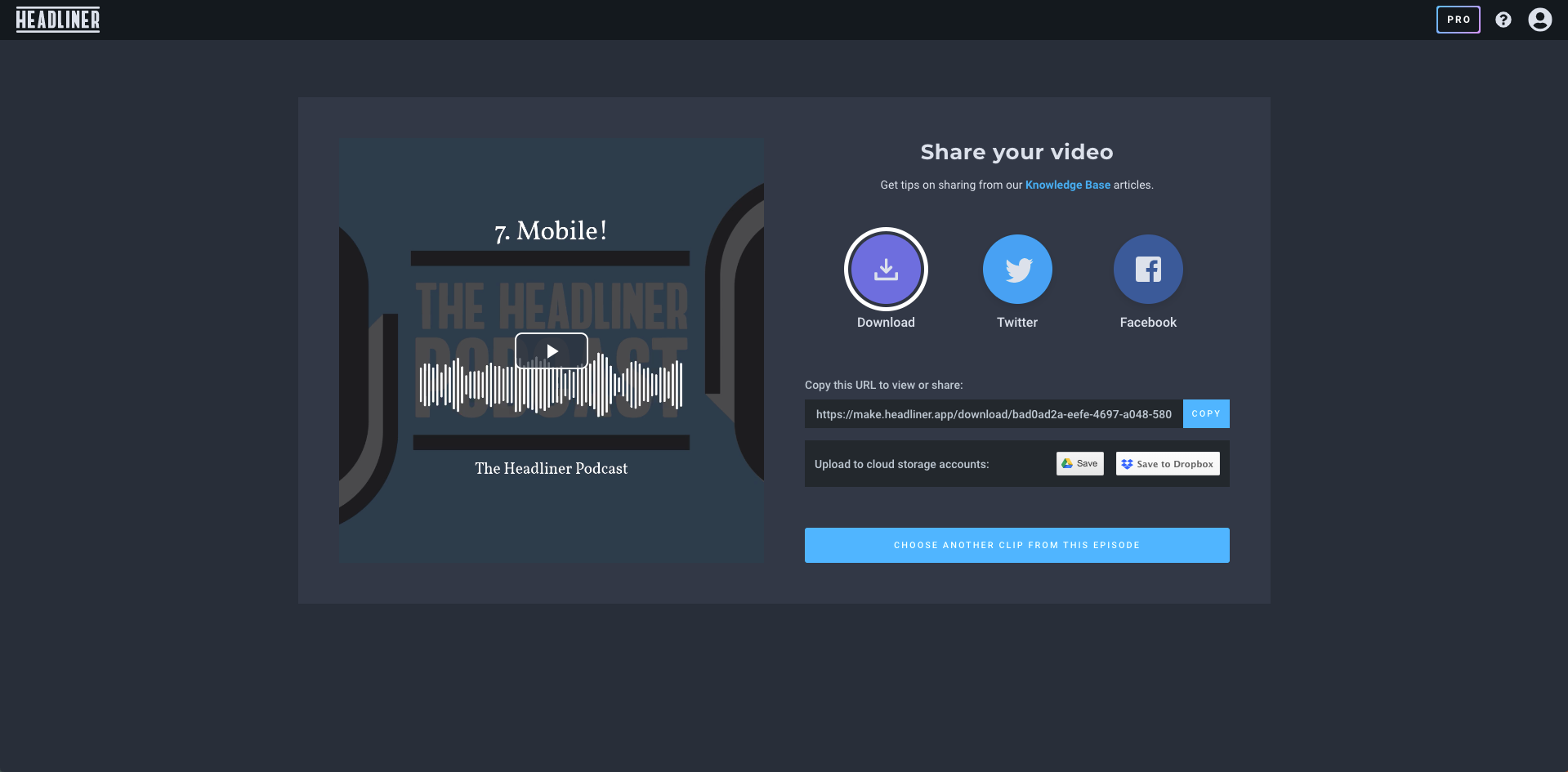 Step 2: To share the URL of the video so others can preview it click on the blue COPY button. The URL will be copied so you can paste it in an email, text message or browser.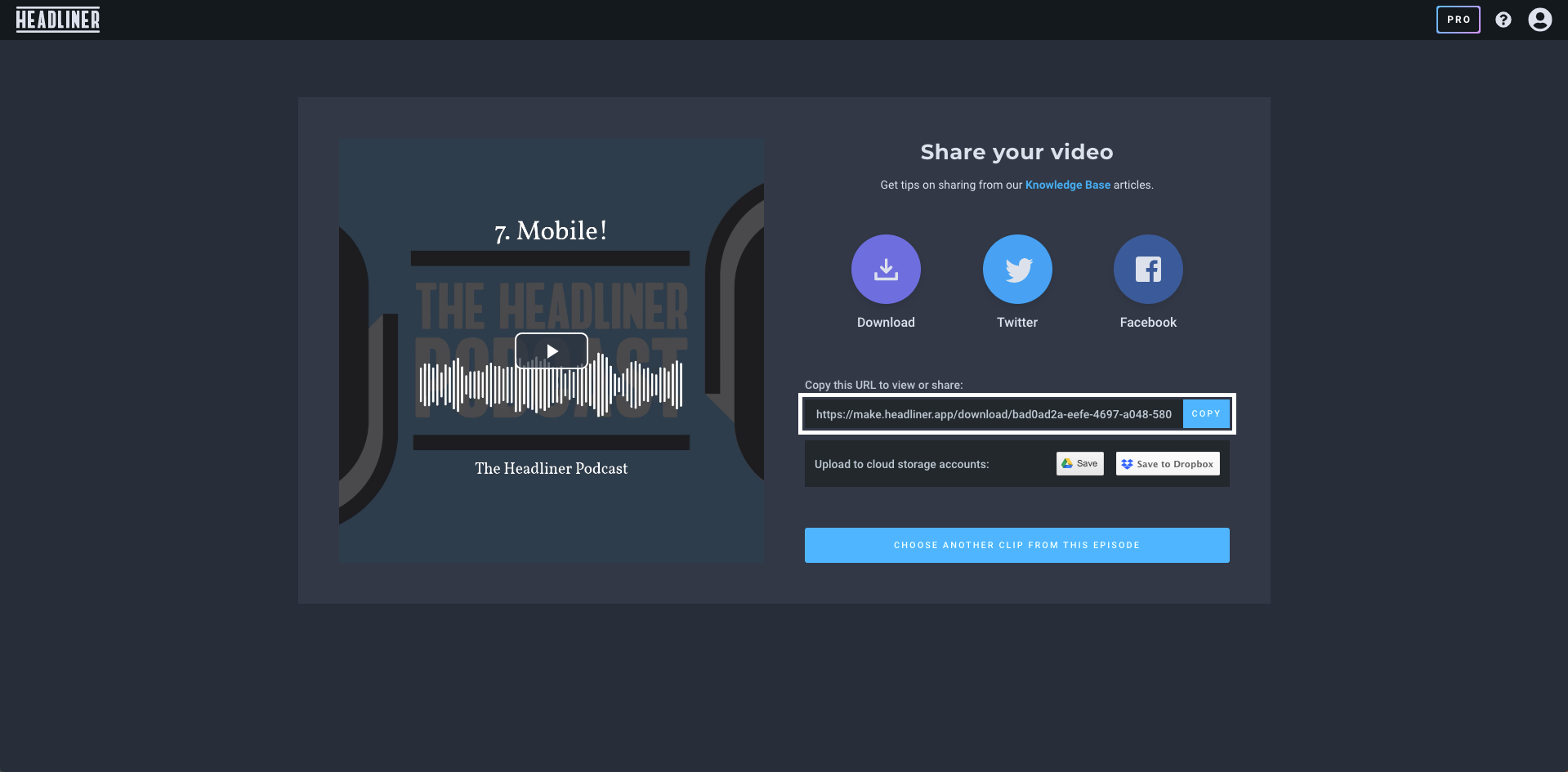 To Upload To Google Drive:
 Step 1: Click Save next to "Upload to cloud storage accounts"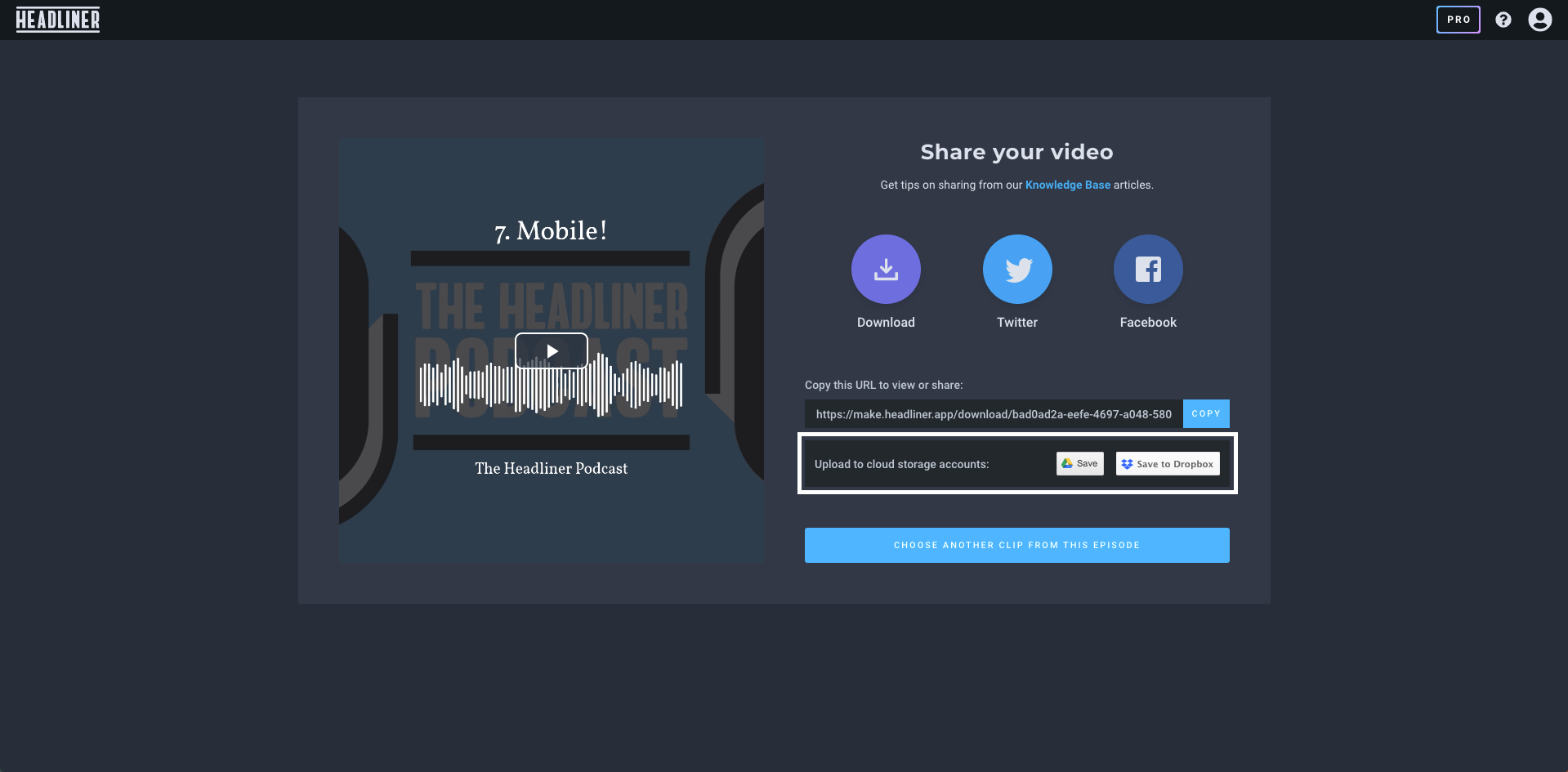 Step 2: Wait a bit
Step 3: Google Drive button will indicate the file has saved successfully
To Upload to Dropbox:
Step 1: Click on the Dropbox button which will take you to their site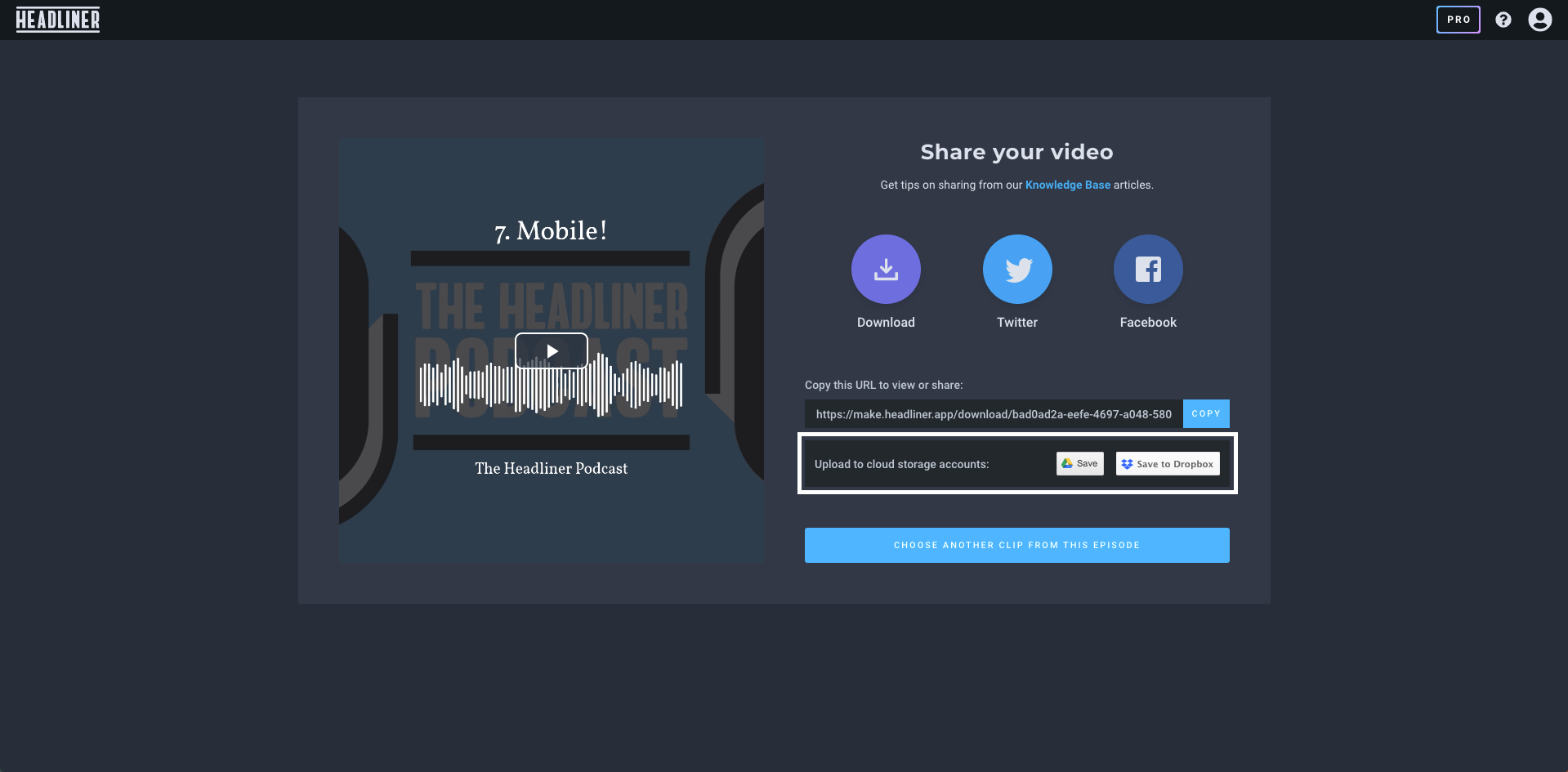 For more info on sharing your videos on your favorite social media platform check out our section on Sharing Videos.