Step 1: Click the STYLE button in the captions editor

Step 3: Once the CAPTIONS PROPERTIES window pops up, click the far right tab that says ANIMATIONS.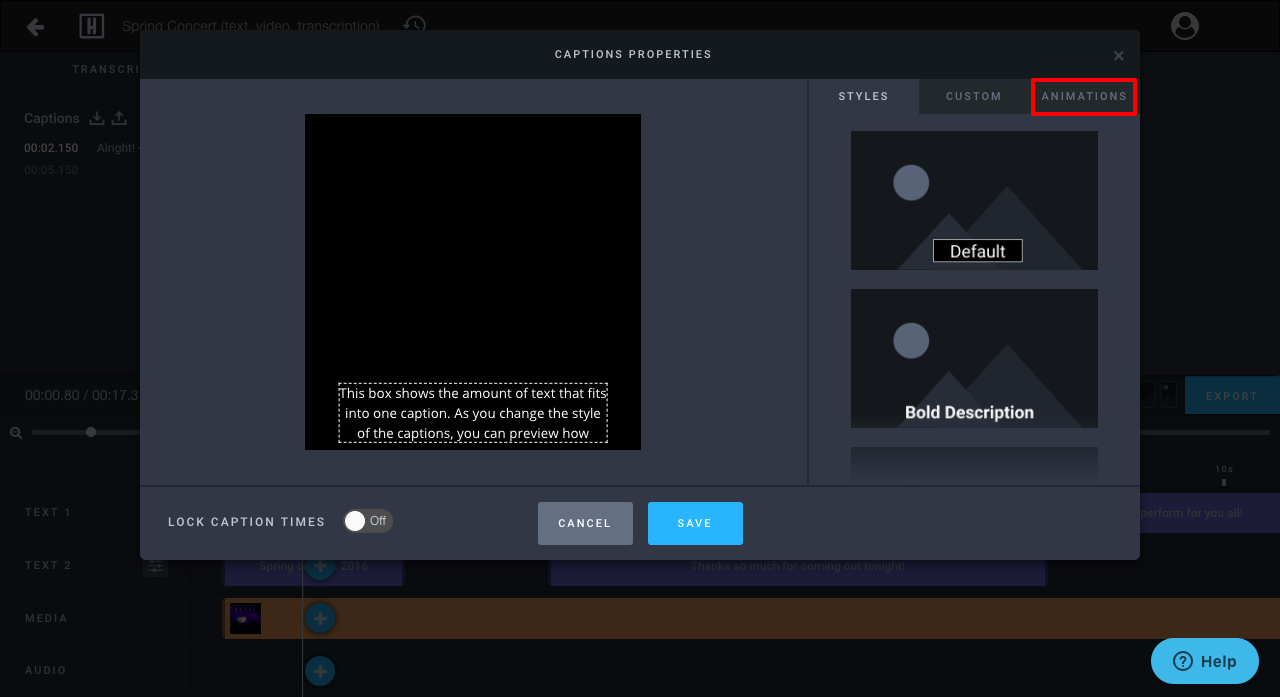 Step 4: Select ON for the Karaoke Style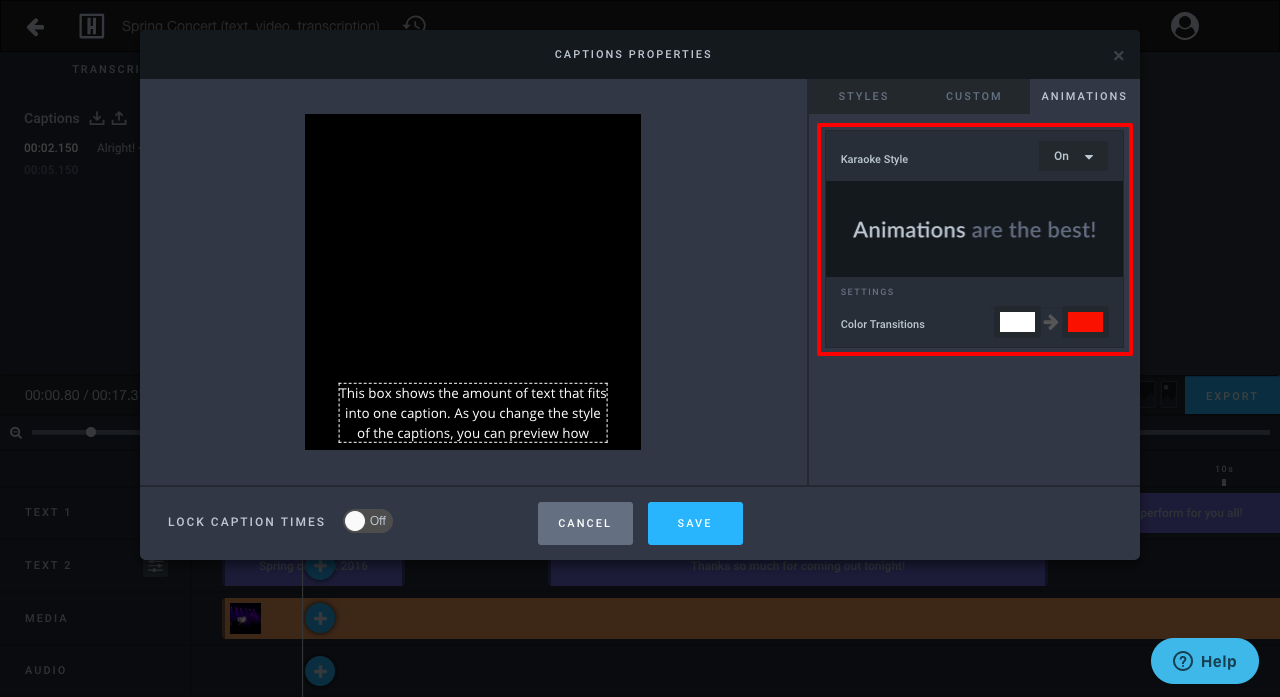 Step 5: Change the color of the animation if you'd like
Step 6: Save your changes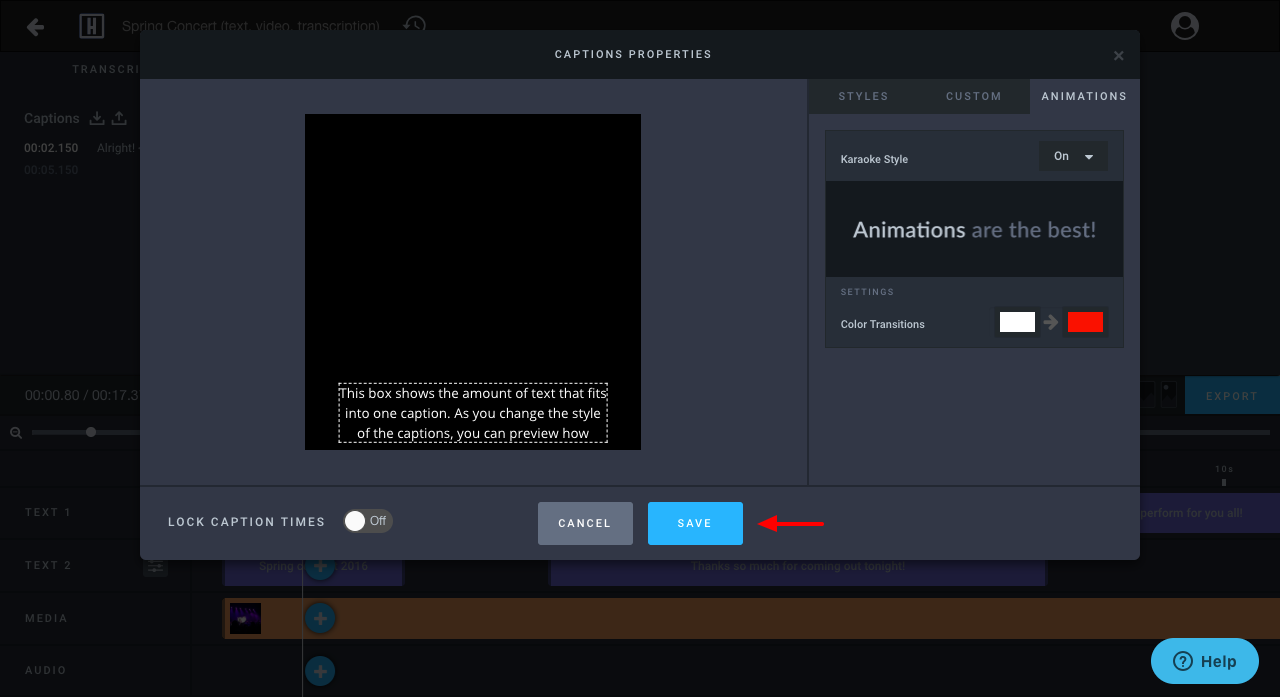 Here is an excellent example of what you make with Karaoke Animations Style Captions in Headliner:
Note: Our karaoke text is automatically synced to your audio when your audio gets transcribed. Editing the timecodes or transcript text for your audio will desync them from our karaoke animation and cause it to be metered according to the duration of a text block on your project.