For a video tutorial: 
Step 1: Click the blue STYLE button in the captions editor.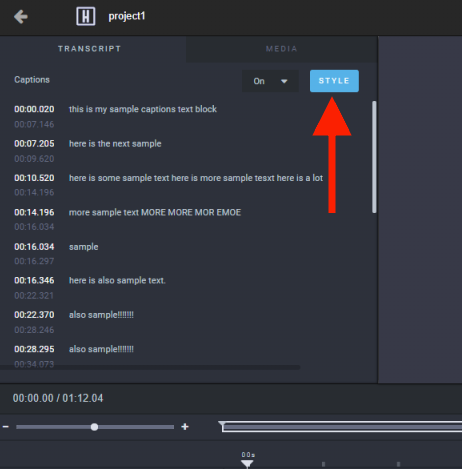 Step 3: The CAPTIONS PROPERTIES window pops up.  Click the far right tab that says ANIMATIONS.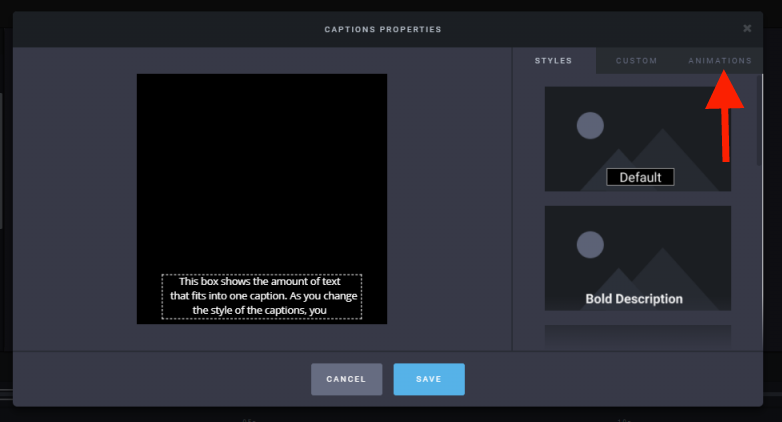 Step 4: Select ON for the Karaoke Style.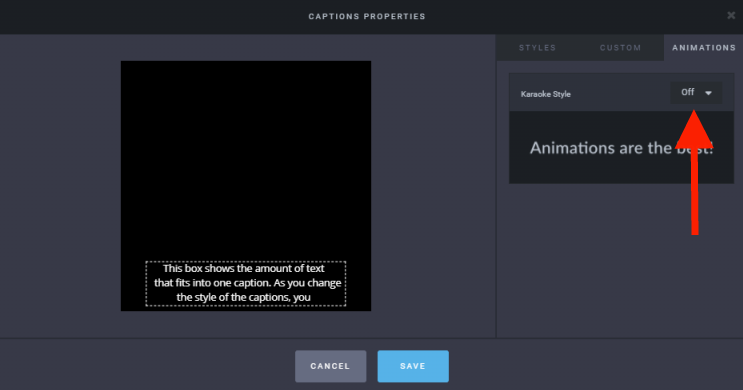 Step 5: Change the color of the animation if you'd like.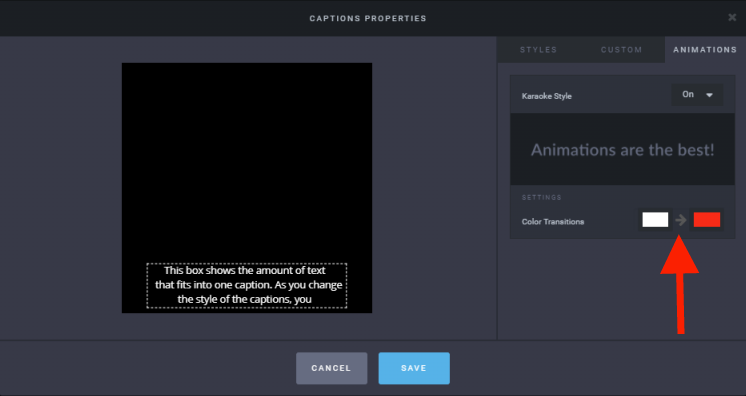 Here is an excellent example of what you make with Karaoke Animations Style Captions in Headliner: