With Headliner, you can use the text field to create captions instead of or in addition to the captions editor.
Good for:
if you need captions for a video clip
to create lyrics for an audio clip of a song
to make clear who is speaking if your audio clip has multiple speakers
Step 1: Create your own transcription by listening to the audio and typing what you hear.
Step 2: Create a text box and copy and paste some of your transcript into the box.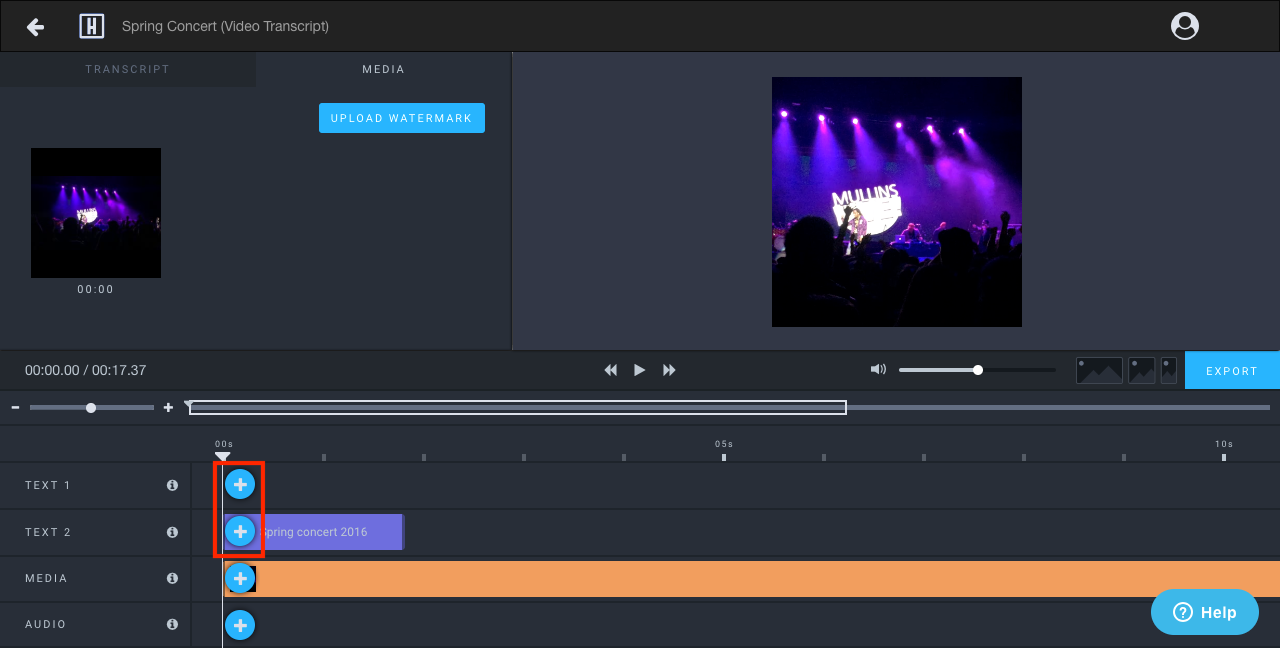 Step 3: Style it. Try to find a style you really like because if you change your mind after you have created many text boxes, you will have to change each text box individually.
Every time you make a new text box, it will default to the last style used. This means you don't have to style each new text box again.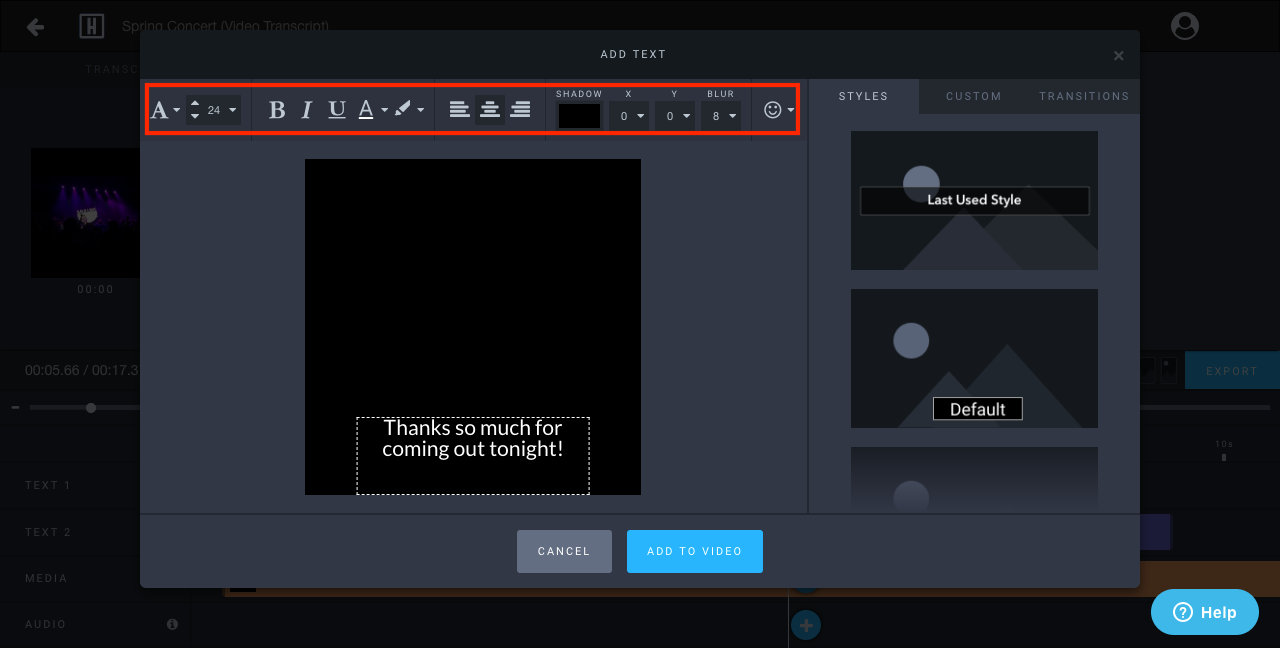 Step 4: Preview it on the timeline. If it doesn't match up well, you can change the text box's duration and drag the text box so it matches your audio or video clip better.
Step 5: Repeat steps 2 and 4 until you are done!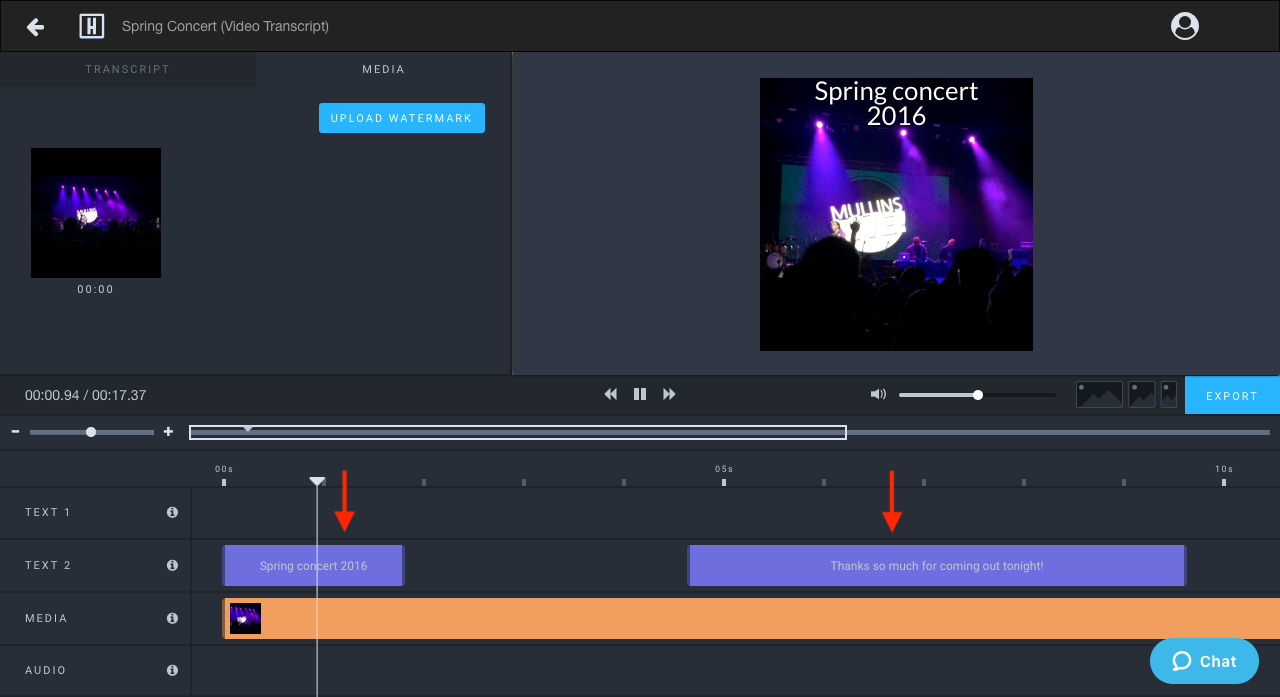 Using text field to distinguish between speakers:
If there are three voices in an audio clip, you can use the captions editor for one voice and the two text fields for the other two voices. You can change the color of each font to make it clear there are different voices.