You can transcribe and add captions for your audio to a project via the Audiogram Wizard in step two ("Clip Audio").

In step two, you can toggle between transcription being on or off, as well as choose the language being spoken in your audio. If you're a free user, you'll also be able to see how much transcription time you have left on your account for the month in this step.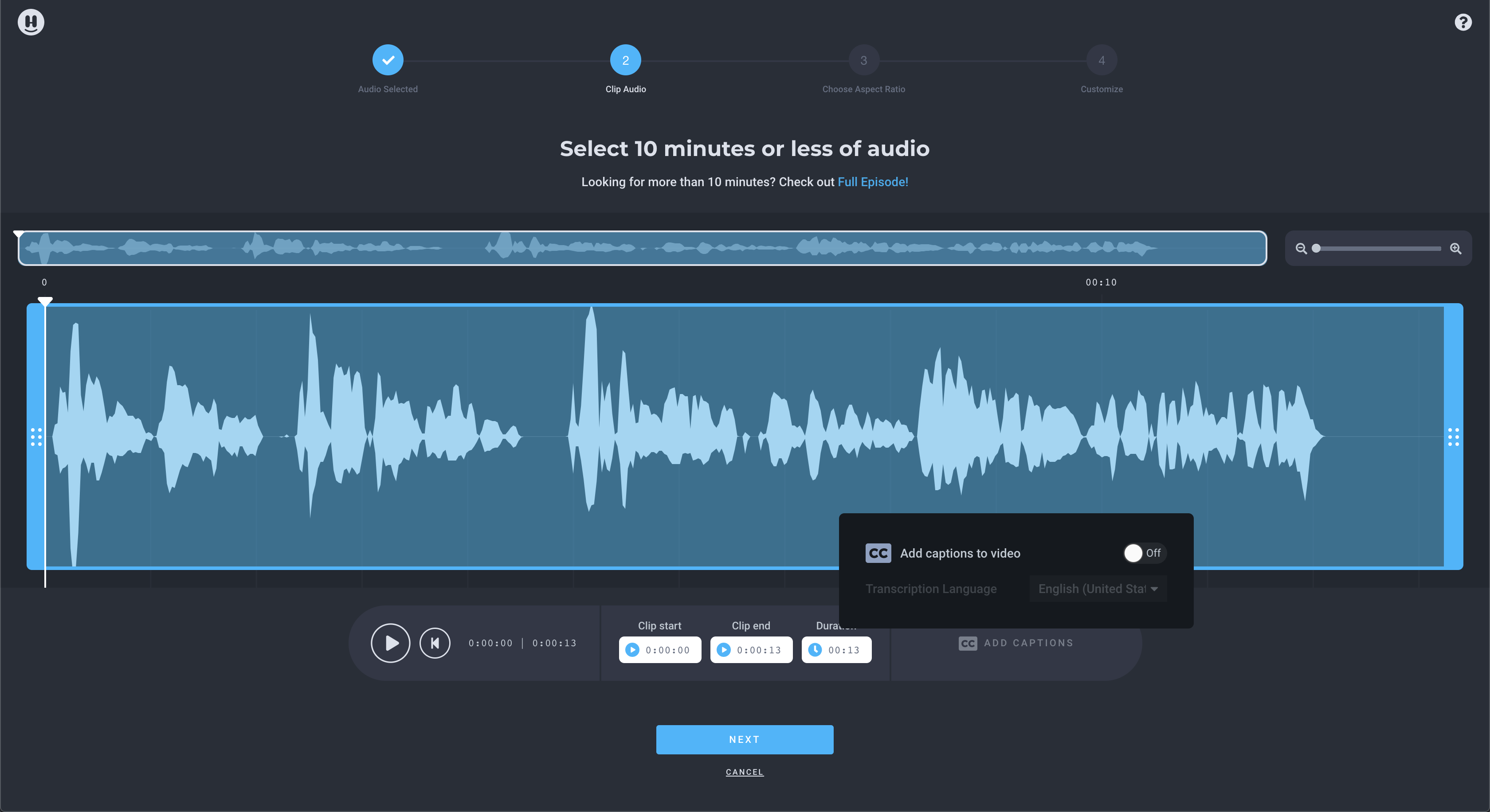 After you've enabled transcription and selected your transcript language, click Next to continue setting up your project.
If you would like to edit your transcription before exporting your video, choose to open your project in the Advanced Editor (also known as the timeline). Learn more about editing captions.