Step 1:  Click the blue + icon.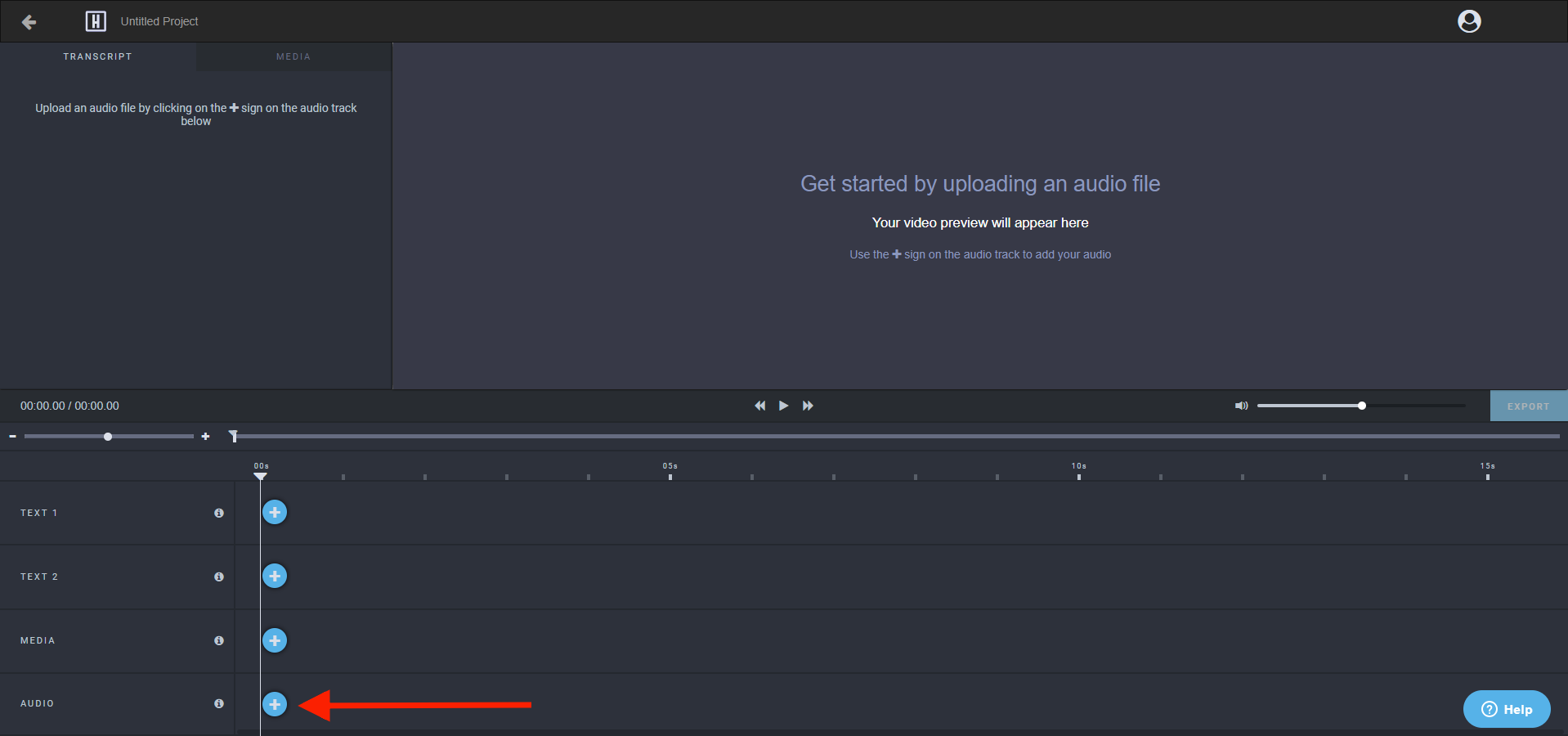 Step 2: MAKE SURE THIS TRANSCRIPTION SWITCH IS ON!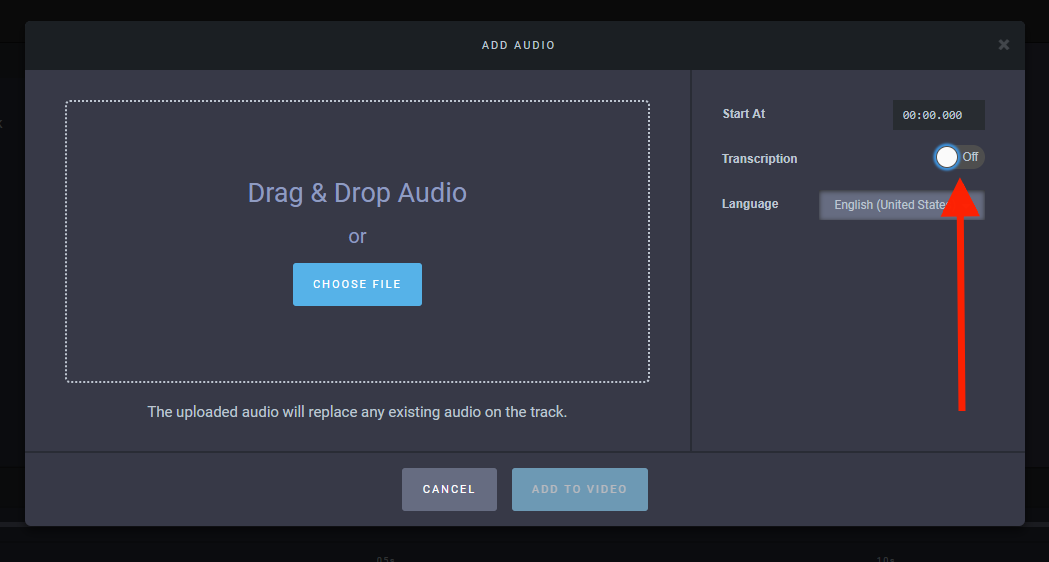 Step 3: Either drag and drop your audio file or click CHOOSE FILE.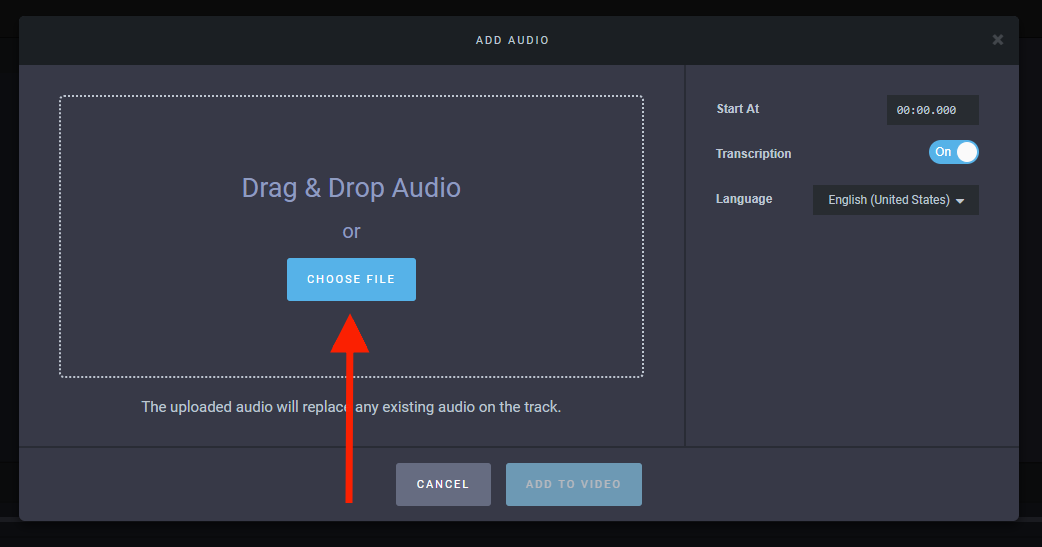 Step 4:  Now that the audio is loaded, clip it.  For more info on clipping audio- How To Clip Audio During The Import Process.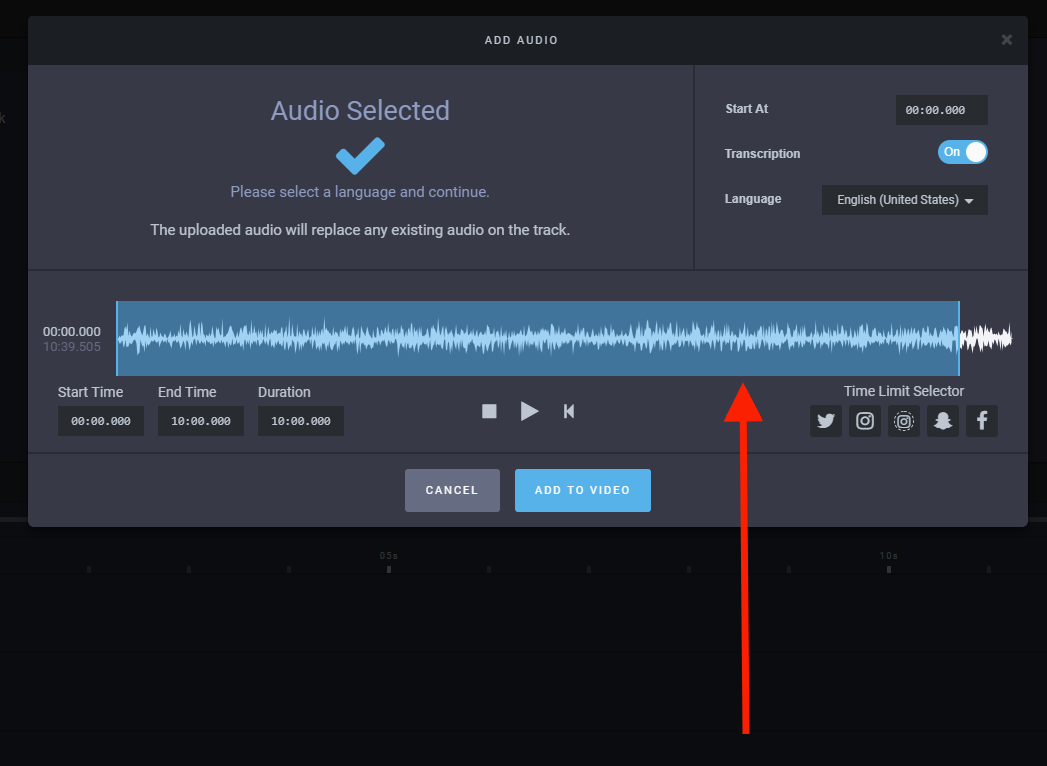 Step 5: Click ADD TO VIDEO.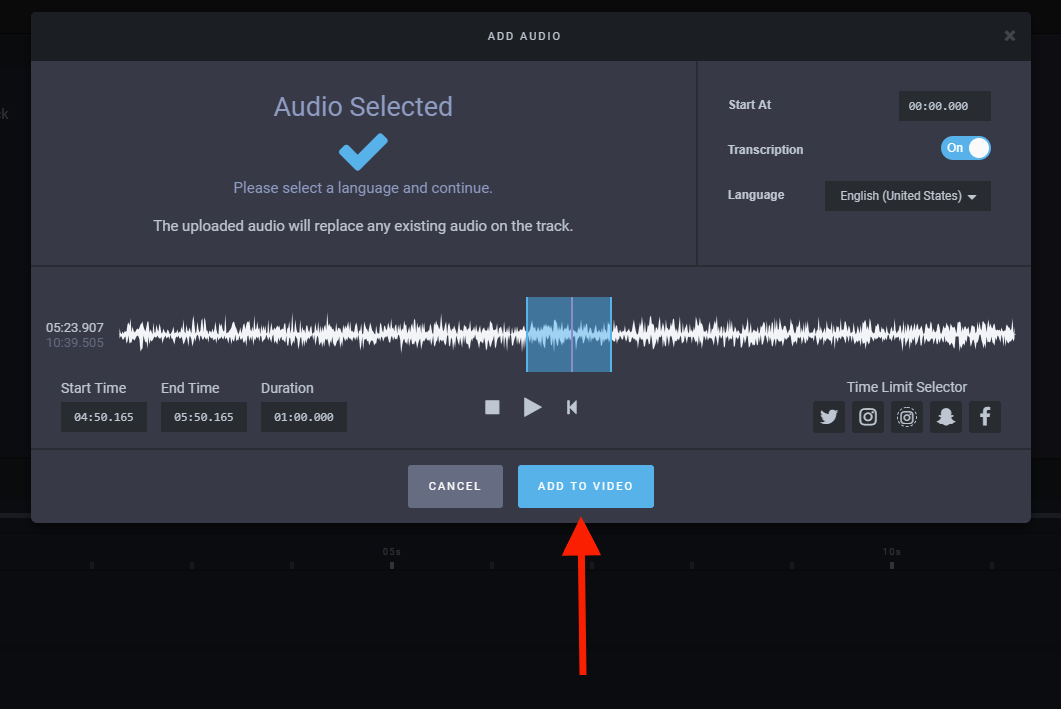 Step 6: Wait a bit.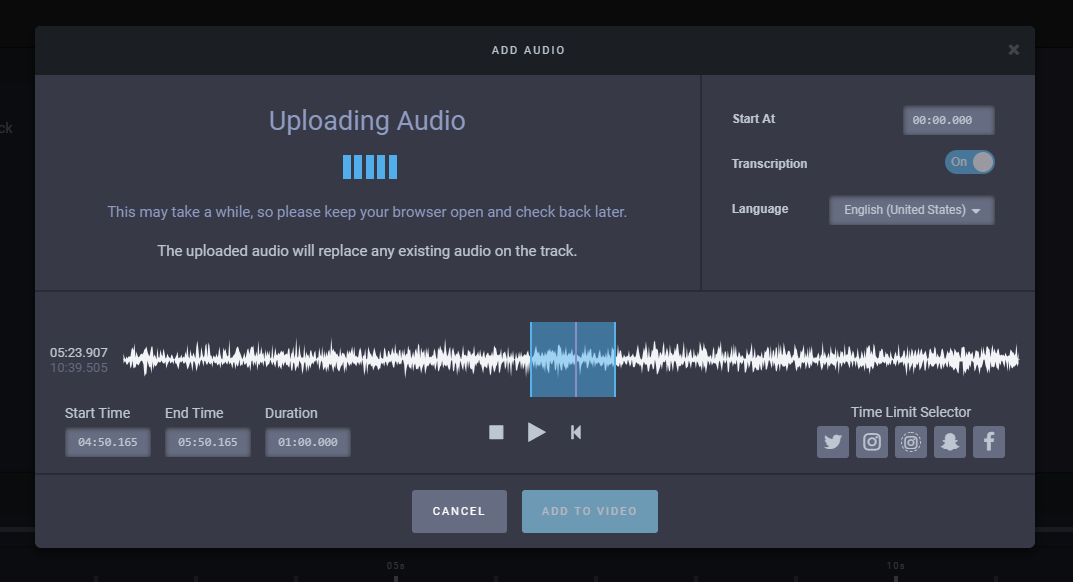 Step 7: Success!